500+
Employees Dedicated to ServiceNow Globally
1,000+
Successful Engagements
450+
Satisfied Clients
3,000
Accreditations and Certifications Globally
A Platform for Change
ServiceNow is the go-to platform to streamline workflows, processes and platform deployment. It simplifies technical management. And it's pivotal in transforming the employee and customer experiences.
Connects processes, systems & people for seamless experiences
Optimizes processes to increase productivity
Automates tasks to free teams for higher value work
Enables innovation at scale
Services consultatifs
Maximisez le potentiel d'amélioration du chiffre d'affaires et du résultat net grâce à un programme complet de gestion des services.
Conseil en processus d'affaires
Favorisez une mise en œuvre réussie en collaborant et en partageant les processus opérationnels uniques de votre entreprise.
Solutions propres à l'industrie
Saisissez de nouvelles occasions de croissance dans votre secteur grâce à des solutions de flux de travail et de transformation numérique spécifiques à l'industrie.
Soutien continu en matière de plateforme
Harmonisez votre plateforme technologique en tirant parti de nos programmes de soutien ServiceNow en matière de services gérés et d'assistance virtuelle.
Leadership en matière de pratique
Tirez parti du leadership de notre écosystème dans huit pratiques ServiceNow pour couvrir tous les principaux domaines de flux de travail et de produits.
Expérience ServiceNow
Guidez votre intégration et concevez les solutions les plus robustes et les plus innovantes du marché grâce à nos consultants, experts en processus et spécialistes certifiés de la mise en œuvre.
Why Partner With Us?
Whether you are just staring out, looking to reimplement, or planning for a new strategic initiative on the platform, NTT DATA offers unparalleled ServiceNow depth and breadth of experience.
NTT DATA provides integrated services from consulting to implementation and managed services of the Now platform.

Industry Solutions
Consistently rated among the 5 ServiceNow partners

Proven Client Success
10 years successfully delivering ServiceNow transformations

Better ROI
Unique design-centered approach yields better ROI
You'll benefit from our Industry-leading best practices and unparalleled industry knowledge in healthcare, finance, insurance, manufacturing, government and more.
Our consultants are among the best in the business. Our advisors, architects, developers, and engineers have world-class skills in operations, process design, and large-scale project delivery experience.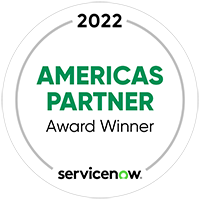 ServiceNow Americas Customer Workflow Partner of the Year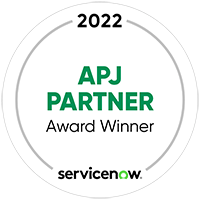 ServiceNow APJ
Accelerated Growth Partner
of the Year
ServiceNow APJ Creator Workflow Partner
of the Year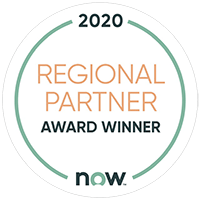 ServiceNow Americas Industry Solutions Partner
of the Year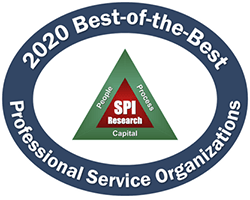 SPI Best-of-the-Best Professional Services Firm
We Invest in the Best

We know a good thing when we see it. We recently acquired Acorio, an NTT DATA company, the largest pure-play ServiceNow consultancy in the world and the most experienced partner with the platform expertise for your digital transformation.
ServiceNow employees:
80 hours training per year
5+ years ServiceNow experience
14+ years IT experience
While we're still integrating Acorio with NTT DATA, you can visit the Acorio website to see what all the fuss is about.
Success Stories
ServiceNow is transforming customer and employee experiences and IT service management. We love being part of the story.