Un établissement de santé public gère le statut vaccinal des nouveaux employés
Une importante organisation de soins de santé ne pouvait pas se permettre de perturber les pratiques d'embauche lorsque le vaccin contre la COVID-19 est devenu disponible - mais elle avait également besoin d'une attestation des nouveaux employés.
L'entreprise s'est associée à NTT DATA pour développer un outil permettant de suivre le statut vaccinal des nouveaux employés. Déjà sur le plan d'action de ServiceNow  cette organisation a été convaincu que la plateforme Now était le bon endroit pour relever ce défi.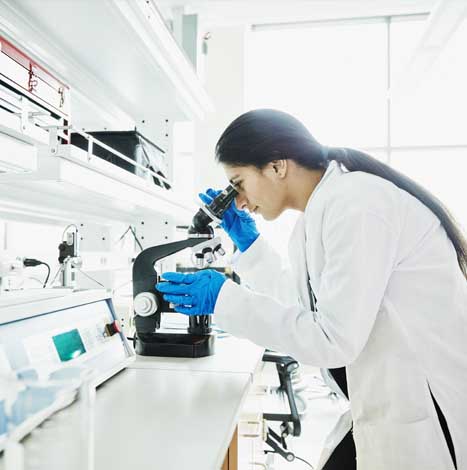 When vaccinations against the COVID-19 virus became available, employers had to react quickly. A state healthcare organization implemented a new enterprise policy requiring employee vaccination against COVID-19 (or proof of an approved declination).
The pressure was on; the company had only two weeks to adjust its hiring process to ensure new employees met the new requirement. With a solution in place to track proof of vaccination for existing employees, they lacked a tool to accommodate users who were not yet in their Active Directory as team members.
The attestation tool was ready to go after a seven-day sprint
With its newly streamlined onboarding process for new hires, this state healthcare group can determine candidates' vaccine status without being overly intrusive into personal lives
The healthcare company's IT team reached out to NTT DATA on a Friday afternoon to discuss potential solutions within their current environment.
On Monday morning, a team of technical consultants were assigned to the project, who began gathering requirements the following day. Just three days later, they had a drafted solution built with a final solution completed the next week. In short, a testable product was delivered in less than seven business days.
Key takeaways for a successful implementation
Ongoing communication and a strong client partnership were crucial to the project's success, allowing the delivery manager to turn a conversation into a solution in production in just two weeks.
Clear requirements were another integral success factor for delivering the solution in such a condensed timeline. The company's specific stipulations for what they needed made it easy to visualize a solution, thereby streamlining requirement gathering and solution planning.
Charging ahead and caring for employees
With NTT DATA's skilled ServiceNow team, the company was able to quickly adjust hiring processes meet this new requirement. This healthcare facility can manage the intake and repository of new hire vaccination or declination records via email, leaving their HR team available to focus on better serving new hires and existing employees alike.
Future ServiceNow plans
As an existing client, this healthcare group is deploying Discovery with plans to implement Service Mapping shortly thereafter. They already have ITSM in place, including Problem, Major Incident Management, and Service Catalog. It is also working with NTT DATA for an overall ServiceNow guidance program focused on (re)implementing what it owns today and bring the organization back in alignment with ServiceNow's out of the box functionality. We are implementing GRC, Vulnerability response and Security Incident Response as well.
With a strong platform foundation and an expanded vision for the future, this company is making key moves to adopt ServiceNow as their go-to enterprise tool. Having enough successes within their organization, this client now views ServiceNow as a first stop to solve their problems, as demonstrated by this unforeseen project.
A state healthcare company worked with NTT DATA to leverage the ServiceNow platform and support COVID-19 vaccination attestation for new hires.
This case study was originally written and published by Acorio, which was later acquired by NTT DATA.
Parcourir Les Études De Cas