The "New" Consumer: Three Ways to Transform Your Supply Chain and Win Her Loyalty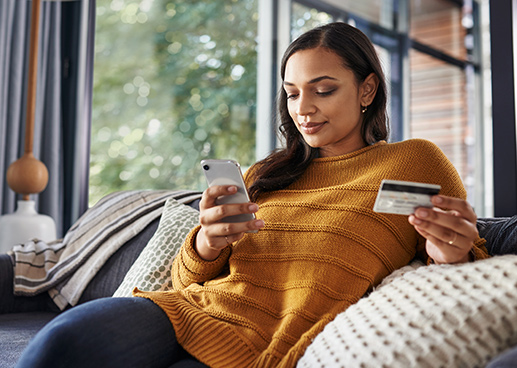 The pandemic has changed our habits from workplace to shopping to travel (or lack thereof). This new way of going about our day-to-day routine has been accompanied by plenty of chatter around "the new consumer." However, this consumer has been here with her share of wallet the whole time. She has always wanted to be a loyal customer of her favorite retailers and brands. In return, she expects a seamless and personalized experience, online and in person.
While the pandemic has accelerated the need for all retailers, regardless of size, to adapt to a new way of doing things as a matter of survival, the core tenants of delivering a great customer experience have not changed. But what is a great customer experience? People often believe that it occurs only when a person is transacting online or in-store. However, retailers and brands should design their entire value chain, from ideation to reverse logistics, around a meaningful customer experience that will capture loyal customers.
Focusing on customer experience delivers bottom-line ROI: customer-focused companies are 60% more profitable than companies that do not focus on customers. Here we will focus on three touchpoints (post inventory) that can help deliver a meaningful experience and create valuable loyal customers: inventory management, fulfillment and the reverse supply chain.
Inventory Management: Right product
Consumers may not think much about how difficult it is for retailers to meet their demand across an omnichannel retail network. However, most leading retailers are continuously seeking ways to optimize their supply chain. Sophisticated technology and operations across warehouse management, inventory control and data and analytics help retailers ensure proper inventory levels to meet customers' demands. This is a key factor in a retailer's ability to deliver a great customer experience and one in which your customers assume you have mastered knowing what you have on-hand. Lack of updated technology, inventory control and ordering communication tools help turn customer experiences sour, particularly around busy event-driven periods like holidays and sales.
Recently I ordered a skirt from an e-commerce retailer. When I had not received a shipping notification for the skirt more than a week after ordering it, I emailed the company's customer service address. Someone got back to me about 48 hours later, saying that the skirt was no longer available because they could not find the SKU in their warehouse. Investments in inventory and order management technology could help this company eliminate these types of negative customer experiences.
Fulfillment: Right place, right time
Now that you have appropriate inventory levels and financial controls in place, the next step is meeting your customer's demand at her desired location from store to home. Pre-pandemic, most retailers provided a fragmented customer experience, forcing customers to either shop in-store or online, with little technology and data synchronization between the two. The pandemic provided a much-needed acceleration of fulfillment optimization through technology to retailers. Retailers should be offering the best combination of order fulfillment options for their customers to gain or maintain their loyalty. From home delivery, curbside pickup, buy online pick up in-store (BOPIS), or shopping in-store, these options enable customers to design their best experience based on personal preferences around safety and time management. Fulfillment from stores should be a key component of any omnichannel retailers' fulfillment strategy in our post-pandemic world, as most customers still like to visit physical stores.
Reverse Supply Chain: Not the end, but a potential beginning
A critical but often overlooked component of delivering a great customer experience comes from your reverse supply chain. Over 80% of customers check a retailer's returns policy before shopping and prefer to return to a physical store. For years, retailers piled returns in a literal store or warehouse corner, slowly financially writing them down over many years and creating a multi-billion-dollar industry-wide problem. With the pandemic accelerating the online shopping experience 5-10 years forward, this is no longer an option. Your customers will demand a seamless returns experience in exchange for their loyalty.
A seamless experience includes the following components:
An easy-to-understand returns policy, available on the company website
Customer may buy online and return/exchange in-store or online
Customer can self-serve for online returns through a streamlined online process
Customer is granted near-instant (no more than a few days) credit, with the retailer providing updates about the progress of her return and refund each step of the way
The good news is that once retailers build their reverse supply chain, they can generate revenue from what was once just a cost center. Top tier retailers have already created a multi-channel re-selling strategy. They re-stock and re-sell returned merchandise online, in their full-line, off-price or employee store or on secondary re-commerce channels. This type of reverse supply chain enables the retailer to return new or open-box items to the shelf, creating customer loyalty with each seamless return experience.
Last year, I purchased some clothing from a medium-sized omnichannel retailer for my son. I had to call them to generate the return and did not receive any communication or refund for three months! Having worked with this retailer previously, I was disappointed in such a poor return experience and lack of communication along the way. The experience made me simply generate a return rather than purchase something else with my store credit. Ultimately, the retailer lost money on my transaction.
What's next?
Once a retailer has optimized these three key components of their supply chain, it is time to elevate the customer experience even further through apps modernization, data analytics and security, among other solutions. Plenty of digital transformation options exist to provide a personalized omnichannel shopping experience, automated returns experience and faster shipping. Further innovation in surprising and delighting your customers will increase their loyalty, along with your profitability.
Fundamentally changing your business's customer experience journey is not easy, nor is the change management required to go along with it. In the post-pandemic world, change will be necessary for your business to survive and then thrive. Let's get started together. Contact us to learn more.