No Fans. No Problem. NTT Brings Digital Engagement to Indy 500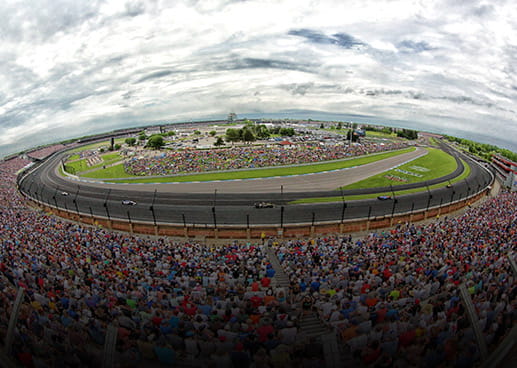 Sports is part of the fabric of life.
It's family time. It's company and comfort even when you're alone.
Heroes and villains. Human drama. Unforgettable moments.
What makes us a fan of a team or a player is personal and unique. I didn't grow up watching motorsports but became a fan at the Formula 1 Grand Prix in Melbourne, Australia in 2006 when a friend brought me to one of the hard-braking corners of the Albert Park road course. The raw power, technology and heroism of the drivers instantly piqued my interest in open-wheel racing.
Now – it's the diverse nature of INDYCAR and the athletes that I find intriguing. The NTT INDYCAR® SERIES also showcases technology and is arguably the most competitive racing series in the world. In the past, a tenth of a second could mean the difference between first and second place. In today's INDYCAR racing, it could be the difference between first and fifth. Last season, six races were won by less than a second, including two by less than 1/100th of a second.
And that doesn't include two-time Formula 1 champ Fernando Alonso, one of the premier open-wheel drivers of his generation (and winner of the 2006 F1 race in Melbourne), failing to make the field for the 2019 Indianapolis 500 by a mere 0.0129 of a second.
2020 brings new challenges for leagues, teams and athletes. With the COVID-19 pandemic eliminating or severely limiting the ability for fans to enjoy their favorite sports at arenas, stadiums and racetracks around the world, there is even more emphasis now on technology and digital engagement to get closer to their heroes and the action.
The 104th running of the Indianapolis 500 on Sunday, Aug. 23, was the latest sporting event to have its attempt to have fans on site aborted by growing COVID-19 concerns in the state of Indiana. Nothing can replace being at the historic speedway for the Indy 500, but our technology and innovation bring the excitement of the NTT INDYCAR SERIES dynamic racing action to fans wherever they are.
Our latest innovation was designed to cater to fans at track, at home and on the go, but for this year's Indianapolis 500 it will serve the latter two and all three in the future. Real-time data-driven racing insights powered by NTT through a 100-foot wide IMS Media Wall, which is located at the base of the landmark Pagoda building, will make its debut for "The Greatest Spectacle in Racing."
The high-resolution LED display visualizes more than 140 data points from every car and multiple live feeds throughout the track provide data-driven insights in real-time through 3D experiences. The insights use machine learning to indicate where cars should be on the track and predict their next move while AI data pinpoints the best driver battles and highlights head-to-head matchups in real-time with pit predictions, fastest laps and more.
While this was expected to serve as a fan engagement centerpiece at track, INDYCAR fans from around the world can easily access those insights and experiences through the free INDYCAR Mobile App powered by NTT DATA. The app (available on iOS or Google Play) also features a second screen to view live in-car camera video during races, live transmissions between drivers and teams, on-demand highlights and more for an expansive digital experience. I'll definitely be keeping an eye on 2019 rookie of the year Felix Rosenqvist, who drives the No. 10 NTT DATA-sponsored Honda for Chip Ganassi Racing.
If there are any golf fans out there, you may be familiar with the NTT DATA Wall that has become a staple of fan engagement for The Open Championship. Since the wall's debut in 2014 at Royal Liverpool, it has been a huge success in providing fans with intriguing insight into the world's oldest golf tournament – the "game within the game" – both on site and through digital platforms.
Now that insight and analytics will be available to one of the world's oldest and most iconic motorsports events with the running of this year's Indianapolis 500. I'm looking forward to getting even more immersed in the race with the various analytics, insights and 3D experiences that will bring stars and race drama closer to fans and brings INDYCAR closer to becoming a digital-first motorsports series.
To learn how other industries are responding to COVID-19 check out our pandemic response portfolio.