Having trusted and accessible information across your organization can help you navigate choppy waters successfully and create incredible possibilities with your customers, team members and partners.
But the torrent of information and proliferation of data types, sources and platforms makes it challenging to use data at its full potential. Success is achieved when organizations connect data, technology and decision making to drive better business outcomes.
Organizations that have become data-driven are seeing real results. Financial services firms that encourage a shift in data culture are managing regulatory compliance and accelerating new initiatives. Health Plans are improving quality of health through enhanced capabilities for population health and clinical engagement. And manufacturers are improving profitability by forecasting errors and enabling proactive repair scheduling.
Becoming data-driven is critical for real-time, insight-driven decisions and actions to accelerate time to market, reduce costs and support sustainable growth.
The Four Keys
Data will be necessary for all companies to compete and win in the digital future.
Let Your Data Flow to Drive Better Business Outcomes
When data is allowed to flow freely throughout the enterprise, it can help organizations truly flourish and become more productive. But where do you begin? Adopt these five characteristics:
Create a culture of data excellence where everyone has access to a shared well of collaboration and talent
Connect islands of data to instill data confidence
Syndicate data so it flows efficiently through the enterprise
Readily consume data from data taps to fuel decisions
Optimize outcomes with human-machine partnership to navigate the waters successfully
Successful data-driven enterprises:
Have a well-defined strategy to embrace data-driven approaches and a clear pathway to the digital future
Know their digital strategy, and have defined short-term and long-term goals
Invest in the right technologies, competencies, and talent to drive innovation
Adapt swiftly to changing customer needs and market landscape to shape their digital future
Create a Culture of Data Excellence
Data and access to trusted information is changing business in profound and irreversible ways. Unfortunately, most organization's data efforts continue to be siloed and sporadic, and leaders cannot trust their data fully or support automation initiatives wholeheartedly because they can't trust their data.
But when organizations can foster a culture of data excellence, they encourage and enable data use across the enterprise and can use information to make decisions, inspire new possibilities and create new forms of value. Shifting the cultural mindset to be data driven, putting people at the heart of this new transformative mindset is critical and can help organizations unlock the true value of their data. And the change starts from the top.
Key benefits of a data-driven culture:
Increased data adoption and collaboration across the organization
Ability to make faster and more accurate business decisions and gain a first mover advantage
Enabling opportunities and the environment to innovate and grow
Instill Data Confidence
Almost 35% of organizations identify improving data quality as the biggest challenge in managing their data1. Poor data equates to inaccurate information, which results in higher processing costs and faulty analysis. This further undermines management confidence and leads to poor operational decisions, resulting in customer loss and revenue decline.
Organizations can break this vicious cycle by instilling data confidence; this stems from high quality, well-documented data that is syndicated across the organization quickly and efficiently, leading to positive outcomes across the organization.
Key benefits of instilling data confidence:
Well documented data architecture can reduce operational and technology risk, while increasing data enterprise-wide data utilization
Good-quality data means employees spend less time validating information or fixing errors and more time focusing their time and talent on value creation
With accessible and quality data, organizations can be more efficient, create new innovative products or services faster
Characteristics of data confidence:
Accurate, transparent, consistent, complete, traceable and can enable trusted decisions.
Syndicate Data Across the Enterprise
Data is growing too big, changing too fast, and becoming hyper-distributed making it complex and challenging for organizations to manage it all. Traditional data integration methods do not have the scalability to keep pace with this rapid change and organizations are unable to integrate, analyze and share their data efficiently.
To syndicate data through the enterprise, organizations should create a data fabric. This emerging, end-to-end, management and architectural approach eliminates silos and helps you syndicate data across the organization, making data discoverable and easily usable across the network. The fabric connects any and all data sources, on-premise, on the cloud or hybrid, simplifies access, provides data consistency, while reducing governance and compliance, challenges and integration costs.
Hashmap on Tap
Join a rotating cast of Hashmap hosts and special guests to explore technologies from diverse perspectives while enjoying a drink of choice.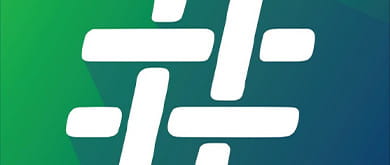 Insight
Bad Data vs Good Data
AI will transform your industry, but will it be for better or worse? That depends on your data.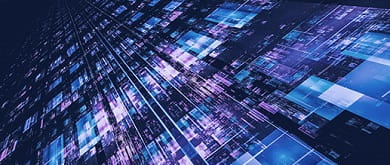 Report
AI, Accelerated
Only 30% of respondents describe AI adoption as "fast," even as companies across all industries take key steps to embrace AI.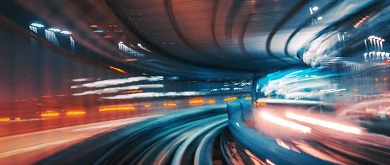 Enable Data-Fueled Decisions
In a seminal study, about half of executives said a failure to implement AI would cause them to lose customers to competitors and 41% of employees said AI would disrupt their industry2. Organizations are keen to adopt analytics, machine learning and AI solutions but continue to struggle with high cost of technology, complex tools and processes, lack of skills and more importantly barriers to data discovery.
However, by leveraging all relevant data points to ensure accuracy and traceability organizations can make data-fueled decisions. These can help organizations make personalization to improve customer experiences or automate particular tasks to improve their business process and help organizations go from incoherent information to accessible insights that yield true business value.
Benefits of Data-Fueled Decisions:
Distributed and flexible data will enable organizations to expand predictive and prescriptive insights that go from what happened" to "why" or even "what could happen"
Uncover impactful insights and create reports that become value driver across the organization
Make real-time, confident and accurate decisions with data integrated into every layer of the decision process
Failure to Implement AI can Affect the Bottom Line
44% of executives believe that failure to implement AI will adversely affect their bottom line in the years to come.
Optimize Human-Machine Partnership
Humans are great creating and innovating. Machines are proficient at processing data and quick at learning. Blending human ingenuity with machine intelligence could create enterprise efficiency, reduce errors and costs and create true value for the organization.
Benefits:
Smart use of resources whether human or machine can decrease the amount of time it takes to implement new technologies or introduce new products
Improved core business capabilities, operational efficiency to offer better customer experiences
Achieve 30-40% optimization improvement and cost savings