Une base informatique sur laquelle s'appuyer
KB Home avait besoin d'augmenter l'efficacité opérationnelle, la flexibilité et l'agilité pour pouvoir répondre en permanence à la demande des clients.
KB Home s'associe à NTT DATA pour gérer les services d'infrastructure informatique, couvrant les opérations du centre de données et du service d'assistance, la sécurité, les serveurs, la mise en réseau et la messagerie, pour que le personnel puisse se concentrer sur son cœur de métier.

Improves customer offerings
Boosts agility in meeting dynamic requirements
Increases efficiency, insights and cost savings
Simplifies innovation and reduces risk
Protects business from cyber crime
KB Home drives growth and innovation by improving its customer offerings, efficiency, business insight and security using IT services from NTT DATA.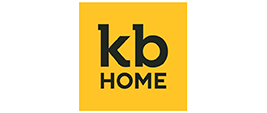 Parcourir Les Études De Cas