Une communauté plus forte, un réseau de fournisseurs plus stable
Pour le Community Health Plan of Washington (CHPW), un retard dans le traitement des réclamations a miné la confiance à la fois des fournisseurs de service et des membres.
CHPW a remanié ses processus afin de traiter les réclamations plus rapidement et avec plus de précision. Cela a permis d'accélérer les flux de trésorerie des fournisseurs, de les fidéliser au réseau et d'améliorer la qualité de leurs services.

For health plans serving Medicaid patients, enlisting high-quality providers can be a challenge due to lower reimbursement rates compared to commercial insurers. And late, inaccurate payments can compound that challenge. Years ago, the Community Health Plan of Washington (CHPW) faced both those problems. Yet today it has a solid reputation for being one of the best Medicaid payers in the state of Washington — so much so that state regulators often go to them for advice and feedback when changes are made to regulations or when new regulations roll out.
CHPW serves close to 300,000 Medicaid members and 7,000 Medicare members with a network of nearly 600 primary care sites and more than 100 hospitals. As such, it's one of the state's leading Medicaid health plans, with many thousands of members joining in recent years after the introduction of the US Affordable Care Act. 
Streamlines claims payment processes
Increases speed and accuracy of claims payments to providers
Sharpens competitiveness to help grow membership
Timely, accurate provider payments needed
"CHPW is a safety net health plan for Washington state's underserved and low-income individuals", says Alan Lederman, CHPW's chief administrative officer. "We need to be efficient, effective and timely in paying our providers, because we can't pay the highest prices for care and coverage. We need to be an easy health plan to work with". For many years, CHPW relied on a sister organisation for managing its claims and payments. But, as Lederman explains, "the relationship was tense. Because we didn't have access to all our data, and maintaining the system was slow and inefficient". 
Inaccurate data holds back payments
The organisation decided to outsource claims and payments to a third party and engaged NTT DATA to help. NTT DATA would operate a software-as-a-service (SaaS) administrative platform for claims and billing functions, plus back ends to provider and member portals. They would also provide business process outsourcing and IT services, including data entry, post room services, claims processing, configuration services and premium billing. 
During the transition, however, data accuracy became a problem, and a backlog of many tens of thousands of claims quickly grew. "Like all plans, CHPW was subject to regulatory requirements and guidelines as far as claims turnaround times", says Julie Keeffe, CHPW's director of exchange strategy and implementation. "But claims couldn't go through, because the provider data wasn't accurate when we did the transition. 
"Although our providers were being patient, they need their funds so that they can keep their doors open and care for our patients. We were concerned about attracting high-quality doctors and other service providers, and keeping them on our roster". 
Big claims backlog builds frustration
"Providers were very frustrated", Keeffe says. "Sometimes I'd have about 130 messages from providers, all upset, and have only promises to give them. We worried about losing them, which would have been devastating for the high-quality health coverage we want to offer our members". 
NTT DATA implemented an electronic workflow management system for CHPW based on a proven best-practices platform. The system captures and processes electronic data, streamlining workflow to drive work to the exact individuals or teams completing the work. It also can track contractual details and other critical data affecting payment processing. 
With the workflow system, which features automated routing, NTT DATA and CHPW cut the time needed to process claims and boosted payment turnaround speeds and accuracy. The number of claims needing processing dropped from 172,000 to under 70,000 until reaching today's baseline payment inventory of 35,000 claims. 
"Once we got our workflow system operating smoothly, we were able to clear our backlog quickly", Keeffe says. "We soon were able to start rebuilding our provider network's trust in CHPW by paying quickly and accurately, using the automated workflow solution from NTT DATA. And this helped the provider community be more willing to accept our health insurance plan. In turn, that willingness helps us broaden coverage for our members". 
Reputation for excellence
Today, CHPW's claims processing outcomes not only help keep providers happy, but they also are recognised by state regulators as an exemplary model for other Medicaid-focused plans. In fact, Lederman says that the state relies on CHPW to help identify potential issues and to help them solve the problems they are trying to solve. He adds, "but aside from improving our business operations, we're improving the health of our members with NTT DATA them as our strategic partner". 
What's more, the scalability and flexibility of the solution for claims payment have also helped CHPW become much more competitive within the state. "We've become more future-ready by the team sharing with us its company insights as a healthcare industry leader across a wide range of technology topics and business best practices", Lederman says. "For example, not only do we learn about the latest thinking in claims and payment processing, but they also shares with us how technologies like social media and analytics can improve our community engagement and service delivery. Clearly, the ultimate beneficiaries of our strategic partnership with NTT DATA are our CHPW members".*
*This case study was originally written by Dell Services, which has become NTT DATA Services as of November 2016.
About Community Health Plan of Washington
Community Health Plan of Washington improved its payment processes with help from NTT DATA.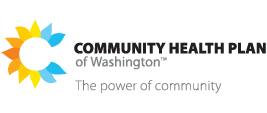 Secteur
Régime de soins de santé
Parcourir Les Études De Cas