What Will M&As Look Like for Health Plans and Life Sciences Companies in 2023?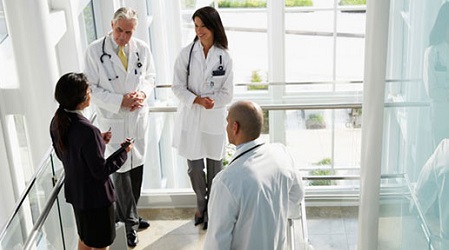 Mergers and Acquisitions (M&As) have been a common occurrence in many industries over the last few years. However, with an uninspiring economic future looming, why are health plans and life sciences corporations investing so much capital into M&A with the intent of increasing profitability?
The biggest reason is that this projected outlook has organizations focused on a fast track to profitable and sustainable growth. Often this means synergistic inorganic growth. This is frequently considered to be the quicker and more convenient approach when compared to organic profitability during similar economic cycles.
Reducing financial risk while increasing market reach are key drivers when searching for new transactions. This has led to two developments: a slight decline in the overall volume of M&A activity, and a steady increase in the average value of individual deals.
Challenges for M&As in 2023
There are several challenges for M&A candidates in the upcoming year. Health plans and providers are trying to predict the effects of inflation and higher interest rates while competing for the most attractive targets, all with a potential recession hanging in the balance.
Additionally, the continued shift towards value-based care is here and health plans are trying to position themselves with partners who can improve patient access with high quality outcomes. The healthcare consumer in 2023 is attracted to offerings like virtual health, home health, and ambulatory care settings. When it comes to deploying capital in the coming year, the key focus areas will be maximizing operational efficiency, optimizing existing offerings, and engaging in profit-first deals.
We have already seen some of these trends in capital deployments during 2022. UPENN Medicine acquired Tandigm, a subsidiary of Blue Cross Blue Shield. UPENN executed this transaction to amplify and develop a robust value-based care network. The deal was designed to increase reimbursement by reducing readmissions and adding around four hundred physicians to the Philadelphia primary care space. These physicians will need a well-developed plan to be effective post-merger.
With that said, not all mega-mergers are as simple as getting both parties into a conference room and signing a contract. One of the biggest deals of 2022 was highly scrutinized by the United States government. This was UnitedHealth Group's purchase of Change Healthcare, one of the largest data and analytics providers in the healthcare industry.
This transaction gave UHG access to a massive amount of healthcare data in the form of millions of transactions from the U.S population. The stated goal was to increase efficiency and reduce friction, a common theme in the payer/provider market in 2022. It was originally seen as anti-competitive, but eventually the DOJ was convinced the combination would simplify the clinical, administrative, and payment process.
The largest value M&A transaction of 2022 was Amgen's purchase of Horizon. The pharmaceuticals giant was purchased for the price of $27.8 billion. The rationale behind this purchase was that Amgen is scheduled to lose patent protection on several its most profitable drugs. With the potential of short-term economic headwinds, this was a large scale and organized contingency plan for financial stability.
Setting up for a successful transaction
Considering all the activity in the marketplace, how can health plans and life science organizations position themselves to overcome economic downturn and continue to grow through M&A? There are many key considerations to address during the M&A integration process, which is why companies typically engage integration management professionals to help strategize, plan, and structure transactions.
Without proper planning, different pieces of successful transactions can slip through the cracks. Optimizing integration management can lead to many benefits such as improved communication plans, more efficient financial distribution post-merger, and a smoother transition for employees of your new organization.
M&A can be an unpredictable process for all parties involved. An experienced team with a full range of services spanning infrastructure, data, security, and integration management can supply health plans and life sciences organizations with the tools to excel through the transaction process.
As a top IT and digital solutions provider in the health and life sciences industries, NTT DATA has the vision to be a comprehensive, industry-focused partner that can ensure success for newly merged, acquired, or divested companies. Our insights give clients a clear view on how to maximize M&A strategy and a clean transition to business as usual for future profitability.
In addition, NTT DATA's team of experts can merge systems and processes from both parties to create efficient, modernized synergies. Integrated workflows and workforce training provide an opportunity for new and improved organizational culture. When it comes to the health plan and life sciences industries, NTT DATA has the end-to-end solutions to support your largest M&A integration challenges.