Taking Your Career to the Next Level at NTT DATA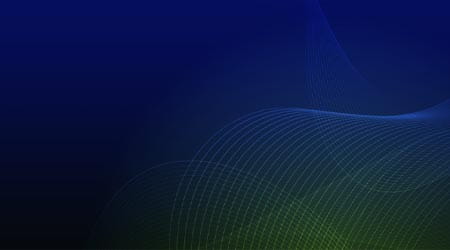 Work-life balance, flexibility, growth opportunities, fair pay, and value alignment — young professionals today want it all. They are eager to learn and believe that their personal and professional growth is critical to the success of their careers. Companies that understand those priorities and adjust their strategies accordingly not only bring out the best in their people but can also retain them effectively.
NTT DATA seeks to optimize the experience of its team members by prioritizing their needs and providing a collaborative environment where they can learn, grow, and succeed. We are committed to developing future leaders through training, development, and mentoring. I certainly benefitted from this approach. As a young employee, it is important for me to feel that there are opportunities to grow and that I am working toward the next step. And I have found that at NTT DATA.
The art of management
NTT DATA is one of the world's largest digital consulting and IT services companies. New joiners, especially younger ones, likely need time to understand how projects are handled so they can manage their time accordingly. I felt the same when I first started. Thankfully, I have supportive team members who understood that I was just out of college and needed adjusting time. They were patient, clarified my doubts, and addressed my concerns. And working in such a supportive and collaborative environment brought out the best in me.
In September 2022, I was promoted to become an Industry Consultant. It felt great to receive recognition for my hard work. While the promotion was a rewarding experience, it also meant more work, greater responsibility, and complex tasks. I thought I would not be able to take time for myself. But that was not the case. My manager ensured that I could use my weekends to unwind, relax, and return to work refreshed. It was great to see that our personal and professional well-being is at the heart of our career growth trajectory.
Opportunities to upskill
I am genuinely grateful for the opportunities that have enabled me to learn so much in a short time. I've had the opportunity to learn from business leaders, build something from the ground up, and expand my knowledge. And I think that's great. When I think about my learning strategy, that's it. That's how I've grown. And that's what NTT DATA has given me — a collaborative environment to grow and develop professionally.
I am particularly proud that I have had the opportunity to interact with clients from distinct parts of the world and create frameworks for our business. For instance, I am working for a client who is one of the leading payment processors in the United Kingdom. I am proud that my little contribution to this project will influence the changes in the banking industry in the future. That adds a lot to my job satisfaction!
When not working, I enjoy reading, watching movies and TV shows, and spending time with my family. I feel my hobbies have contributed significantly to my performance at work. Reading has improved my writing skills, and my manager knows that too. He turns to me when we need to be creative with our proposals and documents. There is no limit to what you can accomplish at NTT DATA.
A word of advice
I want to share one piece of advice with young professionals starting their careers: Approach your work with missionary zeal and ask for more assignments. If you're unclear about something, reach out to people, and clarify your doubts. That's exactly what I did.
Take the next step in your career. Explore our Careers Page and check out NTT DATA employment opportunities.