3 Key Ways 5G and Data Will Transform Manufacturing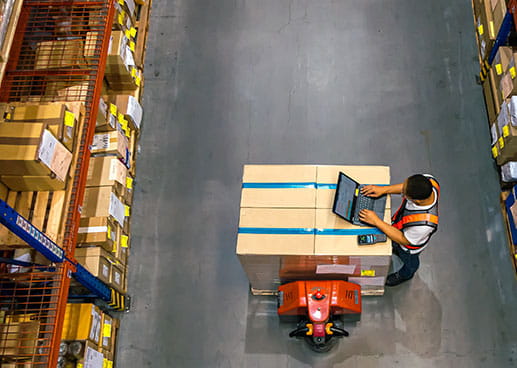 It's easy for most of us to see that 5G technology will significantly impact consumers and businesses alike. After all, we are so digitally connected that speeding up our connections is intuitively a good idea. But it might not be quite as clear why 5G will be transformative for manufacturers.
To understand the importance of 5G to manufacturing, the first thing to know is that manufacturers today are highly connected, data-rich organizations. Shop floors tend to be populated with countless Internet of Things (IoT) sensors; many are integrated with the latest manufacturing equipment, producing a constant stream of data. Forward-thinking manufacturers use advanced analytics on-premises, in the cloud and even at the edge to optimize their operations and reduce costs.
As a result, a technology such as 5G that speeds up data transmission and reduces latency can offer significant advantages to manufacturers in many ways. So it's no surprise that a survey conducted recently by the Manufacturing Leadership Council showed that 26% of respondents had already invested in 5G, and 51% either expect to invest or are considering investing in it. Let's look at factors such as its operational impact, the trends in shifting business models, and the challenges associated with 5G.
Operational impact
5G represents a massive leap forward in manufacturing operations concerning costs, efficiency, and productivity. For example, on a fast-paced assembly line, even microseconds of latency can cause disruptions for the manufacturer.
Consider the case of an aircraft engine manufacturer. The introduction of 5G technologies could enable a whole industrial robotics system to communicate more reliably. Both tethered and untethered robots could be remotely controlled, monitored and reconfigured because 5G provides ample data transmission speeds and minimal latency at levels older cellular technologies could not achieve.
Emerging business models
One of the clear cases of the impact of 5G on business models is that servitization has taken off. Manufacturers are looking at proofs of concept, and there are scenarios where companies are creating a model for consumption-based billing, value-added digital services, and leveraging analytics and data to create entirely new service lines for customers.
Manufacturers know that implementing new technologies is never a walk in the park. There are always unexpected issues in acquiring, implementing and optimizing such technologies. We'll turn now to some of the new challenges 5G presents.
New challenges
Broadly speaking, 5G will present two types of challenges, one being technical challenges and the other being financial challenges.
Manufacturers have historically used hard-wired factory systems connected mainly within the shop itself by cables from a purely technical standpoint. By contrast, 5G enables effective, high-bandwidth connectivity to the cloud. This ability presents opportunities such as using cloud resources to perform deep analytics. But at the same time, it can raise security concerns that did not apply when data was all kept inside the manufacturer's firewall.
There are also financial challenges. ROI has often been the most critical factor to implementing 5G or any industrial technology. Does investing in 5G present a sufficient value for the manufacturer to move forward to embrace 5G wholly, and if so, at what speed? And indeed, the most critical challenge from a business perspective is identifying ways to monetize 5G.
We have discussed key ways but are nevertheless just a sample of the many ways that 5G will impact manufacturers. If you'd like to know more, we discussed all of the above and a wide range of additional topics in-depth in a recent Master Class session, which you can view here.