ServiceNow-Jira Integration — How Combining Two Industry-Leading Tools Delivers Enhanced Ticketing Automation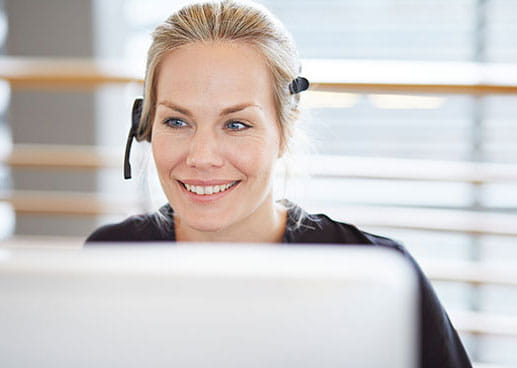 In today's work-from-anywhere environment, employees communicate with colleagues online, and operational effectiveness is consistently tested. Teams are spread across cities, often countries, and need to meet virtually and experience real-time collaboration. Both can create issue resolution and data synchronization delays. Different teams use various software tools, making data exchange a complicated and burdensome manual process. Thankfully, there's a solution by integrating two of these tools — ServiceNow and Jira — automating workflows and removing collaboration bottlenecks.
Why integrate?
For many companies, ServiceNow is the preferred tool for IT Service Management (ITSM). And Jira is often the first application that pops into most heads when they think about agile software development. Integrating both delivers a powerful tool that significantly minimizes errors and expedites ticket resolution.
In most cases, ITSM teams that use ServiceNow and development teams using Jira are not co-located. This means that one team must manually manage projects and issues in Jira while the other needs to update tickets in ServiceNow once issues are remediated.
While not a time-consuming process, it is prone to human error, creates delays, and results in lost tickets. Integrating ServiceNow with Jira takes care of this. Issues are automatically transferred and updated in both systems.
A typical integration use case
In large organizations, various cross-functional teams collaborate on project management. Most of them request new JIRA projects through ITSM tools like ServiceNow, which creates new tickets. Tickets are reviewed by the operations team, after which users must log in to JIRA to create a new project. This multi-step approach can be very time-consuming and, once again, prone to human error. Connecting ServiceNow with Jira automatically transfers and updates requests in both systems. Here's a typical workflow:
A service desk portal is created for customers and internal users on the ServiceNow side.
The user searches for an appropriate category to create a new project.
Once the user submits the request, the admin checks the requests once approved.
The request is then submitted to AWS (Amazon Web Services) Lambda through the API Gateway.
AWS Lambda code then uses JIRA API to create the required project and send a response back to ServiceNow.
Upon success or failure of the request, the workflow status is updated on the ServiceNow side.
Users get notified whether the request is successful or if there was an error, with detailed updates available for review.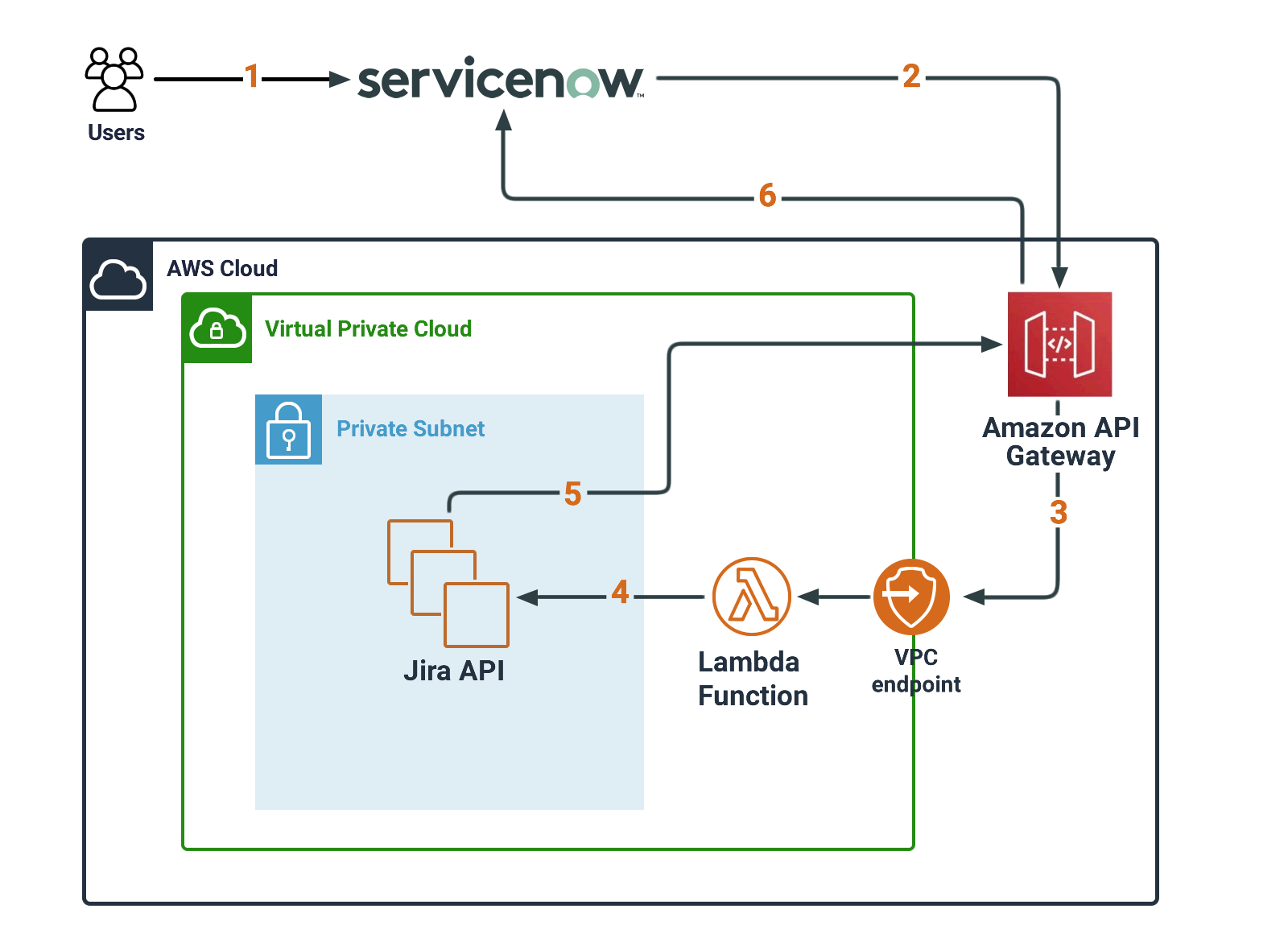 Three key benefits of ServiceNow / Jira integration
Eliminated manual work — When information is stored in silos, communication between the silos tends to be manual, repetitive, and error-prone. Integrating ServiceNow and Jira creates bi-directional communication, enabling teams to handle customer tickets quickly without manual work.
Increased collaboration — Actions performed on one application are simultaneously updated. If an issue or error occurs on one, it is instantly reflected on the other.
Increased visibility of ticket status and IT workflows — The visibility and traceability of processes and steps taken by both the customer service and development teams during the entire service lifecycle are enhanced, from the moment a ticket is created to the length of time takes to remediate the issue.
This is only one example of when and why to integrate these powerful platforms. The pattern to automate routine Jira operations reduces the burden on administrators who would otherwise have to manage tasks individually.
Today's "new norm" will soon be considered "old hat." Global collaboration has been possible for years, but it took a pandemic to show the business world how well it works. Solutions are only as good as the tools supporting employees, whether in Bangalore or New York City. Integrating two leading platforms like ServiceNow and Jira is a perfect example of how providing the best tools, platforms, and services will make employees more efficient, productive, and happy.
Learn more about how NTT DATA's experts can develop and deploy solutions to make your employees more productive, efficient, and satisfied. We look forward to hearing from you.