Building an Empowered Workforce — A Q&A With Dan Albright, Divisional President and Global Head of Consulting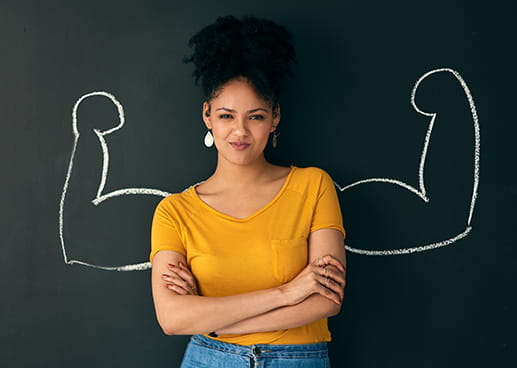 Some are calling it the Great Resignation. Others refer to it as the Turnover Tsunami. Whatever one calls it, it's happening and fast. More than half of employees recently surveyed in North America plan to look for a new job this year. Organizations are overwhelmed with high turnover in their workforce, and experts expect this will continue to increase.
Employees are leaving jobs in droves, causing a significant supply and demand issue. Organizations are being forced to reevaluate hiring and engagement strategies and changes to their corporate culture. It's long been a tenet of a successful business that when employees are happy, their customers and partners are happier, and they perform better against their peers. That said, a struggle to identify and retain employees, keep them engaged and motivated and implement strategies and digital tools to stay competitive during turbulent times could make any executive lose a little sleep.
Recently, we sat down with Dan Albright, President of Consulting for NTT DATA, to talk about the future of work and how organizations can create an empowered workforce to address these challenges.
Q: What is an empowered workforce, and why should organizations strive to build one?
An empowered workforce means taking a holistic view of your organization and then taking steps to make it human-centered, powered by digital technologies and continuous engagement. Organizations need to consider all characteristics of their workforce, from people to technology and culture. They all work together and shouldn't be viewed separately.
Employees are demanding flexibility as the lines between work and personal life tend to blur with a remote workforce. In fact, in a recent survey, 81% of respondents said the primary reason they want a flexible job is to have a better work-life balance. For organizations back in the office or managing a hybrid model, flexibility is emphasized with digital tools and physical space, which simplifies tasks with self-service tools and allows for virtual collaboration.
The aim of an empowered workforce is to help organizations adapt to a new way of working and creating organizational cultures employees are proud to be a part of. In our organization, we are providing virtual platforms and physical workspaces where employees flourish and grow. Systematically applying this across an organization can help companies operate more efficiently.
Q: What challenges do organizations face when they're trying to build an empowered workforce?
Trust is the biggest challenge organizations face to build an empowered workforce. Team members must trust their leaders, and frankly, leaders must trust their team members to make the right decisions. Employees must feel empowered to think differently and react to market conditions. If you trust your employees and they trust you, then applying that new digital thinking is easy.
Organizations should avoid thinking about work and employees as simply status quo. Organizations should foster innovation with new ideas so that every employee feels they can be an agent of change and help their organization be a dynamic player in their industry. They also need to be focusing on learning and training programs because employees need to be nimble to meet regularly changing job requirements. This is why many tech companies are offering free education and training.
Q: Why is data so important in the process?
Data is the foundation for building trust within organizations. In our process, we look at everything the CEO does down to every team member and make sure individuals have an opportunity to think differently, work differently and make decisions on their own with the trust surrounding that. Empowering employees means making sure they don't feel scared or intimidated to make decisions. They can make a decision with confidence and the support of the entire organization. Easily accessible, reliable and complete data is essential to creating this confidence.
Data is also a key component of digital transformation. Data, especially verified and trusted data, can enrich workforce productivity and make room for innovative ideas. Data-driven workforce management gives companies the power to forecast demand, control costs and enable greater governance and compliance.
Q: How does NTT DATA help organizations build an empowered workforce?
Building an empowered workforce is challenging. It means change. It requires a culture shift. Our consulting organization is people-, technology- and data-focused, which means we work with clients in a 360-degree view: looking at all levels of the organization and seeing them as a whole ecosystem. When it comes to thinking differently, there's no difference between a janitor, quite frankly, and the CEO — they have the same need to do things differently and face the same challenges with change. We work with clients to enable new ways of thinking versus creating drama when it comes to change.
Within NTT DATA, we empower our workforce through several mechanisms. First, we want every individual in our company to feel comfortable thinking differently. Then, we trust them to make smart decisions and let them know we have their back when making decisions. And finally, we promote creativity. When you put those together, you have an empowered employee.
Q: Any final thoughts on an empowered workforce?
Many leaders are scared of the word change. Don't be. Empowering your workforce will take the drama out of trying new things, create trust and inspire creativity. These changes, combined with adopting digital technologies, really brings new meaning to the phrase work smarter, not harder."
Get more information on how to create an empowered workforce.
The rapidly changing workforce underscores the need for human-centric, digital-forward solutions for organizations in all industries. Our Workforce Readiness Consulting practice helps drive organizational success with future-focused talent and change strategies. Learn more about how we help our clients thrive at the human side of business.