Why the Future of Banking Will Look Like Amazon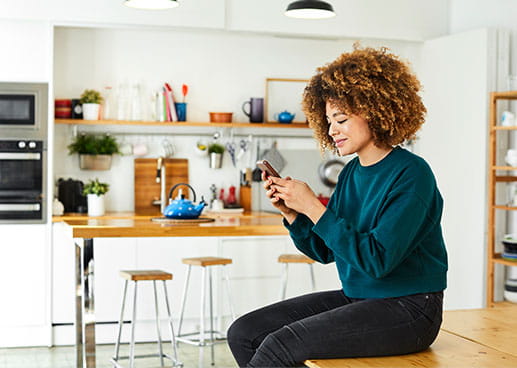 This article was originally published on the Wall Street Technology Association's website.
Knowing your customers, understanding their behavior and addressing their personal needs will define the future of banking.
The pandemic has hastened digital acceleration. This is good news for banks, as every transaction, from their customers' favorite movie subscription to their retail purchases, passes through their institutions, adding to their vast data on the likes, dislikes, attitudes, and behavior of customers.
It's a great opportunity for financial institutions to deeply engage—and retain—their customers like never before. Acting on this data, banks can become a single-stop marketplace for personalized services—services that may reach well beyond customers' financial needs. By establishing partnerships with service providers in travel, retail, entertainment and other industries, the bank of the future will keep the customer at the center of the relationship and provide personalized, relevant services that build both revenue and loyalty.
The future is about to get personal
This kind of personalized service strengthens the bond of trust customers already have in their bank. NTT DATA's recent global study of nearly 5,000 bank customers and 500 financial institutions shows that 65% of consumers already have "complete trust" in how their primary bank manages their personal data. And a growing customer segment—The Futurists, made up of primarily younger, tech savvy consumers—are willing to build on that trust by providing more personal data to their institutions and even pay more in order to receive personalized recommendations on products and services that improve their financial well-being, according to our study.

Some financial institutions are just beginning to realize the value of the data they own and how they can leverage this to better engage customers with relevant, new offerings and services. Others are already doing it.
The future of banking is already here
It's not just that consumers want personalized services; financial institutions see the value in providing it: 93% of financial institutions see personalized proactive services as an opportunity to attract and retain Futurists, according to our study. And banks are already doing it!
A large multi-national bank client of ours modeled customer behavior to create digital personas and then used these to target relevant offers and advice to customers. They studied the transactions of their customers to understand their likes and dislikes and to predict their future behavior. They then used this insight to proactively offer these customers relevant products and services. My client reported that this not only helped build business, but also doubled customer satisfaction.
Similarly, a large financial institution that we spoke to embarked on an innovative campaign to reach out to clients when they needed help while traveling—for example if there was a natural disaster in the area. Based on their recent geographic location and transactions, the bank knew exactly if the client needed emergency help or logistics support by tracking the events in their vicinity. Customers appreciated this help, which in turn improved loyalty, and this enabled the bank to cross sell and up sell other financial services.
How to make the future a reality
A starting point is for banks to make accessible the treasure trove of data they have within their systems. This data needs to be organized so it is actionable to further build business and trust. Data inaccuracies, redundancies and inadequate governance will only speed up failure.
Banks can leverage advanced technologies and analytics to combine this data with other transactional information to drive customer insights and act on these. They can further create personas to model future customer behavior using cognitive capabilities and AI. Periodically reviewing the strategy through effective measurement and feedback and finetuning that plan is equally essential for success.
It's also important for banks to realize that customers have vastly differing attitudes and beliefs and consent; confidentiality and privacy is foremost in keeping trust and compliance and being successful.
The bank of the future will understand, engage and proactively address the needs of their customers. In turn, customers will reward banks by sticking with them in order to gain from the personalized, frictionless services they expect—and get—from the likes of Amazon. Are you ready for the new Amazon of banking?
Read NTT DATA's recent global study to find out how future-looking financial services firms are mastering data and AI to provide highly personalized, proactive, one-to-one financial guidance to customers.