Build a Strong Foundation Before Migrating Applications to AWS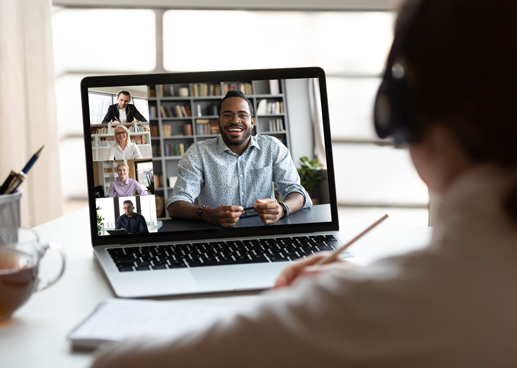 Recently, Emily Lewis-Pinnell made the case for cloud transformation during the pandemic, illustrating the benefits cloud brings — especially in today's rapidly changing world. The market has received the message. According to reporting by ComputerWeekly, 82% of IT leaders who responded to a Snow Software survey have grown their use of cloud in direct response to COVID-19 with 76% reporting an increase in cloud infrastructure spending. Underscoring the point, NTT DATA Services has recently worked with several organizations to help them quickly pivot to the cloud and address market disruption with greater flexibility and agility.
Yet, the idea of a rapid migration often raises flags. How can an enterprise move quickly to the cloud while doing so securely? After all, securely moving to the cloud with an infrastructure that reduces risk involves thoughtful architectural analysis, time to build in operational, security and governance controls, cross-team collaboration and more. On the other hand, the ability to quickly respond to rapidly changing market conditions is non-negotiable. Thankfully, both are achievable.
Rapid, secure cloud migrations to Amazon Web Services
Best practice templates offer a proven path to quickly migrate to the cloud in a secure, governed manner. By encapsulating best practice answers to the most common architectural decisions, templates can help expedite the cloud migration process. At NTT DATA Services, we find that a solid template can address 80% or more of an organization's needs. By minimizing the amount of tailoring to be done to a small fraction of the overall process, organizations rest assured that operational, security and governance best practices are built-in, while reducing the time it takes to implement cloud infrastructure by weeks.
An additional benefit to this approach is that organizations can start their cloud migration without a lot of upfront commitment or buy-in. Using a best practice template for secure cloud infrastructure allows teams to accelerate the design and build of foundational pieces. From here, teams move quickly to build customized cloud solutions on top of a strong foundation.
Cloud best practices
While enterprises are in a hurry to move to AWS, many lack the cloud experience to build effective guardrails, opening themselves to potential security missteps, such as leaving public endpoints open. Cloud best-practice templates directly address these concerns with proven controls and guardrails.
For example, at NTT DATA Services, our Build Cloud Foundations set of best practices, proved a solid AWS structure that includes CIS AWS Foundations Benchmark Controls. Controls are enforced through AWS Security Hub, which, when enabled, immediately begins running checks on the environment. While you'd expect that Security Hub and other services would be automatically enabled when starting a new AWS account, they are not. Indeed, AWS offers several services that establish a workload foundation — before an application is even deployed — that are not enabled when a new account is started. Services such as AWS Control Tower, AWS IAM, AWS SSO, AWS CloudTrail, AWS Config, and more all work together to form a security baseline and are included in a best practice foundation that helps enterprises begin quickly and securely in AWS.
ROKMETRO accelerates cloud adoption
ROKMETRO exemplifies how cloud templates can directly impact time-to-market. Seeing an immediate need for Higher Education to address community concerns about COVID-19, researchers at the University of Illinois developed an application, Safer Illinois, which helps the university with symptom checking, digital test results, exposure notification, and facilities access management. The university made the application open source this summer.
ROKMETRO is a professional services firm that helps other universities deploy the Safer application on the ROKWIRE open-source platform; ROKMETRO provides customization, integration, hosting, and support services for universities and can help them get up and running in just a few weeks.
To quickly provide the open-source application to other higher education institutes, ROKMETRO needed to first build a foundation to host the ROKWIRE platform. NTT DATA Services worked with ROKMETRO to quickly build a strong AWS foundation that would bring the ROKWIRE platform to market as quickly as possible, using our Build Cloud Foundations and Deploy Containers for AWS reference architectures. In just a few weeks, ROKMETRO achieved a self-serve developer system facilitated by AWS Service Catalog, and a serverless environment with AWS CodePipeline Continuous Deployment (CD). The foundational start allowed ROKMETRO to integrate and host the ROKWIRE platform just in time for this year's critical back-to-campus season.
Partners enable speed
Working with a knowledgeable partner to implement cloud best practices can help further expedite the cloud journey. With experience developing and applying best practices across hundreds of enterprise cloud installations, a seasoned partner can serve as an effective guide during any part of — or throughout — an organization's cloud journey.
AWS offers many powerful services that can help enterprises achieve a never-ending list of objectives. However, knowing the best practice design approach to achieve both security and agility can be challenging without AWS expertise. With a solid cloud foundation, enterprises can achieve infrastructure built with guard rails that offer the right amount of constraints to reduce risk while enabling innovation and agility at scale.
Let us help you build and customize a solid AWS structure for governance compliance and technical capabilities that empower your team to quickly deploy resources in a secure, repeatable way.

Find out how NTT DATA is accelerating our clients' journey to the cloud.