"Each for Equal" Is About Not Waiting for the World to Change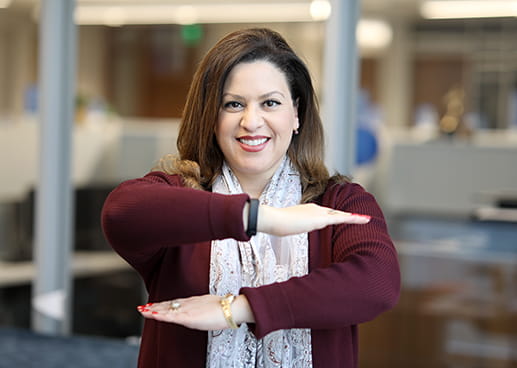 This week, our company has been celebrating International Women's Day with a blog series, and you can read their stories at the links below. I hope you enjoy meeting some of NTT DATA's game-changing women and are as inspired by them as I am. It's our 3rd year to post this series, and I'm grateful to work with these and other fantastic female colleagues and male allies.
Today, I'm energized by a statement from NTT DATA Corporation CEO Yo Honma. And I feel empowered from an International Women's Day celebration this morning sponsored by our women's employee resource group, Women Inspire NTT DATA (WIN). Our guest speaker was Paola Arbour, Chief Information Officer at Tenet Healthcare, one of Fortune's 2020 Most Admired companies. Paola earns a spot on my "most admired people" list. Among many gems in the discussion, Paola reminded us how important it is to have keen "audience awareness while also being authentically yourself."
These examples of successful women – true leaders in business and technology – could lead some people to believe that the world has achieved gender equality. Unfortunately, according to the World Economic Forum's Global Gender Gap Report 2020, the world is still a century away from gender parity, based on current rates of change worldwide. The report measures progress on relative gaps between women and men regarding health, education, economics and politics.
The good news is that 101 out of 149 countries covered by the report showed improvement towards parity in the past year. The world as a whole showed slight improvement, rising from a Global Gender Gap Index of 68.0 previously to 68.6 this year. Unfortunately, at roughly two-thirds of the way to parity, we still have a large gap. The U.S. ranked 53rd in the world with a parity index of 72. Iceland was in top place again with an index of 88, while Yemen was the bookend at 49.
The results are discouraging, and I'm impatient -- especially when I think of the future for my college-age daughter and other young women. Earlier this year, an NTT team member's daughter who founded a female empowerment club at her high school invited me and the CIO from Texas Instruments, Ellen Barker, for a discussion with her group. The 50-plus students attending impressed me with their thoughtfulness, intelligence, poise and concern -- mixed with excitement about the future. It was deeply thought-provoking to see the world through the eyes of today's teenagers. It made me grateful for all the people who have supported and believed in me along the way, and it made me want to bring change about faster.
We should offer all the encouragement and support that we can to young women – at work, at home and in the community. With the right support, the young women in that high school class – and young women in your community – could experience parity in their lifetime. But let's not stop at youth, and let's not wait for "some day." We can all take steps today to bring our workplaces, homes and communities as close to parity as we can.
Achieving equality is not someone else's job. It's up to each of us to enable it. I'm not going to wait for the world to change. My commitment is to do what I can to bring parity to the world around me as quickly as possible. I hope you will join me in that mission.
On behalf of everyone at NTT DATA, happy International Women's Day!
NTT DATA International Women's Day 2020 Blog Series: