Transformation Achieved: Cracking the Code of Enterprise Transformation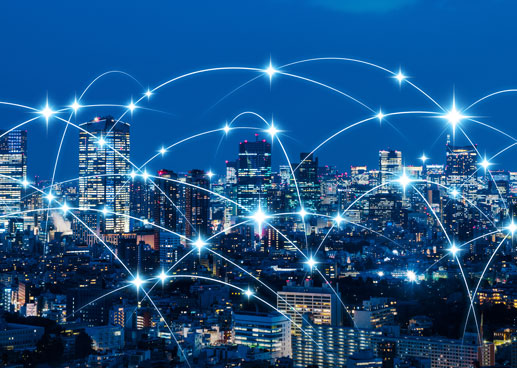 Across the history of technology, from the Watts Steam Engine to the first messages sent over ARPANET, the one constant has been change. Humans have always been fascinated by change. The idea of becoming something else features prominently in everything from early cave paintings to social media. What is interesting about examining the idea of change is that we do not just focus on the result. Often, the journey, the process, and how we change is just as important as the final outcome. The transformation we go through matters.
In the digital age, a key competitive advantage for any organization is the ability to successfully and quickly drive transformation across the enterprise to adapt to changing market conditions, customer demands and new opportunities.
Today, the way we work, and the business models we operate under, are no longer supported by technology; they are created by technology. This shift has accelerated the pace of change, and the need for disciplined transformation has been magnified.
To execute strategic projects or digital initiatives that impact both technology and the business, the modern enterprise needs to focus on three Transformation Imperatives that enable the delivery of innovative solutions and meaningful business outcomes:
Improve Execution: Transformative work involves numerous business functions, partners, and technical solutions over an extended duration. This type of challenging environment requires an efficient and effective manner — a programmatic approach that rallies stakeholders around vision, strategy and goals. These can then be translated into the needs of the business, and ensures the success of any transformative initiative. Putting requirements discipline, program management structure, and stakeholder engagement practices in place will set any initiative up for success.
Re-imagine Experiences: Customers are living at the intersection of technology and business. So the first insight for any transformational program must come from an understanding of your customer. Your customers expect to interact and engage with you wherever, whenever — from the channel of their choice. Try taking an outside-in approach — imagining the ideal customer experience, rather than technology enhancements — to design a seamless experience. This way, you can gain a clear understanding of your audience's needs, expectations, frustrations, motivations, behaviors, environment and other key factors so you can delight them at every opportunity. And you can use that understanding to drive transformation strategy, prioritization, and execution.
Create Agility: Creating agility is about rapidly delivering value while ensuring the flexibility to react to a changing business environment. This might take the form of innovative product development, market-leading customer experience, or the speed to beat competitors to market. To arrive at this state, we need to embrace business agility. Agile is not just a software delivery methodology. First and foremost, agile is a mindset that drives sustainable cultural change to facilitate lean ways of working. The basic principles of agile need to become the default for how we partner with our stakeholders to elicit their input and iterate, or pivot as ideas evolve — all while focusing on incrementally delivering value that helps us gain momentum for change. If we're going to create an agile enterprise, the way we work must change.
At its essence, transformation is about change. What starts as an idea is formalized into strategy, and becomes a project that leads to improved business outcomes. Too often, we equate transformation with technology — putting new systems or solutions in place as an attempt to implement strategy, modernize our business, or redirect our organization. And while technical solutions can serve as a critical component of any transformation effort, it takes more than bits and bytes to revolutionize an industry.