IFRS 17 — A Wake-Up Call for Insurers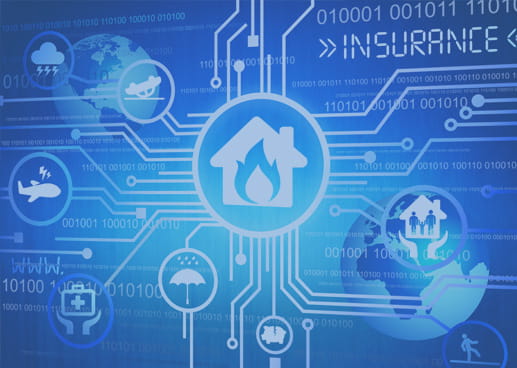 A big industry, a big target for disruption
No one needs reminding just how large the insurance industry is. Numbers reported by the Insurance Information Institute provide a mind-blowing perspective. In 2017 alone $1.2 trillion in premiums contributed $602.7 billion, or (3.1%), to the nation's GDP while employing 2.7 million people. Yep, insurance is big business.
Today's large legacy insurance providers are squarely in the cross-hairs for disruption, and know that IFRS 17 is their wake-up call. Businesses that recognize and capitalize on the transformative opportunities IFRS 17 presents will thrive in the years ahead. Those who fail to comply or do the bare minimum will struggle sooner rather than later — either by disruption or irrelevancy. In the end, IFRS 17 will shake lose the industry laggards like so much excess inventory.
Nimble, new digital entrants leveraging advanced technologies, dubbed 'insurtech,' are capturing market share at a blistering pace. The recently published World Insurance Report found that nearly one third (31.4%) of customers relied on insurtech solutions — either exclusively or in combination with an established insurance company.
In addition to reducing costs, improving efficiency, and enhancing customer satisfaction, insurtech startups are forcing a massive rethinking of entire business models. This includes new types of coverage, revamped policies, and alternative distribution platforms. Traditional insurance stalwarts stand in dire need of protection against today's massive wave of insurtech-driven disruption. They must dramatically step up their digital game if they want to stay in the insurance game.
IFRS 17 — a pivotal, transformational moment
Rightly considered self-inflicted disruption, forced transformation or mandated modernization, the new International Financial Reporting Standard 17 (IFRS 17) represents big changes in insurance accounting requirements.
IFRS 17 impacts all aspects of an insurer's business operations and technology infrastructure — from accounting policy and contract management to business processes to data management, systems architecture and beyond. To view IFRS 17 as a purely technical initiative owned by IT is both shortsighted and, given today's disruptive insurtech climate, foolhardy.
At NTT DATA, compliance with the new standard represents a pivotal, transformational moment for the insurance industry — a make-or-break moment. Insurer CEOs, CIOs, CFOs, and business leaders need to broaden the scope and step up the pace of their overall, much-needed transformation initiatives. There's no point (and no time) for mincing words. Survival depends on it.
The essential first step every insurer should take is to carefully and thoroughly establish the depth of IFRS 17's impact on their financial disclosures, process, and supporting technology. We strongly advise our insurance clients to carefully note the state of their current data architecture, reliance on fragmented legacy systems, disconnected, manual processes and the existing level of interaction between departments, business units, and strategic partners.
NTT DATA recommends that our clients to take a broader, more strategic approach for getting as much value as possible out of achieving compliance — and their overall transformation initiatives. They will inevitably discover that much of the work required to achieve compliance also helps toward laying a foundation for future transformation initiatives and lasting business benefits. In many cases, as most IFRS 17 budgets are in place, it boils down to spending wisely rather than spending significantly more.
To help our insurance clients better understand how best to leverage IFRS 17 compliance in accelerating their digital strategies, we guide them through a comprehensive evaluation to lay out a tailored transformation strategy. Laying the groundwork now across four key transformational categories — actuary, risk, finance and enterprise performance — will yield dramatic, immediate and measurable business value for years to come.
Value beyond compliance delivered by NTT DATA and Oracle
Oracle provides a comprehensive solution for the diverse insurance industry to address the financial accounting requirements of IFRS 17 and to measure and report liabilities and unearned profit as per the new standard. Oracle's IFRS 17 solution is built on Oracle's integrated risk & finance architecture and provides out-of-the-box capabilities for data aggregation and CSM calculations. It seamlessly integrates with finance and actuarial applications, enabling accounting, performance management, risk management, and reporting from a single platform.
NTT DATA leverages over five decades of global IT services innovation and leadership to help insurers implement business technology to minimize risks and costs, develop agile business solutions, and implement transformation strategies.
As a strategic partner with Oracle for over 20 years, we are a highly specialized Oracle Platinum Partner with extensive experience in Oracle applications, middleware, and databases. Our two companies have joint engineering engagement at many levels, including early access code and technology exchanges. With experts across multiple domains and a network of Oracle-specific centers in the United States, India, Brazil, China and Mexico, we can assist with a wide variety of Oracle technologies and business needs.
Contact NTT DATA today to learn more about how our insurance experts and Oracle expertise can help you move past IFRS 17 and into the insurance industry's digital future.