An Insider's Look at the SAP HANA and S/4HANA Services NEAT Report from NelsonHall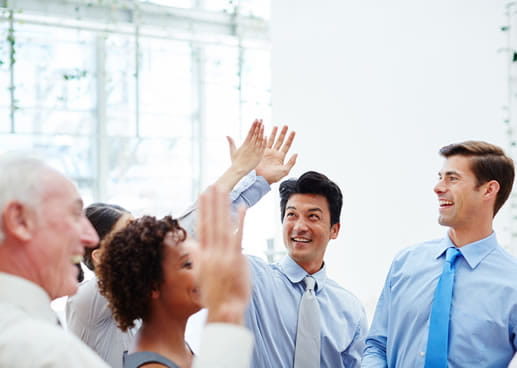 NTT DATA was named a Leader in a recently released NEAT report for SAP HANA and S/4HANA Services by analyst firm NelsonHall. The report identified NTT DATA as a Leader for the company's overall ability to meet future client requirements, as well as delivering immediate benefits to SAP HANA and S/4HANA services clients.
With the announcement of this exciting news, I turned to Karl Kesselring, VP of Ecosystems and Enablement for Application Services for his viewpoint on this recent industry analyst recognition. As a 25-year veteran within the SAP ecosystem, I asked him for key takeaways from the NelsonHall report.
KK: We're very pleased to see the analyst ecosystem recognize NTT DATA, and rate us so highly for our ability to meet future client requirements while also ranking us very positively in our ability to deliver immediate benefits.
In the marketplace, we're witnessing S4/HANA adoption by clients in both the green- and brown-field approaches significantly accelerating. Clients are evaluating the S4/HANA suite, and actively working with firms that can support them from a business consulting and advisory perspective. Clients are also looking for support for system integration, project support and implementation and as a result are turning to NTT DATA for guidance.
NTT DATA has superior capabilities, both for our clients to understand the 'why' as well as the 'how' of implementing SAP systems in their business transformation journey. At NTT DATA we fully understand that our client is looking for immediate value creation by investing in an upgrade of their ERP suite, and our business consulting practice has spent extensive time to analyze all the benefits that exist for our clients and we tailor based on what our clients need.
On the operational side, NTT DATA Services — along with all the companies under the NTT umbrella — not only have significant experience in supporting our clients to do S4/HANA green-field implementations, but also have experience supporting clients migrating from a legacy system to S4/HANA.
When taken as a whole, NTT is one of the few market-leading firms with the largest market share. We have the largest number of clients to help convert. In terms of experienced resources, NTT DATA historically has an extremely deep employee consulting ecosystem that possesses an extremely strong background in ERP systems — and we're continuing to build on that broad experience through constant training and upskilling of resources.
We work with our clients to anticipate future requirements and help them prepare by recommending scalable and forward-thinking system architectures. That means our clients are implementing a system today that will well-prepare them for the future.
For example, in the Life Sciences industry, we've observed a larger rate of consolidation through mergers and acquisitions. For companies who are looking at the acquisition process, a critical success factor is an immediate return on investment, resulting from a very efficient post-merger integration process. Having recognized that industry trend, NTT DATA is in development of a proprietary framework beyond other implementation frameworks to support Life Sciences customers who might be at this stage in their business.
We are able to cover nearly every single market segment — from large global corporations to mid-size companies. Not only do we have the depth and breadth of experience to support global corporations with their initiatives, but we can also seamlessly integrate their mid-sized company acquisitions and rollout to regional or local subsidiaries.
In short, I feel that the NelsonHall NEAT report lends credibility to our unique ability to quickly ascertain a client's needs and provide immediate value, while also setting them up for scalability and long-term success. We value our multi-year relationships — some of which span decades — with our clients, and appreciate their positive references, which play an important part of our ranking so highly in the report."