5 Reasons to Look beyond HR for Healthcare Staffing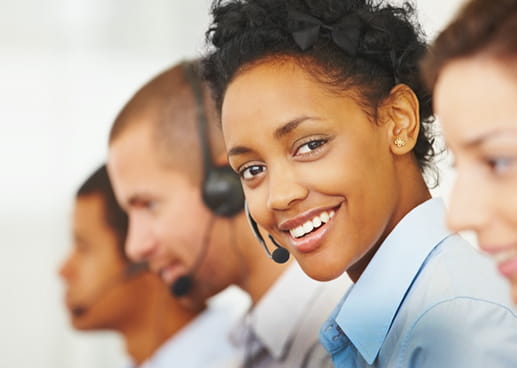 Sure, your HR department can recruit claims staff for you – just as soon as they finish with benefits, employee reviews and the thousand other tasks on their plate.
One of the hidden costs of employee turnover is that it is a killer for productivity. It increases the workload and stress for everyone else, often leading to poorer quality and overlooked tasks. And even when you get new staff hired, it takes time to train and orient them. So you want to hire someone who will do a good job and stick around.
On top of that, you have the cost of recruiting. Many managers mistakenly believe that, if they use their in-house HR department, they will keep recruiting costs low and speed up the process. But that's not necessarily so, especially when hiring staff with specialty skills that are scarce.
Your HR department isn't focused primarily on recruitment. They spend far more time managing benefits, coordinating staff annual reviews and other HR functions. Recruiting is just one of the things they do, and they aren't necessarily experts at that part of the job. They simply do not have the time and experience to quickly find the very best candidates for the position. And because they have never done the job, they don't have a real feel for what it takes. They rely on resumes, matching what the candidate said about themselves to your requirements.
Dedicated staffing services have one job: finding the right candidate.
Because turnover is such a huge expense – some experts have estimated it costs between 75% and 150% of the position's annual salary – hiring the right person is a critical issue. For example, an employee earning $40,000 a year could cost you $30,000 to replace. Ouch!
That's a good argument for using an expert staffing agency that is experienced with health plan business processes and needs. The employees at these agencies are often people who have worked as claims processors or in other health plan back-office positions. Not only do they have a much better understanding of the work to be done, they have a much bigger pool of people from which to recruit prospective candidates. They are constantly networking and looking for candidates, especially in those areas that are difficult to recruit. In many instances, the candidates you interview from a staffing agency will be better fitted to the actual position than the candidates your HR staff will find. That will save you time and help you find the exact fit for your position.
The bottom line is that they can fill your vacant positions far faster than your HR department can do it, reducing the costs of lost productivity and increased staff stress.
Temp-to-hire is a good approach for many.
Also, many agencies have a temp-to-hire arrangement that lets you "try before you buy." There will be a fee to transition the employee to your regular staff, but it is usually moderate. And if you aren't satisfied with a temp, you can ask that the agency provide someone better suited to the job. You get the advantage of a focused headhunter without the big price tag.
While the hourly rate for temporary staff will be higher than regular staff, you won't be paying for benefits during the trial period, which can offset the extra cost. And when you consider the cost of recruiting on your own, it's a bargain.
Meeting the challenge of peaks and valleys.
Another reason to work with a staffing agency is the inevitable ups and downs in the workloads at a health plan. Open enrollment or a sudden influx of claims requires that you respond with additional staff resources. And you have to do it quickly.
If you have an ongoing relationship with a reliable agency, one that is expert in health plan staffing, they can help you ramp up quickly and then ramp down when the crisis is past.
Get to know your options before you need them.
The quality and reliability of staffing agencies can vary enormously, and it's not always easy to recognize the good from the bad. So take the time to do some research before you need to fill a vacancy. Ask for information and references from likely agencies, and then do your own research on them. And when you find a good one, nurture that relationship, because you're going to need it!
NTT DATA has more than 30 years of experience providing professionals to the healthcare industry. See how we can take care of you, while you take care of your customers.
This post originally appeared on Direct2Dell, the official corporate blog of Dell Technologies.