What to Expect at SAPPHIRE NOW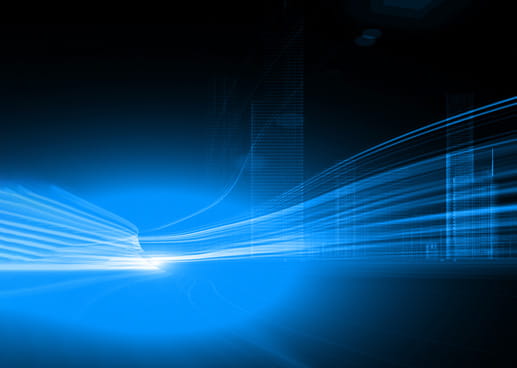 The pace of digitization has been blistering; the evolution of SAP digital solutions has been dizzying; the cost and complexity of maintaining legacy systems has become untenable; and CIOs and business leaders are unanimous in awareness that the future of their organizations hinges on their ability to harness the power of digital technologies -- cloud, mobile, big-data analytics, Blockchain, IoT, ML, AI, etc.
With few exceptions, the days of massive, global, core ERP implementations are over, as are large projects that cost millions of dollars and take years to complete. Applications must be delivered more quickly – in weeks or months, not years. SAP customers are initiating smaller, smarter, more strategic engagements that yield immediate value and provide a path moving forward to accelerate innovation. Speed, flexibility, accountability and value are the new guiding principals in re-designing core applications and re-imagining vital business processes.
Three things to expect at SAPPHIRE NOW
In industry parlance, the 'NOW' in SAPPHIRE NOW is often omitted. With innovation coming from SAP at a faster clip than ever before, and the threat of disruption rising daily, it is time to reinstate and respect the 'NOW'. What we're hearing from SAP customers is an urgency to advance their transformation initiatives immediately, as in today – right NOW.
In line with this urgency, here are the top three areas of interest we expect to work with customers on at SAPPHIRE NOW:
What's your S/4HANA plan?
S/4HANA has been available as a standalone product since November 2015 with over 7,900 customers purchasing licenses, making it the fastest selling product in SAP's history, according to SAP. For net-new SAP customers, S/4 HANA is a no brainer. For existing SAP customers, S/4 HANA is your future. Even though mainstream maintenance for SAP Business Suite extends to 2025, SAP S/4HANA, the first digital core for digital business in the industry, is sure to impact ERP landscapes in a big way in the years ahead, so laggards increase their peril as the years of "wait-and-see" tick off.
Adopting S/4HANA is not a traditional upgrade or a mere technical project; it is a full-scale digital transformation initiative. There is much work to be done, and no time to waste. For the 80% of SAP customers still using the older platform, the time to start planning your S/4HANA migration strategy is now.
Every S/4HANA migration is unique. Each organization starts with a different system configuration and has different goals – so there is no one right way to go through the process. Companies need to consider deployment models, transition scenarios, functional scope, S/4 training, master data changes, change management requirements, and more…
Strategic migration to S/4HANA is an extensive journey that necessitates the support of a leading IT service provider such as NTT DATA with proven S/4 HANA experience. Through our S/4HANA Assessment approach, our core team guides your organization through the journey, providing deep technical and business-process expertise, proven industry experience and a structured migration methodology. In addition, NTT DATA offers a repertoire of proprietary tools and accelerators that mitigate risk, reduce project cost and duration and speed time-to-value throughout all phases of your S/4HANA migration.
Use SAPPHIRE NOW agenda builder and sign up for our session featuring our client SeneGence: Overcome Uncertainties in Selecting the Right S4/HANA System Integrator (June 6 at 11am, Session ID E61509 – Theater 4) Speakers: Brian Manahan, VP of Lean Management, SeneGence and Derek Beal, Project Manager, NTT DATA.
Have you put Leonardo to work?
SAP officially launched Leonardo last year at SAPPHIRE NOW. Built on the SAP Cloud Platform and billed as a "system of innovation," Leonardo is comprised of accelerators and services designed to help customers connect the emerging world of intelligent devices with people and processes to achieve tangible business outcomes. Specifically, Leonardo combines Internet of Things (IoT), machine learning (ML), blockchain and Big Data in a comprehensive digital innovation system designed to enable customers to innovate at scale and redefine their business.
SAP Leonardo services interact with SAP S/4HANA – your digital core – to enhance, accelerate or automate your business processes. This powerful combination is natively designed to leverage in-memory technology and provide instant, real-time insight that is immediate, intelligent and integrated, delivering powerful new possibilities for enhancing your core business processes with a first wave of intelligent applications. From automated invoice matching to predictive fraud detection, SAP Leonardo can interact with your organization's digital core to enhance, accelerate or automate key business processes.
If your goal is to move the digital transformation needle, then you must embrace Leonardo now.
While a large majority (84%) of companies understand that digital transformation is vital to their survival, only 3% have completed digital transformation projects, according to a recently released Digital Transformation Executive study, conducted by SAP and Oxford Economics.
At NTT DATA, we understand why companies struggle with how to integrate new technology into an existing footprint. Truth be told, connecting "systems of innovation" to core "systems of record" in a manner that yields meaningful and sustainable transformation requires expertise that is both broad and deep. Many, if not most, businesses lack the internal resources needed to bring an enterprise-wide digital initiative to fruition.
Taking advantage of the latest technological advancements demands seamless integration and orchestration across a vast ecosystem of software, hardware, devices, datacenters, and networks. Digital success for customers hinges on third-party services providers such as NTT DATA with the specialized experience, resources, methodology and end-to-end integration expertise needed to transform today's complexity into tomorrow's digital mastery.
What's your ecosystem play?
The customer experience today transcends corporate and industry borders – and in order to transform them, companies must work with a much wider range of players than ever before. The disruptive transformation required to meet ever-increasing customer demands is something companies simply cannot accomplish alone. Established businesses must look beyond their own walls – even beyond their own industries – to co-create their futures or risk losing market share to the other companies that do. To be sure, the future belongs to industry-busting digital ecosystems.
According to a recent article in the Harvard Business Review, the shift to digital ecosystems is "the essential new secret sauce for startups and industry leaders alike." A whitepaper sponsored by the World Economic Forum (WEF) goes a step further, arguing that "only operating models that support partnerships and platforms will survive in the future."
Because of their cost-effectiveness, ease of deployment, masterful use of myriad digital technologies, and market-tested capabilities, digital ecosystems (also known as cloud-based business networks) are spearheading a new era of enterprise technology centered on connecting businesses to each other and enabling easier and more efficient communication, interaction and commerce.
SAP is fueling the Networked Economy. With more than $1.9 trillion in global commerce annually transacted in more than 180 countries, the SAP Business Network is the largest commerce platform in the world. Leveraging the collaborative commerce capabilities of SAP Ariba, the flexible workforce management capabilities of SAP Fieldglass, effortless travel and expense processing with SAP Concur and the real-time in memory capabilities of the SAP HANA platform, the SAP Business Network orchestrates commerce transactions across an entire value chain. It provides transparency and insight into supply chains that enable companies to ensure they are acting in ethically responsible ways.
Ariba solutions delivered by experienced partners such as NTT DATA have a significant, immediate and positive impact across procurement and supply chain operations.
At NTT DATA, we understand the importance of e-procurement and digital supply chains in today's competitive global economy. We also understand the need for an over-arching strategy that ensures full optimization and integration of all cloud-based and on-premises technology investments.
NTT DATA manages some of the world's largest and most complex SAP Ariba implementations, and we have been awarded by SAP and Ariba for our excellence in global implementations, our sourcing and e-procurement expertise, and our exclusive global anti-corruption and anti-bribery solutions.