Application Management Lessons from Millennials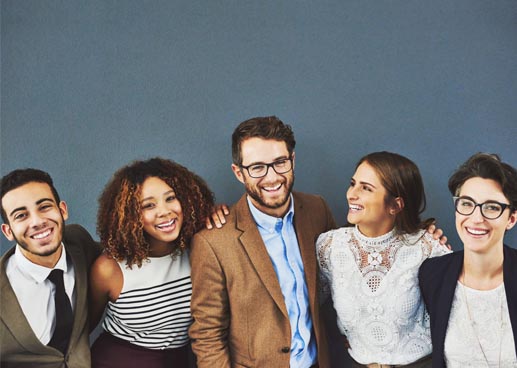 I was recently in New York City for a retail show where I had the opportunity to see many of the latest retail trends and innovation around AI, VR, IoT, and drones to name a few. I thought this would be where I could find inspiration.
However, my inspiration actually occurred at a dinner with my youngest sister and her friends. These are all successful Millennials living in NYC. They were talking about how to effectively live (and afford living) in the city, and the tricks of the trade that can be boiled down to three Rs (Recycle, Reduce, and Reuse). By living these three Rs, they have been able to enjoy a good life in a very expensive city. These three Rs are the same philosophy that we have at NTT DATA in our Application Management Outsourcing (AMO) services.
The first R is Recycle
In this case, my sister and her friends have figured out ways to use discarded furniture, and accessories to decorate their apartments or to create new jewelry or clothing combinations. In the application space, we work with clients to understand their core, existing components and determine how we can leverage them and combine with new technologies to provide an enhanced customer experience and greater business insights at a much reduced cost to the business. This also helps with their transformation journey, in that it typically involves much less change to the business and employees are able to more quickly use and leverage the technology.
The second R is Reduce
This concept is key, because this is how Millennials fund those areas that are important to them. They will forgo a car, or cable television or a gym membership in lieu of using their phone for entertainment and walking or running outside instead of a gym membership. For most of our customers, this translates into us helping find those applications they can retire in order to fund investments in new or key areas. I would imagine that 45 to 65 percent of the companies I speak with have old and outdated technology that they are still supporting; or worse, that they have stopped using but not gotten rid of and are still paying for. This is where our services identify and retire and execute against a plan to help achieve immediate savings to fund business priorities.
The final R is Reuse
For Millennials, this is evident in such simple areas as using Mason jars for storage of soup, then coffee beans, and then other items, such as coins. It is amazing how they find ways to reuse containers or clothes in new ways to get the maximum benefit in the least amount of space and cost. This same principle applies in the applications space about determining how to reuse the assets a company has already built. We work with our partners to understand how they can reuse existing applications by re-hosting them, re-architecting them, or simply moving to the cloud. This reuse allows them to continue to gain significant business value from their investments, but to do so in a less-expensive, more secure, and more scaleable manner.
In other words, we are helping our clients live like the smarter Millennials I saw in NYC this past week. Both Millennials and enterprise organizations are able to enjoy the many benefits of a fast-paced environment but in a very cost-effective, yet non-constrained, manner.
Are there ways you have seen companies leverage these three Rs effectively in their Application Management approach? For more information, please reach out to us to learn about our AMO capabilities, or review this video to hear about the benefits of our AMO services in customer experience, digital transformation and more.