Remembering To Be Human This Valentine's Day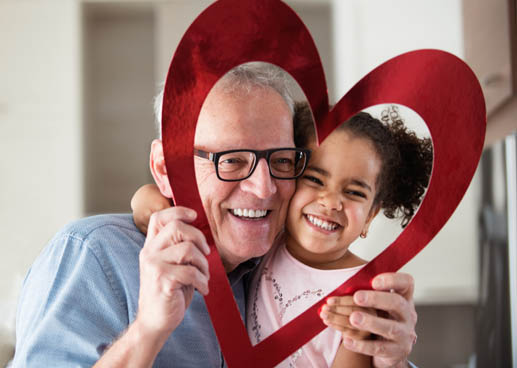 I never thought this would happen with my semi-autonomous mini-van, but WHAM! Both me and my across-the-street neighbor's "sensor-rich" cars hit each other Saturday while backing out of our respective driveways. Both human and technology failed – probably because us humans are relying on technology to do everything for us. On that Saturday, we learned that cars are not quite totally autonomous yet, and they still have blind spots.
And then I received an email with the following subject line this morning:
"How to build loyalty without a human touch in a digital world"
Huh? I had to do a double take. Loyalty without a human touch? Not possible. I am loyal to people. Okay, I am to brands too, but that is because of the service and experience I get from both the technology and the people that engage me. Sure, maybe the customer support emails I get from Amazon in response to issues with orders appear to be human, so I could care less if artificial intelligence (AI) is behind them. But when responses from AI begin to look and feel more contrived and less authentic I shut down. So how do we bring back the human element in business experiences – albeit with an employee, customer or partner?
Here are my three things to remember this Valentine's Day:
1. Empathy First
In prepping for my team's first internal TED Talk in our new Collaboration Center, I remembered the book, Hug Your Haters by Jay Baer, (appropriate for a Valentine's Day talk, yes?), but the segment I started to watch got right to the point: When you go to respond to a negative review or email don't drown the person in information, that just continues to detract not only from you, but also your brand. He reminds the audience that you need to empathize with the situation at hand. The person on the other end of the phone, email or social media post is not frustrated and mad at you directly, but the brand you represent. So, as the brand representative – every employee should consider themselves brand ambassadors – that need to empathize with the person on the other end because they are not a frustrated bot or machine; they are human.
2. Proactive Service
All types of success — customer success. employee success. partner success — is driven by proactive touches to do something positive for the person that adds value to them and their business. So, who of your clients, employees and/or partners have you not visited with lately to see how you can help them further their success? Pick three to call today and ask them, "How can I be of service to you today?".
3. Embrace Brand Ambassadorship
We are all brand ambassadors – either for ourselves, the businesses we represent, or the organizations we volunteer for. Share your love for your brands today OR if you find yourself not loving your brand do something about it!
Fortunately, the email I received continued to be about how "in a world where brand-to-customer contact is increasingly through digital touchpoints, are we losing sight of the human at the heart of the experience?"
Yes, we are. So, get out there, be proactive and as Jay Baer would say, Hug Your Haters especially this Valentine's Day.