Is Your Organization a Leader or Laggard In Big Data and Analytics?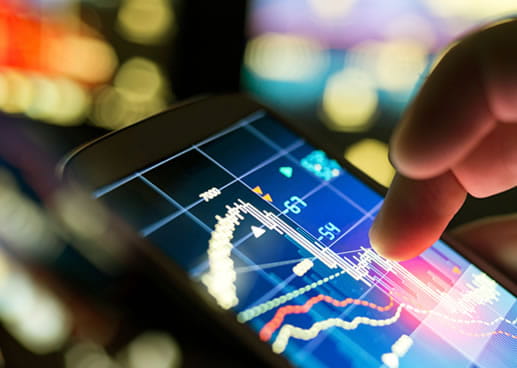 As nimble start-ups and agile disruptors leverage big data and advanced analytics to move quickly and grow their market share, it is time for larger and more entrenched enterprises to take stock of their data analytics landscape. The good news is that organizations are taking data analytics investments seriously. According to an IDC Report, revenue from big data and analytics will surpass $210 billion by 2020. Here are seven key emerging trends to watch for in this space:
Healthcare and retail will lead other service industries regarding the level of focus and investments in data-driven analytics.
Chatbots will continue to rule and soon become the default mode of customer interactions. The chatbot market will be worth $3,172 million by 2021.
Cloud will continue to enjoy sky-high popularity with 50% of enterprises embracing a cloud-first policy in 2018 for big data and analytics. New cloud pricing models for specific analytics workloads will drive 5X higher growth in cloud spending versus on-premises analytics solutions.
Chief Data Officers (CDOs) will take center stage with 50% of CDOs beginning to report directly to CEOs as data analysis emerges as a "Mission Critical-Bread Earning Function." Data engineer and data scientist will emerge as the hottest new job profiles globally.
Natural Language Processing (NLP) enabled 'point and click analytics' will become a standard feature of analytical applications. 25% of enterprises will leverage it for data querying, operational reporting, and delivering multi-faceted dimensional visualization outcomes in real-time.
66% of enterprises will create "Insights & Excellence" centers as a separate sub-function to ensure strong alignment of their Big Data analytics initiatives with business objectives, academia/thought leaders, and consulting firms.
Real-time insights will continue to be a key business priority, and up to 80% of firms will partner with insights service providers in 2018.
Let's deep dive into how the leaders of analytics transformation, i.e. healthcare and retail industries, will leverage these technologies:
How Healthcare and Retail will become future-smart.
Preventive healthcare packages created by leveraging advanced Artificial Intelligence (AI) capabilities will become a key highlight of the healthcare of future. AI toolsets can analyze humongous amounts of patient data and combine it with other real-time inputs to arrive at "ailment probability" — a key metric that will be used to recommend personalized fitness/lifestyle routines to patients through a mobile device.
AI will also enable "Smart Hospice," — a smarter, cost-optimized operation with more efficient staffing schedules and optimized inventory. Customer experience will improve as waiting time reduces due to swift patient registration through intelligent kiosks, virtual agents and the accurate mapping of a patient's illness to a doctor's specialization.
Likewise in the retail industry, AI-enabled retail units will be able to better predict consumer demands, behavioral traits and competitor performance. These units will also be able to leverage that data for dynamic pricing and real-time inventory optimization aided by AI-augmented robots.
Virtual agents, supported by NLP, Machine Learning (ML), and facial recognition sensors will augment the in-store customer experience by enabling personalized greetings and matching a shopper's lifestyle profile with other attributes to recommend products and anticipate orders.
Last mile delivery through auto-drones will become commonplace. Real-time inventory tracking — from availability to empty shelves to detailed specifics, such as shelf-life of products and replenishments will be enabled through AI-augmented robots.
What does your organization's analytics maturity model look like?
As markets continue to tighten, data monetization will be a leading business opportunity, and ways to analyze and use data will improve as the data-as-a-service business model takes hold. The ability to drive superior customer experience while maximizing revenues through insight into competitor landscape and optimizing prices in real time will further drive data analytics adoption. Clearly, how companies leverage big data and analytics will be a key differentiator separating future leaders from laggards.
Are you a data-first organization?
Learn how to leverage Big Data to enhance your customer experience in your organization.