Is a Smart City a Safer City?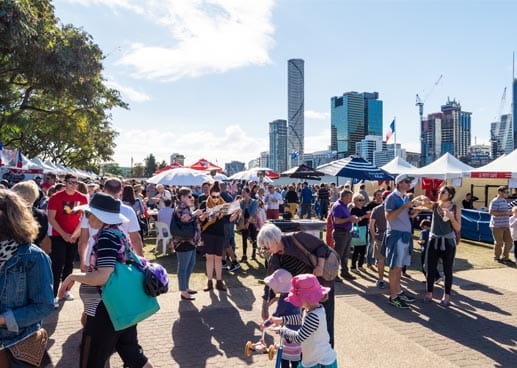 The United Nations estimates that 82% of the population in North America is living in urban areas, compared to 70% in 1960. Population growth, coupled with the increasing speed and scale of urbanization, has given rise to new social and economic and public safety challenges. Growing cities with limited resources must seek new approaches to address their unique public safety needs, and governments are increasingly turning to technology to help them become "smarter."
Cognitive solutions are creating new possibilities for improving public safety by combining devices such as sensors and cameras, IT solutions including advanced analytics, Internet of Things (IoT) and social media to improve the situational awareness and insights for first responders and public safety decision-makers. This will enhance the safety and quality of life for citizens and improve the efficiency of governments by helping mobilize resources effectively and quickly across all responsible agencies or organizations. When combined with a connected and collaborative community, this is the way forward to a 'safer' city.
Real time awareness and data analytics enable better safety decisions for public safety.
Situational Awareness and Insights Facilitate Safer Cities
To illustrate how the various technology components of a cognitive solution fit together let us consider urban parks, where crowds gather for events or celebrations over long weekends. During these instances, the city will need to prepare for any eventuality. One aspect of preparation might be to determine appropriate staffing levels of the first responder resources necessary to maintain safety.
Now, if the city could have access to data, (including historical data, such as average number of people who typically attend such events), social media interest, weather conditions and historical crime data of the area, the city would be better prepared to allocate resources more efficiently, in case of a public safety issue. Additionally, if the park was equipped with CCTV cameras and drones that could provide insight into crowd levels, the city could adjust the number and locations of first responder units allocated based on actual crowd volumes rather than estimates numbers. A view of the event from multiple perspectives would allow the city to proactively staff or prevent trouble and respond swiftly to just about any eventuality — from a food truck catching fire to a lost child.
The more information available, the smarter and safer a city could become.
Next-generation sensors could generate enormous amounts of data. Sensors could help cities analyze traffic, detect crowd volumes and aggressive behavior, spot persons and vehicles of interest, detect firearm incidents and other potential community safety issues. Adding a layer of analytics on top of the data from sensors can help the government inform, notify, alert, and enable public safety stakeholders. As cities grow, data-driven situational awareness and insight helps accelerate proactive and reactive public safety response, which is crucial to getting the right help where needed, faster.
Cognitive Solutions "Think" Safety
"Smart" safety begins by creating an agile, robust cognitive foundation of information and communications technology (ICT) systems. These systems would also be a "thinking solution," able to assess multiple data sources, perceive current conditions, plan, decide, and act on those conditions. It is possible for a cognitive solution to even learn from the consequences of its actions, while using past knowledge and hone current and future decisions.
NTT DATA is at the forefront of helping cities become safer with such "thinking solutions" by enabling situational awareness and insight. A complete solution involves many technologies seamlessly integrated to facilitate safety. Here's how:
Sensors and edge computing at work: Using a secure, distributed platform with micro data centers located near sensors around a city allows for rapid deployment of ICT resources and faster analysis of sensor inputs, enabling the city to detect safety incidents and take actions quickly.
Predictive and diagnostic analytics at play: Micro data centers use advanced analytics to deliver real-time data to the locations where the data can provide maximum value. Diagnostic analytics at the edge analyze large volumes of data, but only send data indicating an incident has occurred or needs investigation back to the core datacenter. This approach minimizes data transport volumes and response times to reduce the demands on the ICT infrastructure.
Applying Artificial Intelligence (AI): Cognitive analytics can correlate and apply AI and machine learning techniques to the multiple edge data inputs and sources, including historical data, crime information, weather data and social media updates. This information can be used to provide deeper insights for responsive and preventive services to combat crime and improve public safety.
Deep learning at work: The cognitive foundation allows the ICT infrastructure to monitor workloads and adjust or move workloads dynamically, based on the specific situation. For example, if an AMBER alert is issued, the cognitive foundation could automatically scale up the network and compute power for the portions of the system that perform facial recognition and license plate recognition functions, or capture higher resolution images than normal.
A cognitive solution's ability to enable awareness and insights helps improve public safety decision-making. However, these technology solutions need to work in tandem with the city's evolving policy framework for data privacy and security to build public trust and cooperation. Cognitive solutions are not a replacement for humans, but rather serve as a tool to provide insights for public safety stakeholders. The ideal cognitive solution drastically reduces or eliminates false positives, but human expertise and common sense needs to complement the technology while building trust in the system for the stakeholders.
A collaborative community approach, where municipalities work hand-in-hand with the public, using technology solutions, will go a long way in making the city smarter and safer.
Know more:
NTT DATA Group recently launched a smart city initiative. Read more.
Watch the transformation of cities into smart cities.