This Is How You Do Supply Chain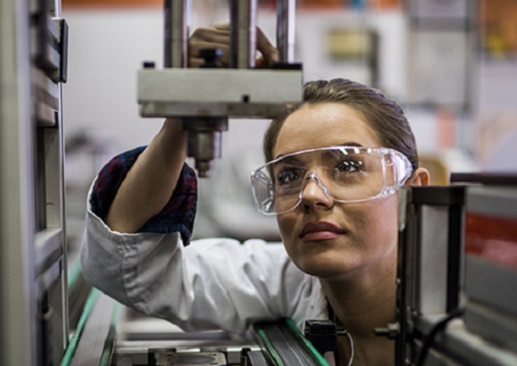 Improving a global supply chain
Yaskawa builds industry-leading industrial robots and systems for cars, elevators, escalators and smartphones. Rapidly procuring affordable, quality parts from global suppliers is critical. For years, employees managed the supply chain — including product designs, pricing, orders, forecasts and problem resolution — using manual processes and numerous standalone systems.
To continue to drive growth and improve service levels, Yaskawa needed to give employees and suppliers instant insight into the supply chain. At the same time, it needed to limit data access based on individual's profiles in Active Directory.
Connecting and controlling access to a hybrid cloud
The company chose SAP Ariba as its new Supplier Collaboration Platform. And it decided to migrate its custom portal to SAP Cloud Platform, retaining many of the custom features that users like. To help design and implement its new solution, Yaskawa engaged NTT DATA Services. Yaskawa would be the first to connect SAP Ariba Network and SAP Cloud Platform — and the first to use an on-premises Active Directory to manage user identities and authentication for these technologies. NTT DATA Services is an expert in SAP Ariba and SAP technologies including SAPUI15, the platform's HTML 5 interface, so it was an ideal partner.
Faster, smarter, better: this is supply chain excellence
Yaskawa's collaboration with NTT DATA Services has paid off. Today, instead of logging into separate systems and compiling information manually, users go to the portal and instantly see the comprehensive supply chain information they're authorized to view, in real time. Plus, they can see an audit trail of who did what, which is especially critical when designing new parts and resolving issues. Employees can also manage interactions with suppliers using digital processes and it's easy to compare products and services from different vendors to improve value.
The company is becoming more efficient and agile in other ways as well. Developers can add new features 50 percent faster than they could with their previous portal. IT staff can scale the solution in minutes versus days or weeks, and they have fewer administrative tasks. The overall solution is more reliable, so users no longer experience downtime. And new suppliers on Ariba network can gain access to the portal almost immediately because of the connectors Yaskawa has between SAP Ariba and its Active Directory.
Want to learn more? Read the full Yaskawa case study.