Health and well-being go beyond the absence of disease. We must focus on prevention, better outcomes, lower costs and more seamless patient experiences.
This idea requires change by individuals, systems and communities—the future is centred on people. Individuals hold the key to their unique path to health.
Health and Well-being: Central to the Human Experience
Whoever you are, wherever you live, being and feeling healthy and well is a universal aspiration.
But humanity is undergoing tremendous change and stress. On one hand, we consider the life-enhancing breakthroughs in science and technology. On the other are destabilizing factors, such as the global pandemic and persistent inequities, along with the disruption that often accompanies new technologies. That leaves us reevaluating existing approaches to health.
What are the right goals?
The most appropriate business models?
The best incentives?
The most effective ways to gain community support?
A more human-empowered, knowledge-driven and technology-enabled approach is possible.
A redefined concept of health and well-being focuses on prevention, better outcomes, lower costs, and more seamless, less fragmented experiences. Experiences where individuals are supported by a shared ecosystem that spans governments, institutions, businesses and organizations. Central to the idea is the definition of health as a state of physical, mental, and social wellbeing, not merely the absence of disease or illness.
Challenge 1:
Knowledge Base
Healthcare information now encompasses a vast array of sources, and we must be discerning as to which information is reliable. The well-being of the future relies on a new foundation of long-term commitment to sharing trustworthy, accessible and ready-to-use knowledge.
Challenge 2:
Healthcare Base
Broadening the scope of healthcare from treatment to the preservation of good health is a big challenge. Making this shift requires a significant overhaul of the design of our existing health systems, which remain aimed at treatment once someone is already ill.
Challenge 3:
Data Issues
Currently, health data is siloed in disaggregated systems. Emerging technologies are set to help, by supporting the continuous use of data across care and everyday settings. Yet this transition needs to be carefully managed. If data is to be shared, it must be done safely and securely to protect individuals' privacy.
The future of health and well-being is human-centric. That means focusing not on transactions, but on people:
Consumers and patients on the demand side
Caregivers and healthcare providers on the supply side
In this future, individuals hold the key to their unique path to health, supported by a holistic and nourishing ecosystem that fosters well-being.
 "Making Home the Focal Point for Care" to learn how health systems can meet demand for hospital-level in-home care.
The Guiding Principles towards a better life of Health and Well-being
The future of health and well-being puts the person at the center. Every individual holds the key to their unique path to health, supported by a holistic ecosystem that fosters well-being. Framing this future are seven core principles that define a vision of human-centric health and well-being.
Change Requires Individuals, Systems, Communities
Learn about our guiding principles on the journey to a human-centric future of health and well-being.
On the individual level, each person needs to do more than simply hope for a healthy life. Advances in science and technology are making these steps more achievable. The payoff is more time spent being healthy and happy, and less time spent healing or in an assisted condition.
On a second level, we need robust, human-friendly systems. To support individuals and their healthier lifestyles, these systems should be blended and united, rather than siloed and fragmented. They should look beyond the cure to understand the cause. In so doing, they should share and embody core ethical values that strengthen the community and individuals they serve.
The third sphere of action involves communities. Everyone belongs to several, all of which will play a role in accelerating the shift towards human-centric health and well-being. These changes will engage families, work teams, neighbourhoods and other physical and virtual social connections.
We can look to a future of healthcare in which maintaining and promoting people's general well-being is a more prominent aim for society.
Through a concerted and collaborative effort that includes the right application of technology, we can continue to advance and build on the collective learnings from the pandemic to evolve our approach to health and well-being. The roadmap to a healthier future is built on four stages that help overcome current challenges while leveraging digital transformation and innovative technology to catalyze and enable change:
The journey towards a human-friendly world of health and well-being means applying smart shifts along the way, and we identify four stages to cover in the path.
The Four Stages of a Healthier Future
Human By Design
Putting the person at the center of all decision-making is the first step to human-friendly health and well-being. As people seek new ways to learn about and take responsibility for their health, they need the right support. This means shifting from a system-centric to user-centric mindset and remembering that the user is a human. It also means enabling ethical, resilient, respectful and transparent experiences at each touchpoint, for care recipient and caregiver. New technologies play an important role in enabling a human by design approach.

Rebuilding Trust and Trustworthiness
Rebuilding trust and creating trustworthiness starts with data. The rate of growth in health-related data collection continues to accelerate. When leveraged and optimized, health data produces remarkable, even life-saving, insights that promise to prevent rather than just prescribe—changing the game in healthcare and improving our overall well-being. Doing so requires new levels of trust and trustworthiness among all players, including individuals, healthcare providers, insurers, pharmaceutical companies, public health and any entity that touches or handles data.

Improving the Health of 'Me'
A new paradigm that focuses on the individual "me" requires a new way of thinking. Traditional healthcare organizations will play a key role in this transformation, along with life sciences and research organizations, start-ups, community and faith-based organizations, retail outlets and all businesses that value their employees and customers. Empowering individuals to make proactive decisions and improve their own health outcomes, this new model advances more personalized and precise care (across medications, procedures, facilities and more), envisions not only prevention but also proactive intervention, and aims for ubiquity to reflect better the realities of those it serves.

Creating a Digital Ecosystem
Healthcare organizations need to create a secure digital ecosystem that extends across traditional systems. With the right safeguards, it could also interface with communities, employers, and government agencies, as well as adjacent industries like life sciences and pharma. A seamless digital fabric entails interoperable systems and collaboration by channeling the appropriate technologies, platforms and processes. Working together across every part of society, it would enable business, clinical and human-centric outcomes and power the future of health and well-being.

Sustainable-First Healthcare: Building a More Resilient World
Forward-leaning healthcare organizations that look through a sustainable lens first, achieve better outcomes for the future. Learn the four aspects of the sustainable-first approach.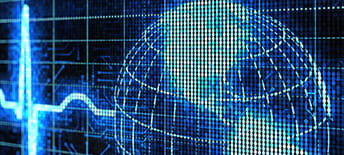 Improving the Health of "Me" Needs a New Mindset
The individual is at the heart of a health and well-being model that is human by design, trustworthy and knowledge-driven. Learn about the fresh mindset required.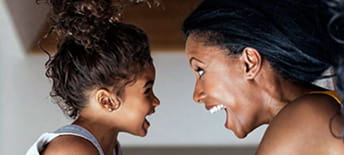 Boost Productivity by Overcoming Workforce Challenges
Unprecedented global changes have led to healthcare provider workforce and staffing disruptions. Our new white paper discusses how implementing a digital workplace can help you navigate these issues and increase productivity and collaboration.