Engage everywhere. Deliver anywhere.
We help businesses like yours grow and excel operationally by becoming more cohesive and securely connected across operations. Digitally transform your organization with our Edge as a Service offering: end-to-end, full-stack, edge-to-cloud solutions; full integration and fully managed services for private 5G, IoT and edge computing; plus complete control and visibility of all your data, no matter where it resides.
Real-time processing and automation
Edge as a Service makes real-time automation and processing a reality by combining private 5G, IoT devices, and applications with edge computing in IT and OT environments. When people and devices make connections closer to where they're needed, progress happens faster. It's perfect for government agencies supporting public safety, health systems improving patient care, manufacturers developing products and energy providers making connections in remote locations. Edge as a Service can deliver what you need, when and where you need it.
Private 5G
We provide Private 5G managed services including network design, equipment, implementation and network management. Purpose-built for your unique needs, the network is secure-by-design, enterprise-class and in your control. You'll experience new levels of high-speed operational performance thanks to reliable network availability. We've even been recognized by IDC for our end-to-end solution.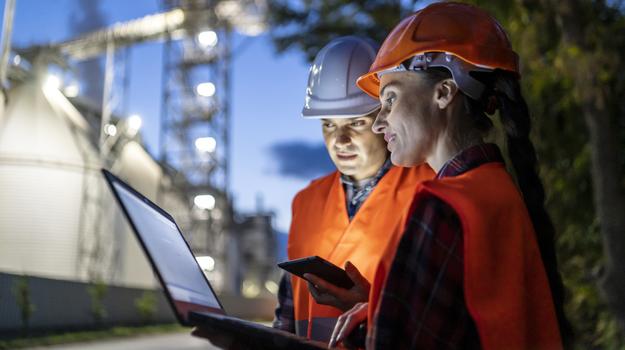 IoT for Edge as a Service
Discover our full-stack, fit-for-purpose solution for the digital edge, including devices and sensors for a range of connectivity options and network management services, including LoRaWAN. You'll digitize the physical environment to automate data collection, streamlining its conversion into insights and actions.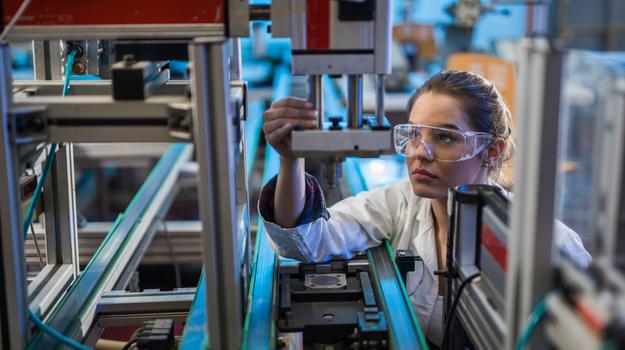 Edge Compute
As the number of connected devices continues to grow, there's an increasing need for real-time analysis and data processing at the edge. Actionable intelligence drives processing efficiency, and our full stack of Managed Edge Compute Services enables collaboration between people and devices to accelerate your performance.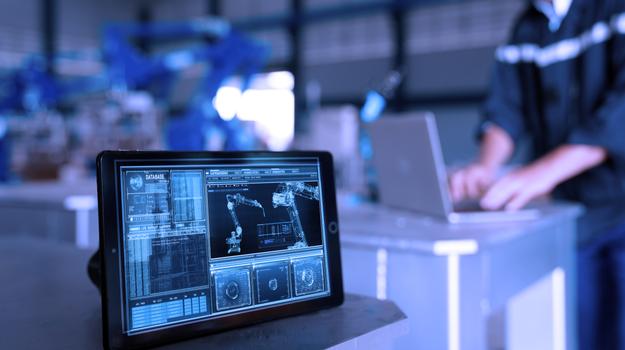 Unlock use cases

Identify the most relevant initiatives for growth, and unlock use cases to meet your KPIs, improve operational performance and speed up decision-making. Building from a single use case, we'll scale solutions across the entire organization, at the speed of your business.

Digitize and modernize capabilities

Ensure you have the right solutions and expertise in place to support your transformation and growth. Right-sized deployments enable faster organization-wide change, even in the most complex environments. And our CIO-friendly pricing model for managed services reduces investment risk.

Real-time insights for resilience

With increased observability at a global scale, you gain greater insight into, and control of, your enterprise edge-to-cloud solutions. This enables you to better mitigate risk and become more resilient.

Greater efficiency, faster ROI

Having the insight you need for real-time decision-making means greater operational speed and efficiency, faster time to market and shorter time to ROI.
Leveraging edge in Schneider Electric's Lexington Smart Factory
We partnered with Schneider Electric to deliver a secure, end-to-end on-premises digital platform at their Lexington Smart Factory. Now they can leverage IoT connectivity, edge analytics and predictive analytics, and integrate machine-vision capabilities into automation systems. Schneider Electric is better prepared to:
Increase sustainability and drive energy efficiency
Overcome equipment availability challenges and machine performance issues
Enhance overall product quality
Identify predictive maintenance causes in near real-time
Rapidly accelerate their Smart Factory digitization capabilities at every level
With a true as-a-service model, we can accelerate transformation and deliver more cohesive operational efficiencies with complete control. We're different because:
We deliver under a single framework: We align our solution with the way your organization operates, offering customized cost management, responsiveness and true flexibility. Our clients benefit from having a single point of contact for support. And our packaged, full-stack offering is completely unified: we manage the entire technology stack through a close, collaborative partnership, which enables us to modernize operations quickly and without disruption.
Our specialized local relationships are supported by unmatched global delivery capabilities: We bring the strength of a global presence with precise local delivery capabilities. Our experienced and dedicated on-the-ground experts can operate as part of local teams and support new projects with innovative technologies.
Our collaborative model and partnerships allow us to scale for global enterprises: We have an unmatched depth and breadth of edge expertise and understand major global enterprise requirements, so we can support complex workload management. And we bring enhanced capabilities through our unique relationships with private 5G and edge compute partners.
We're an award-winning partner with world-class network and data centre capabilities: To deliver the best possible technology across applications, cloud, data centres, networking and security, we provide uniquely powerful, award-winning and globally recognized Tier 1 network capabilities for extreme low latency and seamless integration with our partners.
The World's Largest Connected Stadium
Data and insights power the Tour de France. and Tour de France Femmes avec Zwift
We're the Official Technology Partner of Amaury Sport Organisation (ASO), organizer of the Tour de France. Together, we've introduced innovative technology solutions to create new and exciting fan experiences and give ASO a complete view of race operations. Our partnership is a showcase of end-to-end cloud, data analytics, machine learning and AI, edge computing, cybersecurity, IoT, managed services, collaboration services and smart venues.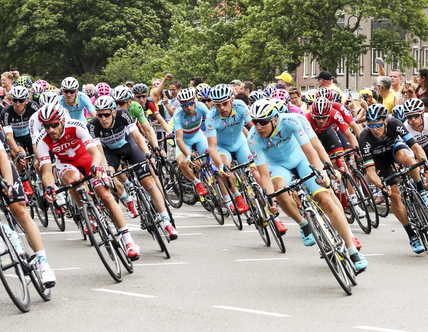 Harness Edge as a Service
Speak to one of our experts, and find out how our Edge as a Service models can accelerate your digital transformation efforts,
bringing your people and devices closer to where they're needed.