One of the biggest shifts during the pandemic was to bring customers from every demographic into the digital experience fold and do it in a hurry. Organizations that shifted online quickly and successfully had the first-move advantage, while those with clunky and disjointed experiences lost customers, and in some cases, their business.
The world is beginning to realize that experience isn't limited to customers or consumers alone, but the entire ecosystem—including employees, partners and vendors. An unhappy employee can never delight a customer, nor can poorly connected backend processes. The pandemic exposed how interdependent we all are, from the well-being of factory workers and delivery pros, to supply chain partners, customer support representatives and technology providers. Customer experience (CX) is an ecosystem, and each link must be safeguarded in an increasingly mutually dependent world.
In our Innovation Index report, two-thirds of the executives we surveyed say increasing customer satisfaction is a top goal over the next two years, and the demands of customers (or constituents and patients) are a primary driver of strategic and operational change. CX is also garnering some of the largest digital experience (DX) technology investments from consumer-oriented industries according to the IDC Spending Guide.
Today, more than product quality and cost, creating and nurturing empathetic experiences is critical. And in a world that is increasingly encompassing physical, digital and hybrid spaces, success will mean customer lifetime value.
How to Drive Customer Lifetime Value
Customer and employee experience is simply good business. Happy employees will spread the cheer and demonstrate it while dealing with customers. And research after research has shown that investing in customer experience has a direct impact on the revenue. Post Covid, this co-relation will become even stronger. Organizations that can provide the right experience to their customers and employees will be rewarded with lifetime value.
The pandemic has helped make consumers more emotionally invested in their favorite brands. According to "The State of Brand Loyalty 2021: Global Consumer Survey", 68% (compared to 59.8% in 2019) will go out of their way to purchase from brands they're loyal to, and 56% (compared to 34.5% in 2019) of those people will do so even if there are cheaper options.
Customers and employees alike are more informed, loyal and have high expectations from their organizations and are not only looking at what you do, but how you do it too. This means that one wrong step and all the good that you've built over months and years can pass on to your competitor in a flash. And there is no playing catch-up. A financial services study revealed that 35% of Gen X and millennial customers want hyper-personalized services to help them meet their life goals and are willing to share their personal data and pay more for those services. While customers are willing to give organizations their data and trust, it means organizations have that much more responsibility to value and nurture it to sustain loyalty.
And that loyalty is not a steady state; a well-informed customer is quick on the uptick and has no qualms switching over to a competitor. Because today it's not just what you sell, but what you stand for and how you conduct yourself because the socially aware and morally responsible customer is constantly watching. Corporate stance on issues like diversity or social justice aren't mere marketing, they're promises, and your customers will call you on them.
How to drive customer value in a highly competitive world where customers are seeking hyper personalized experiences?
Surprisingly, respondents did not place high value on the people in their organizations who support the customer experiences–employees.
Three steps to driving customer value:
Think value drivers: Start with customer need and thread it back into the value you can provide – if it doesn't solve a customer need it's not a value driver
Think long term: Look beyond short-term acquisition or technologies and focus on key indicators of lifetime customer value and be innovative
Incorporate ethics: Gather the data that you will use to provide mutual value and always ask what the consequences to the customer will be
Report
Worldwide Future of Customer and Consumer Predictions for 2022
Dive into the 10 most pressing customer experience issues to address to achieve loyalty and growth.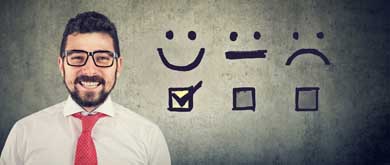 Webinar
Digital Experiences: Turning Customers into Your Biggest Fans
Get predictions, best practices, and lessons learned through the lens of business, marketing and technology that can be applied to your industry.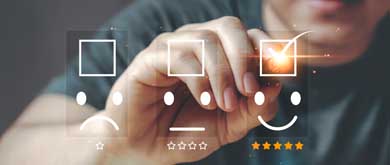 Blogs
The "New" Consumer: Transform Your Supply Chain and Win Her Loyalty
Learn about three touchpoints (post inventory) that can help deliver a meaningful experience and create valuable loyal customers.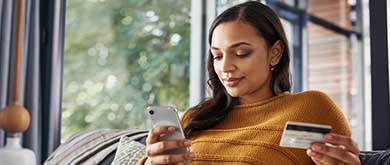 The X-Factor: Trusted Digital Experiences
Building trusted digital experiences is the key to success. While revenue growth can happen via cost saving measures, lasting business value can happen only when you build those digital experiences that earn your organization lifetime loyalty.
For healthcare providers this could mean a smiling and caring staff with the right medical records at hand. For banks it might mean hassle-free and quick digital transactions. And for retailers it could mean a seamless experience from browsing and selecting a product online, to customizing your final section in store, and then completing the transaction with a payment made via an app at the point of sale.
Creating digital experiences that guarantee loyalty begins with understanding your customer needs, incorporating empathy as you build the experiences, and using data-driven technologies to build and deliver those experiences securely.
Understanding your customer: Leverage social listening tools and use that information to make decisions as you build out the experience journey
Building experiences with empathy: Connect customer value to business value and create a journey based CX KPI framework that measures success based on that mutual value
Being data-driven:

Gather the data that will help you build those experiences
Secure the data at every customer touchpoint
Leverage data on the cloud, data analytics technologies like digital twin to enable a real-time predictive view of customer need and use orchestration platforms to act on those predictions real time

Measuring: Keep your finger on the pulse of your customer constantly; understand how they are reacting to both your brand and the world around them, to allow you to respond quickly and authentically to their needs