Application Operations
Embrace automation, customer insight-driven operations, analytics and tools to move complex routine maintenance activities to continuously optimized services.
Application Portfolio Strategy
Foster ongoing evolution of application portfolios, and ensure continuous operational transformation, technology modernization and business transformation.
Managed Testing
Advance quality engineering through automated user, integration, functional, unit, end-to-end and performance application testing.
The global life insurance and annuities industry has changed significantly over the last decade. The industry sits on a precipice because of digital disruption, new competitors and evolving customer demands. After careful consideration, National Life and NTT DATA focused on several application modernization initiatives that would accelerate and simplify their processes and systems.
NTT DATA integrated our solutions into an end-to-end, no-touch process. Their expertise enabled us to accelerate product development and delivery. It used to take a year to deliver a product, but with our partnership we can deliver in less than six months on average—faster than the industry benchmark.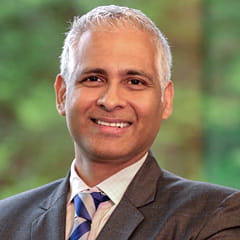 Nimesh Mehta,
Chief Information Officer
National Life Group
Featured Blogs
Learn what's happening now in the world of NTT DATA Application Management