Raising the Bar for Hospitality
To provide guests with a seamless experience for the digital services they're accustomed to, Hilton needed to improve the flexibility of its technologies and speed development.
Hilton engaged NTT DATA Services to create and manage an easy-to-scale infrastructure, support a cloud-native update of its website and help revise the mobile API for the smartphone apps.

While all organisations are evolving their models to support changing digital expectations, hotels have the added challenge of making their customers feel at home when they're away from home. Initial customer impressions and interactions are often conducted via websites and mobile apps, so to help increase bookings, hotels must ensure their digital channels are engaging and responsive. They also need to provide digital services that give guests more choice and control.
When it comes to designing effective and modern guest services, many hotels look to Hilton for inspiration. Every year, approximately 160 million people stay at its more than 5,400 properties in 106 countries. And every day, millions of people visit its website and Hilton Honors mobile app.
Because more customers are using the web and mobile apps in all aspects of their lives, Hilton wanted to increase the number of reservations on its digital channel – a process known as conversion. However, this would require Hilton to accelerate development, so it could launch digital campaigns, features and services more frequently than every three months, matching offerings with demand. Kathy Millican, senior director of digital product management at Hilton, explains, "Our digital services need to be a seamless part of our customers' daily lives."
Accelerated time-to-market of new features from 90 days to two days
Improved service levels by boosting uptime from 95% to 99.998%
Immediate and future incremental revenue gains expected from its digital channel
Boosted agility and competitiveness
Moving a global digital channel without disturbing guests
Achieving its vision required a new information technology (IT) approach, so Hilton engaged NTT DATA Services to host its existing applications in its data centres. By doing so, Hilton could be sure its customers enjoyed a responsive and reliable digital experience. With NTT DATA Services hosting its applications, Hilton focused on rewriting its website to be cloud-native and developing new guest services such as Connected Room that use Internet of Things (IoT) technologies. Naveen Manga, vice president of customer journey and delivery at Hilton, says, "At Hilton, 30% of our bookings come through our website and apps. To move this channel to the cloud, we engaged NTT DATA Services. It provides everything we need to achieve a full-stack digital transformation, including the infrastructure, middle layers and user interfaces."
For example, NTT DATA Services is providing developers to augment the hotel's IT teams as they rewrite Hilton's website and consolidate its iOS and Android apps – projects that are both nearing completion. "We're expecting to realise immediate and incremental gains in conversion from our digital channel from the digital transformation that we're working on with NTT DATA Services," says Manga. "And we expect the payback time for our investment to be less than 12 months."
Accelerates time-to-market of new features by months
Hilton has realised unexpected benefits from its engagement. Manga explains, "Over the last three years, NTT DATA Services started adding value, shifting from a vendor-based mentality to a partner-based mentality." For example, NTT DATA Services went above and beyond by creating an automated testing framework that works on Hilton's legacy platform, and then modifying it so Hilton's developers can use it on new platforms. "We've automated 80 percent of the tests using the framework from NTT DATA Services," says Chandy Littlejohn, senior manager of bill quality at Hilton. "This makes it possible for us to implement changes on a daily basis, in a continuous integrated fashion. So, instead of taking up to three months to bring a new feature into production, we can deliver that same feature in days or potentially hours."
Responsive service in billions of customer interactions each month
With its web-scale infrastructure, Hilton has also improved its availability from 95 percent to 99.998 percent. "NTT DATA Services keeps our back-end infrastructure running 24/7, including our central reservation system, guest profile system and digital channel," says Manga.
Innovation that delivers memorable guest experiences
Hilton is releasing new digital services that provide guests with more choice and control. For example, Hilton's Digital Key enables guests to use their smartphone as the key to their hotel room, pool and gym. The Hilton Honors app is also using IoT to support Connected Room, allowing guests to use their smartphones to control room features, including the thermostat, curtains and lights. "We're constantly experimenting with new technologies and ways that we can propel change," says Manga. "NTT DATA Services is a critical partner for Hilton in helping us innovate and keep our customers at the centre of our transformation journey."
Hilton boosts competitiveness by rebuilding its digital channel to realise immediate and incremental growth of revenue and to enable the conversion and development of features in two days instead of 90.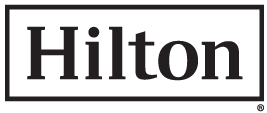 Headquarters
United States