Some 40% of employees are considering leaving their employer for job opportunities that offer more flexibily or career changs
Employers must tap into the combined power of people, processes and technology to become more human-centric.
Employers are challenged to deliver asuperior user experience in which employee engagement is never in question
Empowered Work: The Changing World of Work, Workers and Workspaces
Change is the only constant in life. But often, change is so gradual and imperceptible that we don't really notice it until a cataclysmic event happens. Similarly, the future of work, workers, and workspaces has been changing over the last few decades, being continually reshaped by increasing globalization, the need for greater workplace flexibility, economic and socio-political shifts, and the rapid pace of digital and technological advancements. But it took a global pandemic to force a fundamental change in how we work.
Many organizations became more productive, but virtual meeting fatigue also became a harsh reality. People want to work remote permanently, but many miss the office culture and collaboration. A lot of work can be done online, but many jobs cannot be done remotely, and some work is better accomplished face to face.
Now, we are on the back end of this major shift and a recent study reveals that 40% of employees are considering leaving their current employers and looking for new opportunities that offer more flexibility. Several factors are influencing what's being called "The Great Resignation".
Flexibility of remote work
Hesitancy to return to the office
Burnout from extra workloads and stress
Rethinking careers
Major professional and personal life changes
The workplace is now the workspace—the office is wherever you choose to work from—remote, hybrid or a physical location.
People's personal and professional lives have never been more intertwined, and employers are realizing they have an increasing responsibility to look out for the whole employee—their professional and personal wellbeing—and focus on human-centric, empowered work. Employees are now looking to their employers to provide them with more than just a paycheck. Organizations are expanding to offer senior care, mental care, parental leave, more affordable childcare, among other benefits.
To become a human-centric employer, leaders can no longer think about people, processes, and technology as three separate issues.
Organizations need to:
Rethink productivity through the lens of efficiency with tools and technologies
Focus on impact or outcome, rather than the number of activities or hours spent
Train and upskill employees and grow new leaders
Foster collaborative and secure, virtual-on-demand workspaces
Create a diverse, sustainable, and socially aware work culture
The new, human-centric approach offers incredible opportunities for both employees and employers to rethink what work means, how to be successful in the new model and how to balance personal and professional lives—in essence, helping humans thrive.
Key Trends That Support Empowered Work
Employee Health and Wellbeing
With the aftermath of the global pandemic, organizations should increasingly look for employee-centric workforce models, and invest in the success, growth, and happiness of employees to drive meaningful long-term business outcomes.
Technology Adoption, Automation and AI
Adoption of intelligent systems will transform work, and human-machine interactions will replace repetitive and labor-intensive tasks. This will allow organizations to seek talent that relies on social intelligence, people skills and human ingenuity, among others.
New Work Models
Workers are demanding work from anywhere, anytime, sparking employers to think about the workspaces their employees need most. Organizations of all sizes, as well as government agencies will need to create newer models of work.
Cyberthreat Resilience
The rise of the digital workplace has seen an increase in cyberattacks and this will likely continue with the increase of physical, hybrid and digital workplaces. In fact, nearly five in six organizations (83%) have completely re-thought their IT security.
New Leaders, New Culture
Leadership and organization culture will be redefined as the world of work continues to transform. Organizations will seek to create corporate cultures that reward passion, creativity, and self-initiative at both the leadership and employee levels.
A Safe Return to Work
Because 85% of employees say they want to continue working from home, companies are implementing a hybrid workplace approach that combines elements of remote work with the traditional office.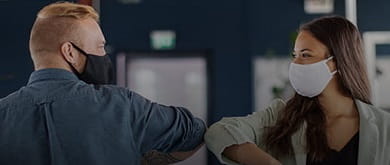 Hybrid Model Considerations
The modern workplace must reduce digital friction, improve productivity and optimize costs. John Dubois of NTT DATA and Sumir Karayi of 1E discuss strategic considerations for digital workplace leaders.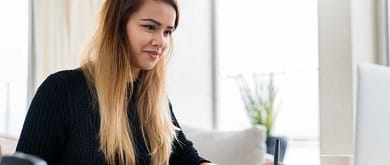 The Future of Work Is Human
Changing employee expectations demand organizational change in today's world. Although advanced technologies promise fast solutions, business is still driven by people.

Listen to Kim Curley, our vice president of workforce readiness, discusses The Great Resignation and The Great Experiment –and her perspective of the human side of business.
The meaning of workforce readiness
'The Great Resignation' and employee migration
The gig economy's tectonic shift in the workforce
Up-skilling your workforce benefits your organization:
Mistakes leaders might make in change management
In this episode of The State of Work podcast, Curley shares her knowledge of a changing workplace and what you should think about now.
Podcast: The Shape of Work
The Great Resignation. The Great Experiment.
Technology is everywhere. Digital is everything. Learn how CIOs can empower employees today and pave the way for future innovations
Taking a Human-Centric Approach to Work, Workers and Workspaces
The future of work is being reimagined and reinvented, and cultural, social and digital technology shifts are resetting worker expectations. Empowered work requires a collaborative, mobile, secure and inclusive work culture, regardless of physical location. Employers must adopt human-centric design that fosters productivity and elevates employee experience, while providing workspaces that bring out the best in their employees.
Empowering the Worker
Empowering workers means focusing on the human side of the business—providing opportunities and the flexibility to learn, grow, connect, promote equity and make a professional and personal impact.
Empower workers by:
Training and upskilling employees
Creating hubs for clients and employees to collaborate
Fostering diversity and creating and inclusive culture in your workforce
Redesigning HR process with a human-centric approach
Focusing on organizational change management
Putting the employee experience at the heart of your operations
Empowering Work
Empowering work means having the right tools and technology for employers to offer the best environment to their employees, for superior user experience and one where employee engagement is never in question.
Empower work by:
Providing seamless IT experience via automated service desk, cloud-based unified endpoint management and cloud-based virtual desktops
Improving the employee experience with modernized field services
Creating solutions for human and bot collaboration
Empowering the Workspace
Empowering the workspace means rethinking physical facilities to make the office a modernized, destination and increase collaboration across locations and geographies for employees and clients.
Empower the workspace by:
Providing collaboration tools for seamless employee communications and teaming
Keeping digital and security at the heart of your workplace solution
Establishing hub-cities and reconfigurable workspaces with smart-space technologies
Collaboration Matters
The next decade will see a significant change in how companies manage commercial real estate and how IT will oversee hybrid, physical and digital work environments putting a focus on collaborative space and ideas.
"Companies need to have a 360-degree view and a vision that includes automating tasks, upskilling teams and digital collaboration, that enables workplace efficiency and workforce equity."
Maribel Lopez
Founder and Principal Analyst
Lopez Research