Enhancing Public Safety with Advanced IoT and Edge Analytics
One of the fastest growing and most visited places in the U.S., the City of Las Vegas, wanted to improve situational awareness and responsiveness to public safety issues, as well as drive innovative solutions in the areas of mobility and economic development.
The city engaged NTT in partnership with top technology companies to deploy a smart-edge network of HD optical sensors, sound sensors, IoT devices and micro data centres to boost visibility and support better response decisions.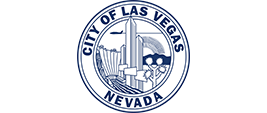 Las Vegas is known for its lights, glitz and glamour. In this vibrant city, technology isn't just a tool; it's the driving force behind an entire city's transformation. From the iconic Las Vegas Strip and dazzling performances to great neighborhoods supported by excellent resident services, every element of this city harnesses the power of cutting-edge technology to create an unparalleled experience for visitors and residents.
In the latest chapter in a long-time partnership with NTT DATA, Las Vegas aimed to craft a safer, more connected and intelligently planned urban landscape by harnessing the power of IoT devices, secure networks and edge analytics.
Say "Vegas" outside of Nevada, and people immediately think of the famous, casino-lined strip and five-star resorts that attract some 40 million visitors a year. But beyond the neon lies another Las Vegas for residents and businesses. With nearly 700,000 citizens inside its city limits and another 1.8 million living in nearby municipalities, the City of Las Vegas is the heart of a thriving metropolis that is the nation's second fastest-growing city. In fact, the city expects to add a million residents by 2045, so urban planning and digitisation dominate the city's agenda.
According to Michael Lee Sherwood, director of technology and innovation for the City of Las Vegas, the combination of tourists and population growth make public safety and mobility top priorities. Delivering city services efficiently can be a big challenge. "We're really focused on the safety of both our citizens and visitors, and on how they get around," he says. "It's extremely important that we understand how people use our infrastructure and amenities. It's also about increasing the effectiveness and the efficiency of government and access to services."
Improves public safety situational awareness
Accelerates decision making and responsiveness
Provides edge analytics for actionable insights
Reduces data storage needs dramatically
Builds the foundation for a more connected, smarter city
Deploying a "safe city" solution with edge and predictive analytics
The NTT "safe city" solution provides government authorities with proactive early warning of potential and active public safety incidents. It improves situational awareness and insights for first responders and public safety decision-makers. By leveraging advanced analytics including artificial intelligence (AI) and machine learning technologies, the system "learns" normal patterns so it can detect abnormal ones.
The solution operates from a secure, distributed IoT connectivity platform that spans numerous micro data centres in various locations throughout the Innovation District. Monitoring data is fed to them via HD optical sensors, sound and motion sensors, plus an array of IoT devices. The solution also integrates other data sources, such as historical crime data, and weather and social media updates.
Built on the NTT innovative Cognitive Foundation architecture, the safe city solution enables remote creation, management and operation of information and communications technology (ICT) resources, from devices and networks to the cloud. It also combines Dell EMC hyperconverged infrastructure, IoT gateways and the VMware vCloud NFV (network functions virtualisation) platform, which hosts predictive analytics applications.
Micro data centres use advanced analytics, both reactive and predictive, to deliver real-time data to the locations where the data can provide maximum value. Diagnostic analytics at the edge analyse large volumes of data, but only send data indicating an incident has occurred or needs investigation back to the core data centre. This approach minimises data transport volumes and response times to reduce the demands on the ICT infrastructure.
Minimising data latency to prevent accidents
"Most cities centralise their data with their command-and-control," Sherwood says. "Now we can make situation-response decisions at the edge, in real time or near-real time, with the NTT safe city solution, which could save a life or prevent an accident. If someone's driving the wrong way on a one-way street, we can warn them, and the difference between two seconds and ten seconds is the difference between life and death."
Lester Lewis, deputy director of IT for the City of Las Vegas, explains that the micro data centers can apply cognitive analytics along with AI and machine learning techniques to multiple edge data inputs and sources. "To gain deeper insights much faster, so police and first responders can better combat crime and improve public safety, we rely on the intelligent data flows of the NTT Group's solution," he says. "At the same time, we only retain incident data, so it has cut our storage needs dramatically."
Formerly a city traffic engineer, Joanna Wadsworth is now the program manager of emerging technologies. "One of our prime use cases is wrong-way driver detection," she says. "In our downtown, we have a one-way roadway segment that routinely sees wrong-way drivers. "Sensors help us to capture the number of times a vehicle goes the wrong way on that segment, the time of day and their driving patterns. Our before-and-after data can measure the effectiveness of roadway improvements, so drivers arrive at their destination faster and safer. Of course, this improves pedestrian safety, too."
Looking toward a bright future
Wadsworth envisions using the NTT system to improve traffic management, including signal timing, trip routing and even direct vehicle communications. "Eventually, with connected cars, we'll know in real time when accidents occur and what emergency services to dispatch, using the data supplied by the NTT safe city solution," she says.
As another example, Wadsworth explains how the NTT's Cognitive Foundation architecture in the safe city solution could work when AMBER alerts are issued. "With AI and deep learning, it could automatically scale up the system's network and compute power to perform enhanced license plate recognition or capture higher-res images than normal," she says. "We can find children much faster with help from this NTT technology."
The future for the City of Lights is quite bright, in Sherwood's view: "We're at that point where cities that learn, understand and invest in technology will be the cities of the future. Las Vegas is well on its way with our NTT partnership backing us."
Las Vegas improves its downtown public safety by deploying a network of high-definition optical and sound sensors, IoT devices and micro data centres at the edge.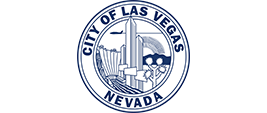 Headquarters
United States