Accelerate Smart
Learn how our Accelerate Smart solutions help enable enlightened decisions for organizations.
Pandemic Response Portfolio
Learn how we're turning ingenuity into innovation during the pandemic.
Our Smart Back to Work Application means businesses of all sizes can comply with new federal vaccine mandates.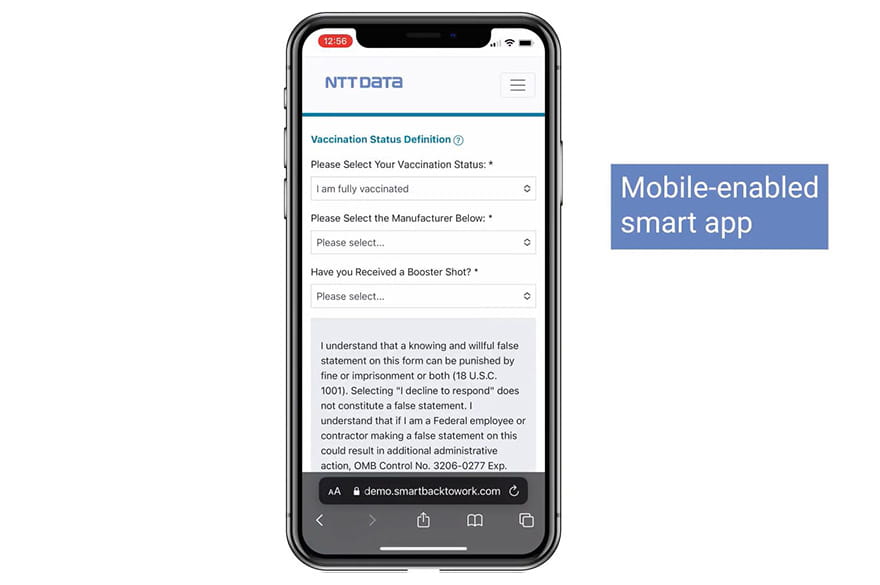 Seamless Submission Process
Employees can log in and fill out their attestation form in seconds.
Immediate Results
Upon form completion, status is immediately shown. Employees are notified if additional actions are required.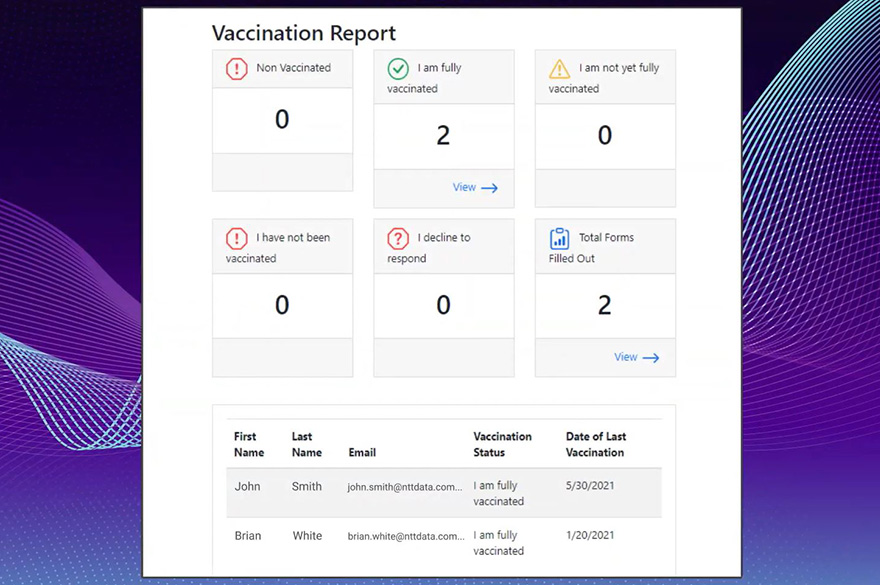 Enterprise-wide Reports
Dashboards and reporting allow for quick compliance assessment across your organization.
Swift, Enterprise-Wide Compliance

Speed, accessibility and usability are critical to our Smart Back to Work Application. The application is ready to launch in your organization and helps you manage mandated compliance. The goal, as always, is innovation, productivity and safety.
Schedule COVID-19 testing and view testing results

Schedule COVID-19 testing and view testing results
Schedule COVID-19 testing and view testing results