2.48+
billion USD
SAP services revenues
19,000+
professionals with
SAP expertise globally
4,000+
active SAP application
clients globally
29+
years of
SAP experience
It's Time for S/4HANA

Our award-winning SAP experts possess deep industry experience, management consulting and technical know-how to ensure a smooth, seamless transition to SAP S/4HANA.
Anticipate infrastructure and investment needs
Build a business case, ROI study and deployment roadmap
Reduce risk by using our cloud-based proof of concept technology
Analyze process and efficiency improvements
You'll drive actionable insights in real time from terabytes of big data—operational, transactional, structured, unstructured—in today's increasingly global, hyper-competitive, always-on, Internet-of-everything business world.
Transforming Production Processes to Boost Yields
Manufacturing company Greene Tweed gets real-time insight into global production processes and automates manual workflows with an SAP solution.

Global Packaging Company Transforms SAP With Microsoft Azure
Faced with exiting its on-premises data center on a tight deadline, this global packaging company sought a more resilient, modernized hosting infrastructure for its SAP systems.

Lighting the Way With World-Class SAP Deployment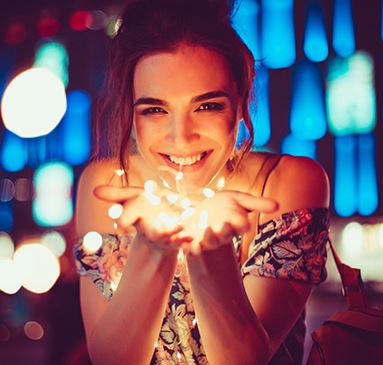 As part of a divestiture agreement with Philips Lighting, Lumileds needed to separate its extensive SAP ERP and treasury systems from Philips on an aggressive deadline. Lumileds engaged with NTT DATA to manage the SAP separation, including design, test, and deployment.
Completed SAP separation on schedule in 14 months, migrated 47 applications and 2,500+ ERP users.
Improved financial closing times by 40%
Accelerated general reporting by 50%
Reduced inventory on-hand to improve profitability
NTT DATA and SAP
The choice of more than 200 million cloud users, SAP is a leading technology provider for ERP, analytics, CRM and customer experience, human capital management, supply chain management and more. By helping power intelligent enterprises, SAP solutions make a real impact on the world every single day.
NTT DATA is an SAP Platinum Partner which can help you to achieve the enterprise-grade digital business you need to take on dynamic markets and widespread disruption.
Our consultants help you implement the right SAP solution by leveraging best practices and unparalleled industry knowledge in financial services, insurance, healthcare, life sciences, manufacturing, public sector and more.
We have been recognized for our RISE with SAP offerings, which has been enhanced with value-added accelerators, proprietary products, and outcome-based services.