As a Google Cloud Premier Partner, NTT DATA has achieved the highest level of partnership with and has proved a premier level of competency in Google Cloud products.
This partnership strengthens our cloud transformation offerings, giving clients access to more resources such as analytics, artificial intelligence, machine learning, cloud migration, IoT, security , and productivity.
We are committed to driving meaningful client outcomes, delivering the best multi-cloud strategies and build-and-run cloud infrastructure for your organization to improve business processes and customer experience. To team up for consulting, implementation or managed services, connect with us today.
Success Stories
Choose Google Cloud with confidence. Our 2023 Cloud Data Platform Benchmark & Analysis can help reveal Google's outstanding performance and cost-effectiveness compared to competitors. Informed decisions lead to success
Ecommerce platform provider Volusion uses the cloud to make their CI/CD pipelines more efficient. They can now support 180,000 global companies and have reduced production errors, making their customers happier. To make this happen, Volusion partnered with NTT DATA for DevOps and cloud transformation. Find out more how we collaborated on automated code deployment solutions.
NTT DATA gave us valuable insight into applying DevOps automation to our software development workflows. Now we're in a fantastic position to apply the learning and tools to the rest of the microservices in our application stack to drive even more value for our customers.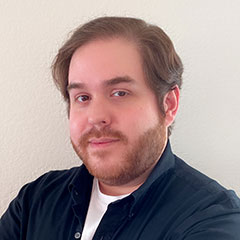 Ian Cervantez ,
Director of Architecture Volusion