NTT DATA's Cloud Management and Innovation services address the challenges of managing a complex multi-cloud environment. Our efficiently run cloud operations, brokerage and orchestration services are tailored to drive maximum value from your multi-cloud investments.
With a focus on continuous improvement and innovation, we use ITIL-based methodologies and cloud-native best practices to meet your cost and performance requirements. Our services, including FinOps, Agile PODs, SRE and CCOE managed service, aim to improve efficiency, consistency and performance through runbook automation and self-healing repetitive processes for faster issue resolution.
Run Operations
Our certified cloud consultants will automate and manage your day-to-day cloud operations so you can focus on innovation and delivering great products and services.
Kubernetes with VMware Tanzu
Deploy apps faster and empower your DevOps teams with a Kubernetes container-orchestration platform.
CCoE Managed Services
Enhance cloud performance, reduce costs with CCOE managed services. With NTT DATA's expert guidance, knowledge transfer, and innovation workshops.
Clarios, a global leader in energy storage solutions, faced the challenge of separating from its parent company and implementing a new IT infrastructure. With the help of NTT DATA, they successfully deployed modernized IT services, including hybrid infrastructure and Microsoft Azure, ahead of schedule and under budget.
When we considered our path, we didn't want to just clone our prior IT. We took this as an opportunity to completely transform our IT ecosystem. Thanks to the technologies we deployed, we not only separated ahead of schedule and under budget, but we also laid the foundation for our company-wide digital strategy.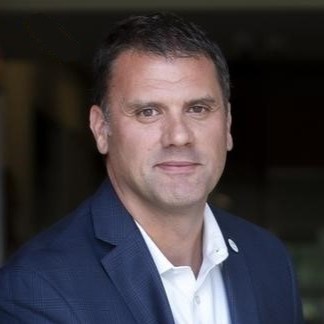 Chad Steighner,
CIO
Clarios