Join the (R)Evolution to Future-Proof Your Business with SAP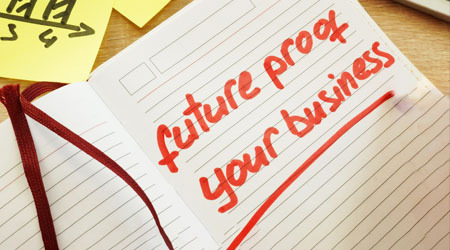 Companies across industries are under constant threat from faster, smarter, more nimble competitors, which leverage technological advancements to streamline processes, reinvent business models, win clients and grow market share.
Digital transformation is the commitment every enterprise must make to protect its relevance in the market. While grappling with the above technological disruptions and an uncertain economic outlook, many organizations today lack a long-term vision to make their global procurement and supply chains resilient, intelligent, customer-centric and integrated with suppliers across regions. As part of the 2023 27th Annual Third-Party Logistics Study, 75% of shippers surveyed stated that technology solutions are now playing a greater role in their third-party logistics partnership evaluations and selection process.
Complexity — The transformation killer
Data has now become the most valuable asset in any enterprise. However, many organizations are unable to harness today's dizzying volume, variety and velocity of big data. The data needed to derive business insights and opportunities is disorganized, disjointed and overwhelming.
Realizing the vision of transformation calls for bringing all these disparate data sources together in real time without disrupting business and adding complexity. Legacy, on-premise ERP systems are costly, complex and incompatible with the transformational goals and plans of the upcoming decade. Workarounds used for accommodating the data deluge within constrained resources — like processing power, memory and storage — have led to database sprawl and a reliance on inefficient disk-based database management systems.
Moreover, management layers added through mergers and acquisitions and new product/service divisions add to the complexity, prohibit accountability and create barriers among business units, suppliers, employees and clients.
Digital transformation is now a mainstream endeavor
Digital transformation can no longer pass muster as isolated, one-off, departmental projects typically classified as "shadow IT" initiatives. It's become an enterprise-wide, mainstream endeavor that is mandated by boards, supported by C-level execs and executed continuously by IT teams and business. Piecemeal edge innovations of the past add to the complexity problem.
Digital transformation now means a re-envisioned IT architecture that streamlines end-to-end processes, and provides analytical capabilities. empowers teams with individualized client insight, supports new business modes, connects to business networks and most importantly, gives you a single source of truth.
How can your organization be future-proof?
No business can anticipate Black Swan events and be completely future-proof. However, enterprise applications that help businesses integrate and automate their key processes can prepare businesses for economic uncertainty. Here are some ways SAP S/4HANA can help enterprises become more resilient:
Better visibility: With better visibility, organizations can identify potential risks and opportunities early on and take appropriate actions. SAP S/4HANA solution provides real-time insights into an organization's financials, sales, supply chain and inventory, allowing managers to make informed decisions and quickly respond to changing market conditions. Ariba Supply Chain Collaboration provides enhanced visibility into your supply chain by allowing operational integration with raw material suppliers and real-time control over the inventory in unforeseen events.
Increased efficiency: SAP S/4HANA's financial management solutions can help businesses improve their financial management practices, including cash flow management, forecasting and risk management, ultimately making your business more resilient and agile during an uncertain business environment. This solution can help businesses automate their core business processes, such as order-to-cash and procure-to-pay, reducing manual work and increasing efficiency. This can help businesses save time and resources and improve their bottom line.
Flexibility and scalability: A highly scalable enterprise application suite allows businesses to adapt to changing market conditions quickly. For example, SAP S/4HANA allows you to scale down operations for some time by charging you only for the features your organization avails of. In an uncertain business environment, RISE with SAP solutions offers a single "As a Service" bundle for organizations of any size to get started with business transformation without having to manage multiple SAP licenses at high costs.
Improved customer experience: With SAP S/4HANA, businesses can offer a better customer experience by providing personalized recommendations, faster response times and more accurate product information. S/4HANA's client engagement capabilities can help businesses engage with their across multiple channels, such as social media, email and mobile apps. This can help businesses keep clients and increase loyalty during an economic downturn.
Rapid application development: SAP S/4HANA, jointly with SAP BTP, provides DevOps capabilities that enable organizations to build, test and deploy applications more quickly and efficiently. With DevOps capabilities, organizations can automate their application development and delivery processes, reducing errors, improving quality and accelerating time-to-market.
Business continuity: In an uncertain environment, organizations need to make sure their critical operations continue to function smoothly. SAP S/4HANA's financial management solutions can help businesses improve their financial management practices, including cash flow management, forecasting and risk management. These tools can help businesses better understand their financial position and make more informed decisions during times of economic uncertainty.
The ultimate goal of digital transformation means a secure and scalable digital core capable of harnessing the power of all current and future disruptive technologies. At Sapphire 2023, SAP is talking about how to focus on future-proofing your business by making it more agile, transforming it and getting your workforce ready to embrace the next big change. It is time to make the move to (r)evolutionize your company's processes, boost the user experience, improve productivity, accelerate business intelligence and join innovation in the cloud. You can evolve your processes with a technical migration to take the step faster, preserving the investment made to date, or you can revolutionize your company with a transformation by re-engineering your processes.
Join the (R)Evolution in your journey to be an intelligent enterprise with NTT DATA.
*NTT DATA is named a Leader in the 2022 Gartner® Magic QuadrantTM for SAP S/4HANA Application Services Worldwide. Reach out to our SAP services experts to help you assess where you are in future-proofing your business with SAP S/4HANA.
*GARTNER is a registered trademark and service mark of Gartner, Inc. and/or its affiliates in the U.S. and internationally, Magic Quadrant is a registered trademarks of Gartner, Inc. and/or its affiliates and are used herein with permission. All rights reserved.
Gartner does not endorse any vendor, product or service depicted in its research publications, and does not advise technology users to select only those vendors with the highest ratings or other designation. Gartner research publications consist of the opinions of Gartner's research organization and should not be construed as statements of fact. Gartner disclaims all warranties, express or implied, with respect to this research, including any warranties of merchantability or fitness for a particular purpose.
Gartner® Magic Quadrant™ for SAP S/4 HANA Application Services, Worldwide: Jaideep Thyagarajan, Fabio Di Capua, Peter Adamo, Luis Pinto, Allan Wilkins, 27 June 2022