Relentlessness, Curiosity, Confidence — The Legacy of Katherine Johnson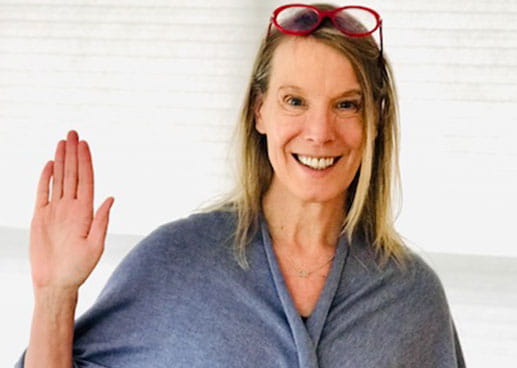 I first heard about Katherine Johnson when I was an undergraduate in physics in the late 1980s. My physics professor, a woman, held her up as a role model for the two women in my 40-person program. I was inspired by this mother who overcame racism to help place John Glenn on the moon and was vital to subsequent Apollo missions.
Katherine was born in 1918, and even as a child, her talent was in counting. She counted everything — steps to school, pews in church, and stars in the sky. Katherine's hometown in West Virginia did not offer public schooling for Black children past eighth grade, so her family moved 120 miles away to attend high school. After graduating high school at just 14, she went on to graduate college at 18, with degrees in both mathematics and French from the historically Black West Virginia State College.
After graduation, Katherine started a teaching career. A few years later, she was accepted as the first Black woman to attend West Virginia University's graduate math program in 1939. She stayed in the program for about a year, then left to raise her three daughters. In 1952, she heard that the predecessor to NASA (called NACA) was hiring Black women to solve math problems (NACA oddly called the women' computers'.)
While NACA hired both white and Black women, the application qualifications for Black women were much more stringent. NACA required Black women to hold a college degree, a good GPA, where white women did not have to carry a college degree. Katherine applied and joined a group of elite Black women doing calculations for space flight. She remarked how inspiring it was to work alongside such talented Black women and its uniqueness, being in the south where most Black women worked as domestics.
When she started at NACA, she and her Black colleagues were required to work, eat and use restrooms separate from the white employees. In 1958, while she still worked there, NACA was renamed NASA, and all segregation was removed.
Katherine was exceptionally curious and assertive. Her job was to calculate the trajectories for spacecraft, including Alan Shepard's and John Glenn's space trips and the Apollo missions. She transcended gender and racial divides and became the first woman credited as an author on a research report in NASA's elite Flight Research Division. Katherine went on to get five honorary degrees, published 26 research papers, and in 2015 she received the Presidential Medal of Freedom from President Barack Obama, America's highest civilian honor. In 2016 the NASA Langley facility where she worked, renamed a building in her honor. She died at age 101 in February of 2020.
Katherine's love of math resonates with me, and her story gave me perseverance, inspiration, and a vision of success. Her lessons are simple but empowering:
Relentlessness — Katherine was passionate about loving what you do. She did not let race or gender bias deter her from her passion. I can't imagine the incredible difficulty of what she did. I love her quote, "I didn't allow their side-eyes and annoyed looks to intimidate or stop me. I also would persist even if I thought I was being ignored. If I encountered something I didn't understand, I'd just ask. … I just ignored the social customs that told me to stay in my place."
Curiosity — Katherine's curiosity drove her to ask 'Why?' sometimes spotting errors her male colleagues had made. Then she also started asking 'Why not?' to go even further. "Every time engineers would hand me their equations to evaluate; I would do more than what they'd asked. I'd try to think beyond their equations. … I needed to understand the thinking behind their choices and decisions. This curiosity to pursue the underlying reason of 'why' behind questions and pursue motivations carry through to me every day.
Confidence — Katherine was a pioneer. She was passionate about doing what you love. Most importantly, she was confident yet humble. She believed in herself, and this made her push the boundaries. "I don't have a feeling of inferiority. Never had. I'm as good as anybody, but no better." We must feel confident in our position, which gives us the strength to push and advance society and ourselves. Even when wrong, a strong feeling of equality allows us to try again. Katherine left us that in her legacy.
Read more from the NTT DATA International Women's Day 2021 blog series: