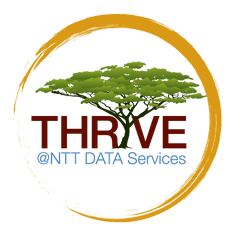 THRIVE at NTT DATA
THRIVE is an employee resource group dedicated to providing, supporting and promoting the success of our Black team members through all levels at NTT DATA. Our mission centres around building a diverse employee population through inclusion and advancement.
Celebrating Black History Month 2023
This year we highlight Black Resistance and Resiliency with a focus on Rest and Rejuvenation. We recognize that taking care of oneself is of the utmost importance. Black and African Americans have not only resisted historic and ongoing oppression; but, most importantly, they have displayed remarkable resilience, and rejuvenated future generations to continue the path to equity!
With this theme in mind, we're taking a break from live events and offering a recommended reading list of Black History literature.