Know Your Customer Strategies in a Post-2020 World
Since the start of the pandemic, an estimated 300 million office workers globally shifted to work from home, including up to 90% of banking and insurance workers. In addition, our new survey shows that 54% of banking and insurance organizations plan to move to remote working or hybrid model.
This dramatic increase in online presence leads to more targets for cybercriminals and online fraudsters. Insights from our 2021 Global Threat Intelligence Report can help you understand these threats and how to protect employees and resources.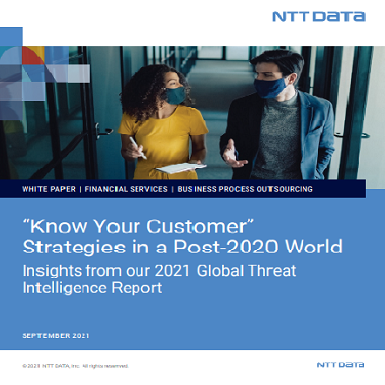 What You'll Learn:
How to defend against an increasing number of cybercriminals and online fraudsters
How to achieve regulation and risk compliance while keeping costs low
How to build a successful Customer Due Diligence program to protect banks and financial institutions