A quick guide for manufacturers to comprehend the stages of an attack to help maximize defense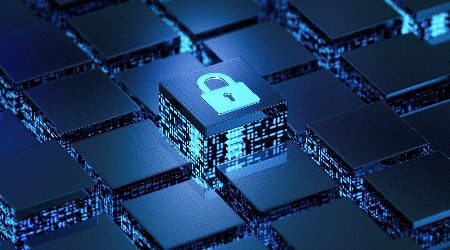 To fortify the defenses in any IT (Information Technology) and OT (Operational Technology) environment, it's helpful to understand the anatomy and stages of a security breach. By considering specific scenarios, we can better devise strategies to prevent similar scenarios from becoming a reality.
In manufacturing plants, touchpoints from raw material sourcing to the shipping of the final product can expose vulnerabilities and make up the overall attack surface. The path to a more robust security framework begins with comprehending that surface and recognizing the stages and anatomy of an attack.
Unpacking the stages and anatomy of an attack
The anatomy of an attack identifies potential breach points, while the stages of an attack sketch the roadmap that an attacker might use to infiltrate a system. By understanding both elements, IT and OT professionals can weave a strong defense strategy that better mitigates the risk of breaches.
IT vulnerabilities are generally relevant across a wide range of enterprises. But there are additional cybersecurity vulnerabilities that are specific to manufacturers, so we'll consider them here. The OT attack surface in a manufacturing plant, may include:
Supply chain and collection of raw materials: Manufacturers need materials for production, and the systems used in sourcing and procuring those materials are points of potential vulnerability.
Sensors and basic tools: internet of things (IoT) components are pervasive in manufacturing plants and a breach in these systems could significantly disrupt the production process.
Machinery and equipment: The machines responsible for various functions, such as painting or welding, are controlled by computers, making them potential targets for breaches.
Supervisory controls: Each section of a manufacturing plant, such as the paint shop or fabrication shop, may have its own supervisory controls. These controls are essential for managing and overseeing operations, making them potential targets for attacks.
Logistics and warehousing: The systems responsible for managing the storage and shipment of products can also be vulnerable to attacks, especially if they are connected to OT supply chain systems.
Due to the intertwined nature of IT and OT, a breach in one can expose vulnerabilities in the other. This makes it vital to take a comprehensive approach to securing both domains.
Visualizing potential OT vulnerabilities
Visualizing areas as potential breach points can help to underscore the expansive OT threat landscape. We can do this in the form of a narrative.
Physical Barrier: The first part of an attack might be physically entering the plant. Some forms of cybersecurity attacks benefit from or require physical access to initiate.
Control Domain: Once inside, a bad actor would have easier access to ground-level sensors, actuators and other devices that control processes. A camera, for instance, might be monitoring quality and so store and pass along information.
Data Domain: Looking about the manufacturing shop floor, it's easy to see that data, such as that from the camera mentioned earlier, may be moved or stored and used for decision-making. Those decisions may relate to product quality, for example, or to plant safety. More broadly, where IT is concerned with processing and storing data, OT is often a significant source of generated data.
Operations Domain: Looking at any shop floor will show the increasing amounts of automation. A sensor might show that the temperature on a piece of machinery is too high and require that an instruction be sent to perform some corrective operation. Such activity refers broadly to the operations domains.
Application Domain: Typically seen in dashboard views, specialized manufacturing applications address processes such as production planning, inventory management and shop-floor management. While software is a subset of IT, these applications — and the way they function — are often unique to manufacturers. They represent a crossover area between OT and IT.
IT Domain: As observed earlier, manufacturers also share aspects of IT common across industries, such as payroll and sales.
To get a feel for the required interplay between IT and OT, consider a Programmable Logic Controller (PLC), which is a machine commonly found within the operation domain of manufacturers. These devices control and track industrial processes, and a breach in such a system could lead to severe consequences, like production delays, equipment damage or safety hazards for workers. They're therefore very much OT concerns. But regularly updating and patching vulnerable software components can help safeguard such systems, and such activities are prototypical IT activities.
The role of vendors in OT security
We have so far focused on an internal view of IT and OT concerns in manufacturing. But manufacturers don't operate in isolation. Vendors supplying products or services to an OT environment can directly impact overall security. For instance, a vendor supplying forklifts might have remote access for maintenance purposes. To mitigate vendor-related risks, organizations should establish a comprehensive vendor management program, encompassing:
Vendor risk assessment
Contractual agreements
Ongoing monitoring
Incident response coordination
Maintaining a robust vendor management program provides third-party offerings that don't compromise your OT environment's security and protects your critical infrastructure from potential attacks.
Understanding the anatomy and stages of an attack can significantly enhance the collaborative efforts of IT and OT professionals, resulting in a secure and efficient work environment. With the constant evolution of threat landscapes, maintaining a robust and adaptive security strategy, including an effective vendor management program, can safeguard your organization against unforeseen cybersecurity breaches.