4 Takeaways from 'How Insurers Can Own the Customer Experience In 2022'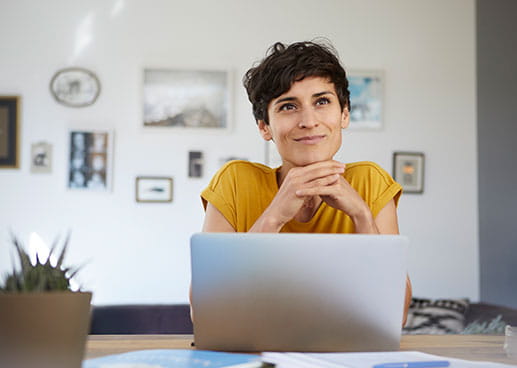 When my son was born, I bought term life insurance. My needs, life, and who I am as a customer have changed enormously since my first interaction with this insurer, but now I only hear from them to draft my quarterly payment. The problem is, business as usual doesn't work anymore. A digital-first insurer that owns the customer experience would use data intelligence and analytics to proactively discover how I'm evolving as a customer and identify specific touchpoints to offer solutions that meet my current needs.
Today, achieving customer success is about so much more than marketing and selling your products and services; it's about understanding the experience your individual customers want from you, including everything from preferred channels to accurate recommendations. Customers don't just want insurers to know what they want; they want them to understand who they are.
Customer experience (CX) refers to every interaction, assumption, and impression your customer has surrounding your business. It's the view your customers establish about your brand after traveling through the buyer's journey you carefully mapped out for them. Given that CX refers to everything, everywhere, all at once, owning the customer experience demands an all-hands-on-deck approach. It takes a village, and I sat down with industry experts to determine where insurers can start building that village with the right technology, strategy, and human capital.
Alex Zoppos, CTO at Everlake Life, Laura Hanson, SVP of Operations at Jackson, and Lisa Woodley, VP of Customer Experience at NTT DATA, joined me as part of a digital insurance webinar titled, How Insurers Can Own the Customer Experience In 2022. In this session, we discussed what's happening in the insurance industry, the technologies and methodologies companies are using to optimize customer retention and CX, the most significant obstacles insurers face, and the top strategies for successful CX.
Here's a summary of what came up:
1. The intelligent multichannel is replacing the traditional omnichannel
"We're really looking at the death of omnichannel and the rise of intelligent multichannel. [With the] omnichannel, you need each of these channels to be working, but intelligent multichannel means you need all of these channels to be working in concert so that an end customer is coming in and out of it at any point."
— Lisa Woodley, VP of Customer Experience at NTT DATA
Your customer interacts with multiple apps simultaneously and expects their data and interactions to flow seamlessly from one channel to the next. In an insurance setting, you have your end customer, your advisors, your brokers, and other intermediaries jumping in and out of platforms and interactions at any given moment. As a result, insurers are designing intelligent multichannel interactions and ecosystems where virtual and human channels can coalesce.
Lisa offered us a creative perspective: Imagine you're empowering the "Insurance Ironman." Your intermediaries and the touchpoints for your end customer are Tony Stark. As an insurer, you must provide them with Jarvis, the highly intelligent, automated tools they need to be the hero to the end customer. Of course, things are becoming more complex. Still, new technologies like interfaces with automation and AI capabilities make this an exciting time for insurers to craft a delightful, multichannel-enabled customer experience.
2. Insurers are accelerating digital-first outcomes through expanded partnerships
As I said in our webinar, "We are in the era of interconnected companies, and time is of the essence here. I think the ecosystem and technology allow companies to interact and provide different solutions at different levels. How we accelerate getting to the outcome is [made possible] by really creating those partnerships that help accelerate getting to that outcome."
Expanded partnerships allow insurers to enter new channels, rapidly launch products, and deliver the capabilities that today's customers expect. We're seeing successful mergers and acquisitions expedite digital transformation in the insurance industry. Alex, Lisa, Laura, and I agree that investing in digital technologies should be a top priority for insurers that want to keep up with agile competitors.
I believe that enabling digital-first methodologies to own the customer experience starts with making meaningful connections. Suppose digital solutions are seen as essential tools. In that case, we can think of digital partnerships and robust ecosystems as the carpenter, equipped with the knowledge and aptitude needed to use those tools to build better customer experiences.
3. When you under-invest in technology, you're under-investing in your customers
"If you put [it in] the context of where the customer is, you have consumers for the last 20 years getting more and more used to digital. Where now the interaction points and expectation [are] picking up the iPhone and with a couple of swipes, you can send a payment to your friend for dinner. So, you have that expectation bar, and then you have technical debt weighing it down. It's a matter of leadership and ensuring that — as technology leaders — [you're] able to tell the story of why innovation is important. And when you under-invest in technology, you're really under-investing in your customers."
— Alex Zoppos, CTO at Everlake Life
During the webinar, Alex shared that most of the challenges insurers face in their mission to deliver improved CX fall into three categories: industry debt, organizational debt, and technical debt.
Industry debt refers to economic headwinds that insurers have little control over. Insurers can create strategies to manage industry debt, but they should primarily dedicate their time to the debt within their organization. Organizational debt refers to deeply entrenched values and behaviors, such as siloed thinking or reactive leadership. Proactive and engaged leaders can better address customer needs at an enterprise level by introducing new processes from the top down.
Finally, insurers face the common barrier of technical debt. Technical debt comes from the persistent under-investment in technology and loyalty to legacy systems. This type of debt is a direct consequence of staying behind the innovation curve. As a technologist, Alex stressed the importance of growth initiatives and why the right technology investments can liberate insurers from old strategies that are weighing them down.
4. Ambassadors and employee engagement drive CX behind the scenes
"We're facing what I believe we will see as a workplace transformation [as] managers [move] into roles that I would call manager and sponsor. Managers who understand the aspirations of their employees, what knowledge and experience they want to acquire, [and] what knowledge and experience they currently possess, can create new opportunities for their growth."
— Laura Hanson, SVP of Operations at Jackson
When asked what top trend is shaping the future of insurance, Laura replied without hesitation, "Workforce Transformation." Laura believes that leaders are transforming alongside the workforce from direction-giving managers to supportive sponsors known as "Voice Ambassadors." In the future of work, managers must understand who their employees are — much like businesses must understand their customers.
Managers began looking for new ways to promote employee engagement amid the pandemic and the transition to remote and hybrid work models. Connecting with employees allows leaders to keep their fingers on the pulse across service operations and gather employee input before implementing widespread organizational changes.
Attracting and retaining strong talent and nurturing the growth of your teams through reskilling and upskilling efforts will directly impact customer experiences because happy employees lead to satisfied customers.
Owning the customer experience depends on building connections
I believe one of the most significant barriers preventing insurers from delivering better CX is the daunting question, "Where do we begin?" Getting started feels overwhelming when you look at every moving part of your business. However, the key to getting started is to visualize the ideal customer outcome, ask yourself what type of customer experience you want to create and work backward from there.
The common thread I observed woven between our conversation was how connection enables better customer and employee experiences. Connecting through partnerships allows insurers to implement new digital technologies quickly. Connecting data will allow insurers to build a 360-degree view of the customer. Connecting leaders to their associates will enable insurers to improve employee engagement. And, of course, connected technologies, data, and teams produce a pleasant and personalized customer experience for all.
Owning the customer experience isn't about investing in one technology or solving one type of debt; instead, it's the unceasing process of creating organizational interdependence in everything that you do. If you want to deliver a connected experience on the front end, you must start by harmonizing your technology, people, and processes behind the curtain.
Learn more about related topics: