Addressing Medical Spend Management and Administrative Costs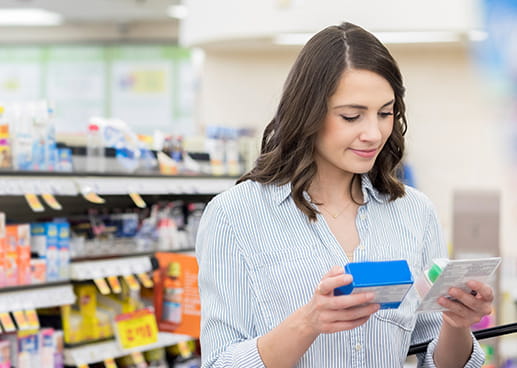 Rx for the high cost of care
You already know if your health plan doesn't spend 80–85% of patients' premiums on care, you will be forced to pay a rebate to your policyholders — and this results in lost revenue and a negative impact on your plan's business performance.
Well, what if you could improve your Medical Loss Ratio (MLR) while simultaneously enhancing your plan's business performance? The good news is you can, but your task is twofold: First, you must be able to detect and reduce fraud, prevent waste and stop the abuse early in the payment integrity cycle, pre-adjudication. To accomplish this, you must:
Tightly integrate provider and payer systems
Leverage insightful analytics about personalized patient care in real-time
Employ innovative payment models
Ensure timely, accurate communication among all parties
The right solution can increase your plan's profitability by 10–15% because it can improve your MLR by significantly reducing the amount you're now spending on post-payment administration of payment integrity processes, including fraud, waste and abuse (FWA).
But that's only half the battle. The second aspect of your cost-containment strategy must address the administrative costs associated with:
Expansion into new markets or coverage plans
Changes in healthcare regulations
Mergers and acquisitions
Internal efforts to improve your capabilities
This is a tall order, but it's doable. When you improve workflows with automation, streamline claims processing, communicate effectively with all stakeholders and have access to a 360-degree view of members and providers, you can dramatically enhance your plan's overall payment integrity while reducing administrative costs by 15–20% and improving patient outcomes.
Get a grip on costs with data analytics and intelligent automation
Payment integrity is the process of ensuring your plan applies appropriate payment for appropriate services. Presently, many health plans experience poor payment integrity for simple coordination of benefits, and clinical data mining doesn't happen until after claims have been paid.
Imagine how your world would change if your plan could offer a retail-like, consumer-centric experience, so your members could compare the quality of providers' care, as well as costs for their services? Marrying advanced data analytics with automated processes not only makes such an environment possible but also coordinates benefits before claims are paid, helping you increase efficiency and member satisfaction while containing costs — the bottom line: better delivery of services to everyone.
Achieving real-time payment right at the point of care, like retail environments, demands a shift in mindset and behavior. A relentless drive toward advanced data analytics and intelligent automation is necessary to accomplish this shift, as is a warm embrace of the concept of coordinating benefits before claims payment rather than post-payment. Attaining the objective of real-time claims payment also requires a partnership approach with healthcare providers to leverage the value of electronic medical records fully.
By maximizing the intelligence of your data and processing your claims in real-time, your health plan can create predictive models that flag patterns of potential FWA while simultaneously coordinating benefits and recording real-time updates. You can thus put your hands on timely, accurate data and use your data to the best advantage throughout the claims adjudication process, so you become more proactive in your efforts to manage costs.
Increasingly, as the healthcare landscape evolves, we are seeing strange bedfellows: insurers are buying hospital systems, healthcare providers are creating their own health plans, and even pharmacy benefit managers are getting into the act by acquiring health plans. As these mergers and acquisitions continue at warp speed, there is far greater interoperability between payers and providers, as well as a corresponding need for improving the exchange of data across the board. In addition, the chain of administrative costs spans both payer and provider sides. Data analytics and intelligent automation are at the nexus of these emerging relationships. They will ultimately play a key role in reducing costs for everyone and improving patient care.
Sophisticated data analytics unlock the business intelligence that identifies distinct data patterns and makes predictive models possible. For example, NTT DATA can find patterns that human intelligence could never hypothesize by leveraging machine learning and creating these predictive models, so highly suspect claims can be tagged in real-time. Thus, "cheating" becomes far more difficult, and the prevention of unintentional waste becomes far easier.
Happily, patient outcomes are also improved in several ways with a solution based on data analytics and intelligent automation. Such a solution prevents the overuse of unnecessary or potentially harmful medical testing and opioid abuse and incidents of adverse drug interactions that can occur when patients receive prescriptions from multiple providers. How much could your health plan save with the capability to compare fees and pinpoint health care providers who are guilty of egregious overcharges? How would your members feel if they could shop around for their care while avoiding surprise bills? With the right data analytics and intelligent automation solution, your health plan could be empowered to make healthcare quality and cost of care transparent to your customers while enabling them to make more informed and budget-conscious decisions about their healthcare. It's a win for everyone.
Improve payment integrity and prevent inappropriate payments
In the current climate, making data-driven decisions is more critical than ever for health plans. Our analytics capabilities enable you to move beyond traditional business intelligence and reporting to a big data environment with data and intelligence at the center so you can manage costs and enhance business performance.
Learn how NTT DATA's approach to health plan payment integrity solutions helps you proactively detect fraudulent claims with proven toolsets for screening, scoring and coordinating benefits.