The Road to Recovery – How IT Services Companies Are Poised to Make a Difference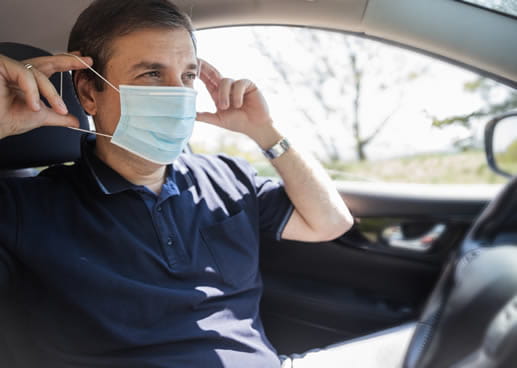 Recently interacting with industry leaders drawn from partner and peer organizations, I understood how we are a co-depending ecosystem of providers. While we might all provide services akin to each other, we all have our strengths, and our customers look to us to bring the best of technology and support to help drive their organizations.
The R&D budget shows NTT DATA's commitment to innovation and change for the betterment of society. As a company we are poised — along with our partner ecosystem — to drive this change and help our clients adapt not only to the new normal, but also to win with the advancement in tools and technologies on offer. We pride ourselves on our long-standing clients, which demonstrates our commitment to standing together.
The pandemic has been a catalyst and flashpoint for several clients, and is influencing humanity in unheard of ways. There have been a pronounced increase in the use of technologies, including:
Telemedicine
Digital Classrooms and Return-to-Class Apps
VR-driven Online Retail
Collaboration Platforms
Pandemic Management Apps
Cybersecurity
Entertainment Streaming Services
All the above means a phenomenal increase in Cloud Adoption. Microsoft has declared a 5x increase in the use of their TEAM's Platform from 13M to 75M. As the adoption of Office365 and Google Services is on the rise, more companies and people are using AWS, Azure & Google.
As NTT DATA Services, we have recently concluded an AI-driven Clinical Trials Demo, which will accelerate the time to market for various healthcare products from clinical research companies. As a result, we are considering reskilling and actively pushing our workforce outside their comfort zones to learn and adapt to this shift to automation, cloud, and digital, while supporting a remote workforce. We need our teams to become road warriors who know and understand our clients better, identify with what their business is about, and how we can help drive their success. In a way our job is very like that what a doctor does, while we may not directly be responsible for operating on and saving lives, we are the glue that keeps the interconnected systems running. The ecosystem depends on us to deliver, and the pandemic has made it more obvious.
We have embraced this new normal and would continue to evolve to meet our client's needs, while keeping employee safety and welfare foremost in what we do. And all of this activity — combined with our heritage and global presence — means we are making a difference. I feel proud to be a part of this movement, and what is more I get to work with global teams delivering services to our global clients.
Collaboration is at the center of what will drive business in the IT services world. And as global economies recover, we are standing by to help.