Lessons From the Lockdown: Strategies to Enable a Dynamic Workforce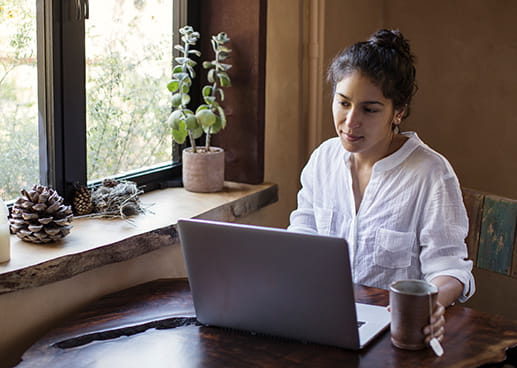 In the last month, much has been written about how the COVID-19 crisis and widespread work-from-home requirements could change the world of work forever. There may be some truth to these projections, but when it comes to technology, I'd argue that a transformation of the workplace has been underway for years. The pandemic, and the disruption it's caused, will only hasten the arrival of changes that were already inevitable. And, in the long run, the productivity gains and greater workplace flexibility that result from this transformation will be good for organizations and their employees.
Rewinding to when shelter-in-place orders took effect in mid-March, most large businesses were caught off-guard technologically. Either their employees weren't well-equipped to work from home, or people couldn't access the applications and data they needed, or their networks were overwhelmed with remote traffic. Business continuity suffered as these vulnerabilities came to light. On the bright side, this predicament has taught companies some valuable lessons, and many of them are now fast-tracking enhancements to workplace technologies to ensure they'll be prepared for whatever the next crisis may be.
In the next normal that emerges, companies will make themselves more technologically flexible, able to pivot quickly in the face of an unexpected disturbance, with minimal negative impact to business operations. In doing so, they'll also become more progressive employers, offering the mobility and workplace services that today's modern workers want and expect, even when times are good.
Here are five ways companies can move in this direction:
Expect anytime, anywhere work
For every roving professional who can be productive from the corner coffee shop, there are hundreds of workers for whom that has never been an option. They work in office cubicles, or in medical buildings, or in retail or manufacturing environments. And they've always been tied down by rigid schedules, landlines and bulky desktop computers. When the COVID-19 shutdown occurred, companies had to urgently engineer ways to keep as many of these people as possible connected and contributing from home. For a large percentage of them, it didn't go well.
In a survey of workers conducted by NTT DATA during the shutdown, 35 percent said their companies hadn't provided the right technologies for them to work from home. 42 percent said they didn't have the proper training to use remote collaboration tools like videoconferencing or Microsoft Teams. And 38 percent didn't feel their company had the right security to support the business and clients in these circumstances.
So, as the world returns to normal, one key priority for many companies will be to ensure all employees have the tools and capabilities they need to keep the business running smoothly, regardless of when and where they do it. That could include a transition to a bring-your-own-device (BYOD) ecosystem, with access to all critical applications and data through the cloud. Removing points of friction for remote workers will be key, such as developing a single sign-on solution without sacrificing robust security.
These improvements aren't just for business continuity purposes. Moving forward, they will also play a role in recruitment and retention, as it seems many employees are growing accustomed to the freedoms of remote work. Indeed, 85 percent of workers said they'd like to continue working from home at least part-time after the crisis subsides.
Make channels autonomous
In addition to properly equipping employees to do their jobs remotely, companies can stay nimble by finding ways to lighten the overall workload through automation. Automating repetitive and high-volume tasks can reduce stress on employees and serve customers faster — something many businesses struggled with during the COVID lockout.
Banks, for example, were forced to either close or restrict access to their branch locations, which sent call volumes soaring at their customer contact centers. Customers were met with long wait times and unresolved issues. At more advanced companies, however, automated virtual agents and online chatbots were able to absorb much of the increased traffic and perform simple tasks with no human intervention. Meanwhile, human customer service agents assisted by artificial intelligence tools could resolve complex problems more efficiently.
In every contact channel — chat, phone, web site, mobile app or social media — automation can help make the company more responsive and give employees the extra time they need to provide top-notch service. It's not only applicable to external customers, but can help the company (namely the IT organization) serve its employees more effectively as well.
Learn from the digital pioneers
Providing a continuously high-level of IT services to a big company is no small feat in normal times, and it becomes even more difficult — and more critical — when an event like the Coronavirus throws a wrench in the works. The disruption was severe for many businesses, but the world's leading companies (especially digital natives, such as Google and Amazon), kept pace better than most, thanks to more advanced technology management practices they already had in place.
IT teams that used DevOps methodologies, for example, were able to rapidly ideate, test and deploy the technology solutions their companies needed to keep business humming in a suddenly different world. At the same time, they had already automated much of their day-to-day IT operations, including infrastructure as code, patching and compliance, problem discovery and correlation, etc. This allowed their IT teams to focus on addressing the day's biggest issues, making crucial reconfigurations with a few keystrokes instead of hours of manual labor.
These are the steps IT organizations will need to adopt to keep their companies competitive in the near future and weather the next unexpected storm.
Keep an ace up your sleeve
Plenty of companies can still function perfectly well in a traditional desktop and server environment. That is, until all of their employees are forced to work from home and unable to do their jobs completely. Rather than betting everything on a single technology setup, companies need to have a backup plan for emergency situations. In this case, Virtual Desktop Infrastructure (VDI) is the safety net.
For a relatively low cost, businesses can align themselves with a partner that offers VDI as a service. When needed, the company can immediately scale up capacity and grant employees full access to their familiar desktop environment through any computer.
Looking beyond the current crisis, VDI and application virtualization will be valuable tools in more positive scenarios as well, such as facilitating rapid business growth in new geographies, or just creating a more secure and reliable way to give employees more flexibility.
Ditch the network
The corporate network has been a foundational part of IT for decades, but that's changing too, and the lockdown is showing us why. Maintaining all those routers, switches, firewalls and other networking tools is a burden on IT personnel year-round, and accessing the network through VPN creates headaches for employees who need to work remotely.
In today's reality where employees need to work from a variety of locations and different devices, it makes more sense for companies to simply rely on the internet as their network. Using public networks reduces network maintenance and deployment costs. And with data and applications in the cloud, new approaches to security are proving to be more effective as a corporate perimeter.
For many of us, being cooped up at home through this unique ordeal has forced us to reevaluate and modify many aspects of our lives. The same goes for organizations and the way they do business. From a technology perspective, I think many companies will look back on this time as a turning point that ultimately made them more agile, more resilient, and better equipped to face the future.
Get help addressing immediate workplace challenges and prepare for what's next with NTT DATA .
Visit our latest COVID-19 resources.