Beyond the Pandemic: Building a Stronger Team Through Ongoing Use of Remote Collaboration Tools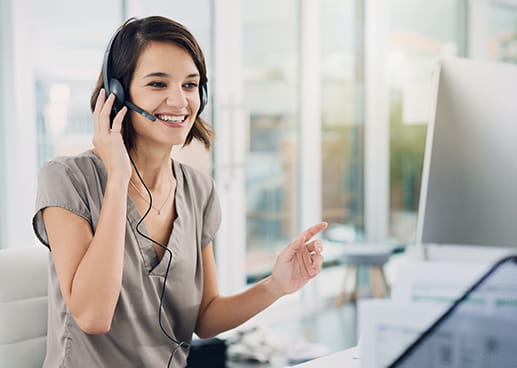 Author and motivational speaker Simon Sinek said, "The ability for a group of people to do remarkable things hinges on how well those people can pull together as a team." These words have always rung true with me, but over the past few months they resonate louder than ever.
Teamwork is a concept that has been tried and tested in crucial ways over the past few months, as leaders have been forced to quickly rethink how teams can work together while physically apart. Although the circumstances of quarantine were unexpected, it's been an opportunity for many teams around the world to harness the benefits of remote collaboration tools as new best practices.
Has your company embraced this opportunity? Will you discontinue using remote collaboration tools now that we are all slowly returning to business as usual? Or, will you consider ways to incorporate these tools into your best practices? Is it possible the remote collaboration tools you're using can also help you create new best practices for your company — either in the office, at home, or a blend of both?
Like most teams, my team at NTT DATA has embraced remote collaboration tools over the past few months. In my role, I bring teams together for intensive strategy and problem-to-prototype Design Thinking workshops (aka Focus Labs). Our labs and workshops have traditionally been 100% in-person efforts, but we had to quickly reimagine our engagements for a 100% online platform during the pandemic. At the same time, we knew we had to continue to provide high-level collaborative experiences for our clients that are purpose-driven and flexible while building connection and trust.
Purpose-driven and flexible
The modern marketplace offers many different remote collaboration tools and platforms for various business needs. Your team has likely already been using one or more of these tools for months now. For simulating our Focus Labs, which traditionally involve structured and templated activities involving white boards and hundreds (perhaps thousands) of multi-colored Post-It Notes, virtual tools, such as Miro and Mural are great options. They not only allow real-time multi-user interaction but are also able to templatize our methodology for easy reuse. And the use of digital sticky notes became a game changer for us – no more deciphering handwriting and no more chasing falling stickies! Not only can we replicate activities in this virtual environment, we can easily save our work and revisit and build on concepts days later, continuing the collaboration seamlessly well after the workshop ends.
Connection and trust
Connection and trust are foundational for any successful team collaboration. It's been essential to use remote tools that help maintain a sense of connection, allowing us to have face-to-face communication with our team members and clients. For my team, the answer has been Zoom as a face-to-face engagement channel, but real-time tools, such as Miro and Mural — or even Teams and Slack — can act as a channel to maintain clear communication about the project at hand. And what's great is it's possible to use these tools concurrently. For example, we use Miro + Zoom for virtual Focus Labs, and Miro + Teams for ongoing internal collaboration. By keeping these channels part of our workflow as our main office reopens, we will be able keep conversations and project momentum going no matter where my team members are located — whether in the office, or across the globe.
While most of the world has been focused on getting back to business as usual, perhaps we can take the lessons the pandemic required us to learn and incorporate them into rethinking how we collaborate. Hopefully my team's experience has encouraged you to view remote collaboration as a way to improve your workflows and create stronger teams and better practices going forward.
Visit our latest COVID-19 resources.
Read all our blog posts related to COVID-19.
Learn more about NTT DATA's solutions for redesigning your customer experience.