Four Strategic Trends Shaping the Digital Workplace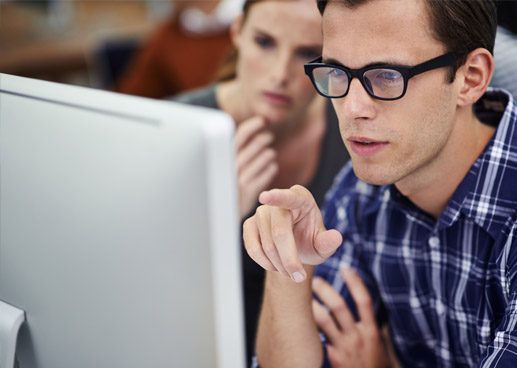 Today's workplace is undergoing a profound transformation. It's now connected, flexible and agile. Driven by a significantly shorter innovation cycle, the modern workforce sees digital and social as enablers of collaborative working, rather than distinct technologies. They expect a work experience that's consistent with their personal lives — particularly choice, mobility, self-service and anytime access.
At NTT DATA, we know how challenging it can be for organizations to keep pace with these changing demands. Enterprises need to adopt digital workplace solutions and innovative technologies to redesign the employee experience, make employees more productive and deliver the dexterity required to succeed in the digital age.
Gartner has identified four strategic trends that are shaping the digital workplace.1 Here are our recommendations for each:
1. User demand for new technology
Gartner says: End users now make widespread use of all forms of technology in their personal lives — smartphones, tablets, social media and high-end laptops. As a result, they are increasingly challenging the legacy IT solutions and approaches within their workplaces and demanding a more consumer-like set of technologies.1

Our recommendations: To meet these demands with a high-quality user experience, enterprises needs to implement:
Strong mobile management capabilities to enable work-from-home flexibility and bring-your-own-device (BYOD) — empowering end users to work from their favored devices, anytime-anywhere and driving productivity
Modern collaboration solutions for teleconferencing, voice over IP (VoIP), web and videoconferencing
2. Consumerization of support

Gartner says: Not only are users now demanding new workplace technologies, but they are also seeking support models that closely match what they experience in their personal lives.1

Our recommendations: To create a support experience similar to Amazon and other consumer-focused brands, enterprises should:
Adopt personalization through persona-based support to better understand end users' business requirements and provide tailored, responsive service
Enable self-help and self-service capabilities via a centralized portal for end users who prefer to find solutions on their own (through resources such as automated repair routines, knowledge management articles and how-to videos)
Provide multichannel on-demand support that enables employees to contact support through multiple channels, such as email and chat — giving them the reassurance that their problem will be resolved via their preferred channel
3. Business demand for digital workplaces
Gartner says: Businesses, too, are making new demands on workplaces. Many organizations see the importance of using new managed workplace services (MWS) technologies to drive more engagement with their users and increase productivity, while creating a digital mentality in the organizations.1
Our recommendations: To meet the demands of the business and drive digital success, enterprise IT needs to:
Enable and support software-as-a-service (SaaS) solutions for collaboration (for example, Microsoft Office 365 or Google G Suite) and core line-of-business applications (for example, Salesforce or Workday)
Deliver Workspace-as-a-Service virtual desktops to accelerate the organization's business outcomes, delivering desktop applications with more efficient management, security and policy control
Consider migrating to Windows 10 for modern workplace management while ensuring the continuity of existing management practices and tools, and minimizing disruption, particularly for employees
4. Cost pressures driving innovation

Gartner says: While businesses are seeking digital innovation, they are also still focused on the bottom line, and looking to their providers for cost savings in their MWS.1
Our recommendations: To focus on analytics-driven proactive care, agent-less resolution and automation solution adoption, enterprises need to improve the employee experience and contain costs by:
Leveraging analytics to target optimization and predict and prevent failures before they occur
Automating routine tasks to expedite resolutions and drive consistency
Implementing robotic process automation for high-impact use cases to improve the productivity of IT support teams and employee satisfaction
Adopting innovative pricing, such as as-a-service models, to turn CapEx to OpEx by eliminating upfront investments in hardware (for example, paying a monthly fee per user to get a configured, managed PC instead of making traditional CapEx purchases)
In this digital age, organizations need to navigate constant change and accelerate business value using the latest technologies, including analytics and automation. NTT DATA is ready to help you enable a next-generation mobile workforce. Read our point of view on how to Optimize the Digital Workplace in Seven Pragmatic Steps to learn more.

NTT DATA was named a Leader in Gartner's Magic Quadrant for Managed Workplace Services, North America report in January 2019.1 Read the press release.
References:
1Gartner, Inc., "Magic Quadrant for Managed Workplace Services, North America," Daniel Barros and Mark Ray, 14 January 2019.