Build a Self-Driving Business with SAP Leonardo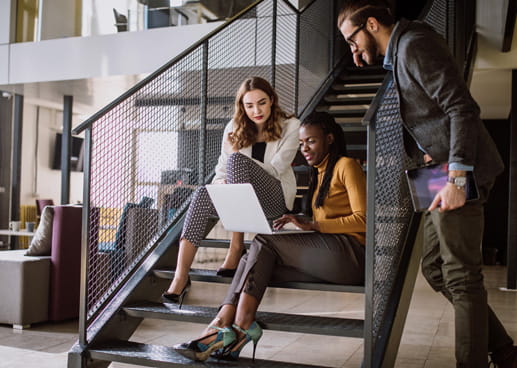 Why a business process focus is vital to successful transformation
Forbes had reported that, 67% of the CEOs of Global 2000 enterprises will have digital transformation at the center of their corporate strategy in 2018. However, only a few companies are successfully executing on their digital transformation strategies despite demonstrated efforts and investments.
This disconnect brings into clear view the need to apply a more rigorous, strategic focus to digital initiatives. Evolving technologies, lack of leadership, lack of internal alignment, skills shortage and cultural resistance are all factors contributing to digital misfires. There's also the daunting question of where to start? While a one-off project, probably led by shadow IT in a rogue business unit, lacks gravitas, a complete business-model overhaul may be beyond your reach, and more than your Board could stomach.
Becoming "digital" is not a one-project wonder. We understand that few enterprises can afford the time and resources of a complete business model transformation. For these reasons and more, we strongly advise some clients to hitch their digital transformation initiatives to the business-process workhorse.
As the engines of work activity, business processes are essential to transformation. They move workers forward in their daily jobs, help propel strategic initiatives, and perhaps most importantly, provide the framework to make and implement business decisions.
The key to a successful digital business strategy is to focus on re-imagining specific business processes—from the customer to the core—to simplify and enhance customer interactions. The results are quick and attainable. Organizations see how business insight can best be leveraged to achieve the greatest impact across the entire value chain—creating a clear path to achievable business results.
The high cost of business process complexity
Here's a snap shot of the high cost of business process complexity:
Connecting business processes to customer satisfaction
Business processes are essential for any organization to function properly. Order to Cash, Procure to Pay, Plan to Produce, Request to Service, as well as processes driving CRM, HR/HCM and Finance must be in place for a business to achieve its growth objectives and service its customers.
Too often, business processes are predominantly viewed in terms of their internal function in a business. The truth is, core business processes are the foundation for a company's ability to service their customers.
Improving customer experience is the No. 1 driver of IT investments in the year ahead. It is not incidental that improving the customer experience is also the prime objective of any intelligently- conceived digital transformation initiative.
Automate with SAP Leonardo and NTT DATA
Powered by data analytics, artificial intelligence, blockchain, IoT and fueled by automation, a self-driving business fast tracks necessary actions without sacrificing precision. It enables speed and efficiency while creating customer delight.
Across industries and business operations, enterprises are spending big on automation:
According to KPMG, enterprises will increase their spending on intelligent automation almost 19x over the next seven years, from today's $12.4 billion to $232 billion in 2024.
By 2020, Gartner estimates that customers will manage 85% of their relationship with the enterprise without interacting with a human.
SAP Leonardo is an integrated system of software and services, with SAP Cloud Platform as the PaaS infrastructure foundation. It brings together innovative technologies (machine learning, blockchain, data intelligence, big data, IoT and analytics) and value-added services and capabilities such as design thinking, cybersecurity, API management, user experience (UX) tools and more to support quick and efficient adoption. To further speed up time to value, SAP Leonardo includes packages tailored to specific industries and core functions, such as IoT.
There are several SAP Leonardo Machine Learning solutions that are live, including applications in finance, human resources, customer services and marketing. For example, SAP Cash Application offers automation in finance, SAP Brand Impact automatically analyzes large volumes of videos and SAP Service Ticket Intelligence automatically categorizes customer tickets and proposes solutions. Plus the SAP Leonardo Machine Learning Foundation provides a flexible HTTP-based interface to all systems including legacy systems.
Organizations using SAP Conversational AI, part of the SAP Leonardo Machine Learning portfolio, can automate their customer support with smart, multilingual and always-on chatbots, enhancing the quality of their customer support, client satisfaction, and therefore revenue. The service includes a powerful language technology and an end-to-end bot platform allowing the training, building, and monitoring of chatbots, as well as packaged bots specialized per industry.
At NTT DATA, we invest in SAP innovations to ensure that our clients always get the most from their SAP investment. We help you transform your business with automation solutions that ensure sustained value and deliver continuous business outcomes. We combine our design thinking, deep business, technology and industry expertise with automation solutions enabling humans, autonomics, and virtual agents to collaborate and ensure enterprise innovation and growth. Our automation ecosystem, including deep expertise with SAP Leonardo, is secure from design through delivery and combines in-depth process expertise with proprietary machine learning and cognitive intelligence systems to set you up for success.
Our consultative approach, technical innovation across data platforms, blockchain, data science, machine and deep learning capabilities, and global and strategic partnerships have helped manufacturers and hospitals improve efficiencies, retailers better predict customer expectations, and transportation companies improve customer connections. We're here to make sure you stay in the fast lane on your digital adventure.
We invite you to contact NTT DATA today to learn how our SAP experts can help you achieve a self-driving business.