Adopting and Adapting to New Corporate Cultures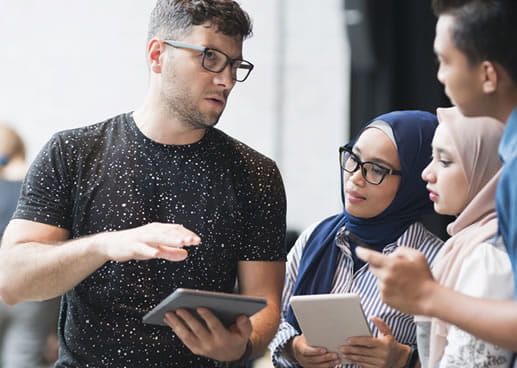 As corporate culture evolves alongside emerging technology, we adopt new behaviors, processes and ways of working. When processes change, there is an adjustment period as we react to the new dynamic.
Similarly, in the fast-paced business world, strategies change and cultures get restructured — and organizations and their employees need to adapt as they adopt these new methodologies. Though the changes can be large scale (and take place at a rapid rate), it's critical for organizations to measure adoption to ensure the entire enterprise (including a diverse employee base) can adapt. This is a part of the general change management process, but it also has a larger impact on the success of any new enterprise-wide initiative.
Traditional revenue models are becoming obsolete. The advertising landscape is shaky at best. And consumer needs are constantly changing as the economy dips and shifts. This is due primarily to the advent of mobile devices and social media. It's predicted that by the year 2020, 7 in 10 of the world's population will be using smartphones.
Talent management, retention, nurturing and training are the hot topics in today's workforce. At NTT DATA, we know these concerns, and we're working on creating future-proof talent systems that address the changing needs of the workforce.
As part of this initiative, NTT DATA Services helps organizations define their talent management strategies and roadmaps. We enable process transformation with end-to-end frameworks for adopting technology faster and increasing productivity.
Though the Internet of Things might have seemed like a buzzword a few years ago, today it helps drive social behavior in the workplace through mobile, connected systems.
According to another survey conducted by a Global Payroll services firm, functions such as mobile-ready time reports and benefits updates make employees feel more engaged. A much larger percentage of registered mobile users were found to employ mobile applications for reviewing pay statement information. This has led to the growing adoption of mobile applications for internal human resources functions as a way to improve worker productivity, make real-time decisions and increase employee satisfaction.
A few of the market-changing imperatives that have led to the emergence of disruptive technologies in human resources include:
The consumerization of available human capital
"Train, engage and retain" as the new mantra for differentiating in the competitive marketplace
The preference for touchscreen technology in everyday life
The connected enterprise isn't a new concept. Working models can be found across various business functions (such as finance, supply chain, shop floor and user engagement). These processes have a direct impact on our everyday lives and are improving safety, quality of life and operational performance.
Cutting-edge solutions from technology companies like Oracle, Workday, SAP are making a name for themselves in the marketplace. At NTT DATA Services, we're adopting these enterprise solutions to enable proactive, professional behavior within our workforce. So far, we've seen a measurable impact — internally and externally.
It's time we put our energy and effort toward ensuring that social beings are supported in our changing workplace environments. Adapting to the always-on marketplace is only the first step — corporate culture needs to keep up. Only then can you grow and retain the talent you need, increase collaboration, increase productivity and empower your workforce.