Build Self-Driving Business: Vignettes from our CIO 100 Roundtable Session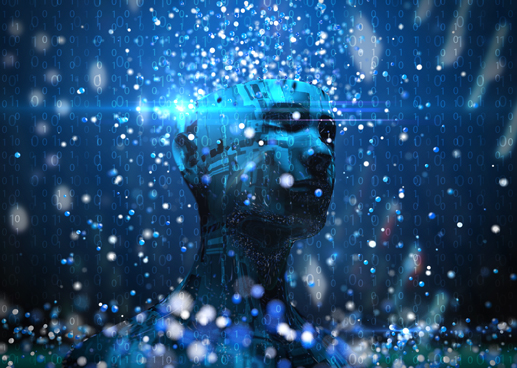 How can you remove organization drag and inertia so your business can run more efficiently and optimally? How can you create business models that are self-driving by nature, where the business itself tells you what's going on, so you can take better decisions to grow? And what does a self-driving business mean for a hotel? Or for a manufacturing company?
These were some of the questions, thoughts and concepts that we deliberated during our roundtable at CIO 100 in August of this year. The highly engaging and interactive workshop yielded some really interesting and compelling ideas around big data, AI and automation and how together they can help navigate a business towards success.
But what is a self-driving business? A self-driving business looks at big data and applies data intelligence to that data and uses automation to create self-driving models. Extending the auto metaphor a little more: If data is the fuel that companies need, data intelligence or AI is the navigation system that helps it run, while automation is the wheels it runs on.
During the workshop, we divided the participants into several groups and explored what a self-driving business means for different industries. Here are a few vignettes of what some of the different groups discussed:
Logistics: One group discussed how the logistics functions typically run on an executive's experience and judgment. But what if that person leaves or has a lapse in judgment? What if, instead of relying on one person or even a team, the company relied on solid and dependable data instead? Based on historical information and current traffic conditions, the system would be able to navigate the fleet of vehicles via the most optimal route, saving time and money.
Public Sector: The implications of a self-driving business model for the government covered optimizing resources for community governance, as another group deliberated. Everyone wants a safer city and today there is so much data being generated, be it from traffic signals, surveillance cameras or even social posts. What if the government could use all that data, assess it, overlay it with current conditions, and then act on those conditions, all in real time? In a blog post on smart city, the authors discuss how "sensors could help cities analyze traffic, detect crowd volumes and aggressive behavior, spot persons and vehicles of interest, detect firearm incidents and other potential community safety issues and how adding a layer of analytics on top of the data from sensors can help the government inform, notify, alert, and enable public safety."
Or let's take the case of garbage trucks. What if they worked on a need basis rather than on a prescribed schedule? If bins could be fitted with smart sensors that could signal the pick-up truck only when full, wouldn't that help improve scheduling trucks and manpower?
Hospitality: Yet another group deliberated on how automation and AI could benefit the hospitality industry. "If your goal is to sell more, wouldn't you rather spend more time on sales than on operations?" a member asked. So, why not use automation tools to do the operations and notify you on trends to help you make smarter decisions? The group also discussed how automation could take care of the routine operations including managing housekeeping staff or replenishments, or invoicing and billing, so you could focus on the most important asset --- your client. I also pointed out to this group as to how this industry could benefit from using data that is outside of their immediate business, like social data created by their clientele or other travel details.
Retail: There is huge potential for big data, intelligence and automation in the retail sales cycle. The range immediately impacted would include from how to manage inventory during Black Friday, using predictive analytics to help clients who don't always know what they want, to using automation to get the right box in the right hands. In his blog post discussing customer experience and friction, Matt Leach says "…retailers are focused on getting omnichannel right, refining their digital store, increasing personalization, and advancing their analytics capabilities."
So what can a self-driving business do for you? Discover more on our website: How to Build a Self-Driving Business.